How Fit Tech Entrepreneur John Bogosian Bucks Trends to Build Brands at zingfit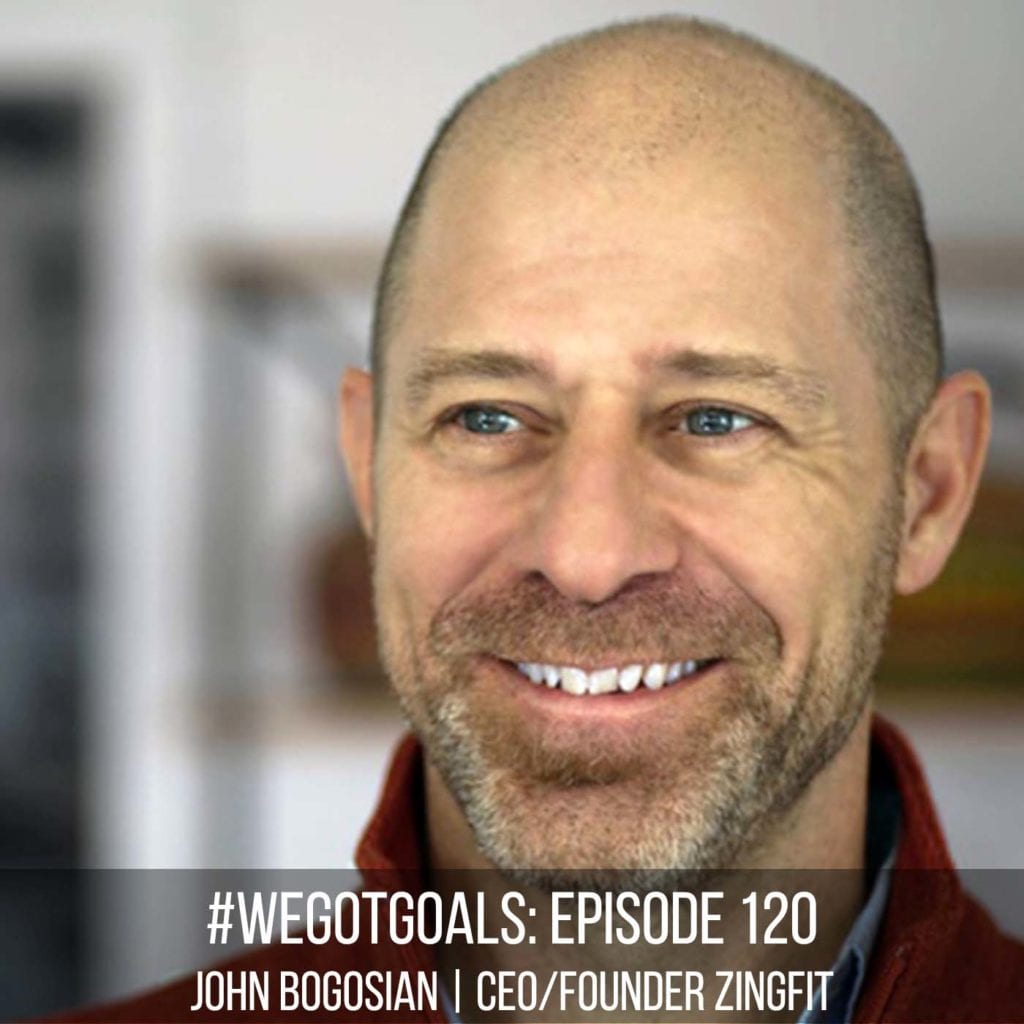 John Bogosian, Founder and CEO of zingfit, is easily spotted at wellness conferences—he walks a floor confidently and has a natural gravitational pull that draws people in to talk to him. That, and he's always in a zingfit hat and a blazer.
After a few conferences where I saw this same phenomenon over and over, I had a distinct impression of him as intimidating.
Then at a conference in New York City, he approached our booth and earnestly asked a couple of questions, and then I asked a couple of questions. And before I knew it, we were having a conversation about the state of fitness.
He's certainly direct, passionate and accomplished, but intimidating, he is not.
When that conversation turned into a podcast interview for #WeGotGoals, I should have expected more surprises from Bogosian. The biggest? Choosing to forego fundraising for the first seven years of zingfit's existence, instead growing slowly and intentionally.
A quick primer for the podcast interview and for the rest of this article: investopedia defines bootstrapping as "building a company from the ground up with nothing but personal savings and, with luck, the cash coming in from the first sale." Technology companies – like zingfit – often seek venture capital, which is "financing that investors provide to startup companies and small businesses that are believed to have long-term growth potential." But taking on that funding means you have to meet VC expectations (and eventually – if everything goes according to plan – give that money back x10).
When Bogosian was approached by the team at SoulCycle as "the tech guy in the Hamptons" he built something special for them. The product we know today as zingfit started as a technology solution to empower SoulCycle to create the experience riders expect today: bookable spots in the room full of bikes.
He knew he was onto something, but instead of growing as large as possible as fast as possible, he made the decision to continue to bootstrap their business and grow slowly, on purpose.
"We said that we're not going to take more than 12 studios a month … we essentially created a waiting list," he told me.
The studios that they accepted did something that no one could have predicted: they helped to launch it.
"They would be so invested in this that they would help us with the QA, they would help us with roll-out, they would help us with feature feedback and I think we really ended up with a different kind of product because of the process," Bogosian said.
And today, zingfit serves the boutique fitness industry with a product that Bogosian says is really special – it takes the care you experience at the front desk and makes it digital.
Today, they onboard more than 12 studios per month (but not by much Bogosian says), and it's just in time for zingfit to take on their first round of fundraising.
Listen to the goals that got Bogosian to where he is today and those that are pulling zingfit into the future on this week's episode of #WeGotGoals. Get this episode on iTunes, Spotify, or anywhere else you get your podcasts. And if you have a second to show a little love by leaving us a five star review, we'd really appreciate it!