How the Co-Founders of Frönen Are Using Their Sweet Tooth for Good
The dog days of summer have long since passed, but that doesn't mean you still can't enjoy a nice cream sundae with your favorite toppings. And if the thought of making your own nice cream sounds absolutely daunting, you might be tempted by a carton of Frönen, a fruit-based nice cream made with only four ingredients. (Yep, that's right, only four ingredients).
I recently had the honor and privilege of sitting down with Frönen co-founder Jessica Gartenstein to learn more about why her and her good friend, Erik Nadeau, started Frönen. Here's what I learned.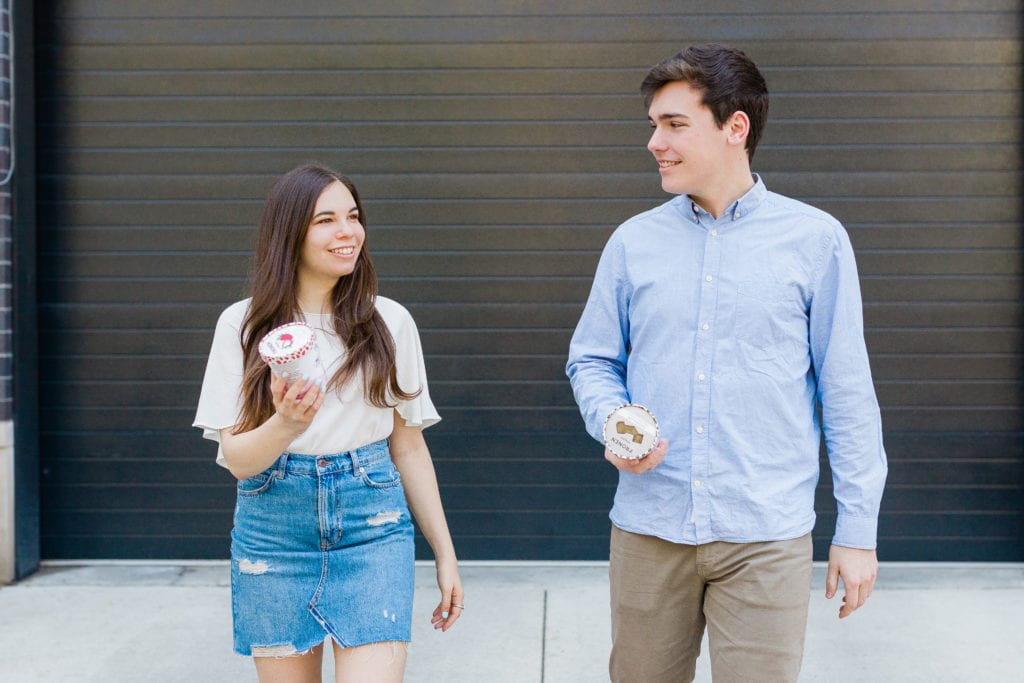 Okay, first things first. What does Frönen actually mean?

Frönen is a German word that means indulge.
Why did you decide to start Frönen?

When I was thirteen, I was diagnosed with celiac disease and a dairy sensitivity. Limited to a dairy-free and gluten-free diet, I was no longer able to eat some of my favorite foods like ice cream. I looked for a healthier non-dairy ice cream that tasted good, but all of the alternatives I found were filled with artificial ingredients, gums, "natural" flavors and refined sugars, all of which left me feeling less than stellar. Lighter options contained sugar alcohols that upset my stomach even more, not to mention many of these options were diluted with so much water they tasted flavorless.
By the time I was in college, I was completely losing hope that I would ever find a dairy-free dessert, but I remained determined to not let my food allergies restrict one of life's greatest joys – eating delicious food!
I paired up with my good friend, Erik, to set out on a culinary adventure to find a dairy-free ice cream alternative. Shortly thereafter, Erik introduced me to his grandmother who was known for making a homemade fruit-based ice cream, also known as nice cream. After that, we perfected our own recipe to create an irresistible dessert that's filled with flavor and light on guilt. From there Frönen was born. Now you don't have to compromise between health and taste!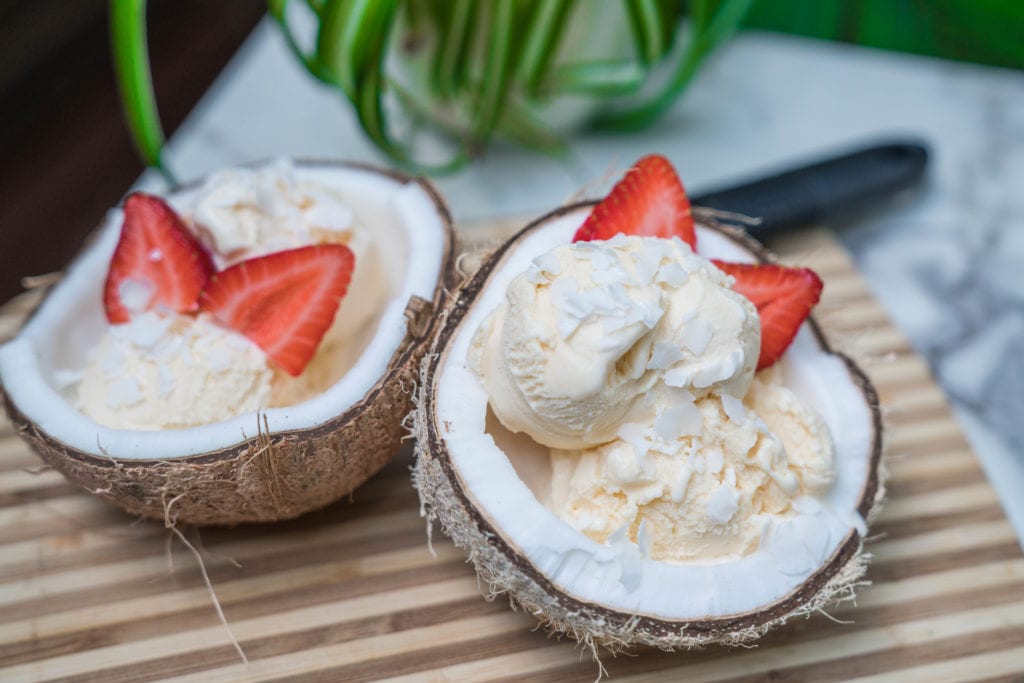 What ingredients do you use in Frönen?

When it came to creating Frönen, we realized we were sick (literally and figuratively) of eating ingredients we couldn't pronounce, which is why we vowed to only use ingredients we know and understand. Completely transparent in our selections, our ingredients list is short and sweet, just the way Mother Nature intended. All of our ingredients are picked with a purpose and include foods you and your body recognize. We always say if a five year old can't draw the ingredient, you won't find it in Frönen! Our ingredients include:
Bananas
Cinnamon
Cocoa powder
Coconut cream
Honey
Madagascar vanilla extract
Maple syrup
Strawberries
No gums, extra flavorings or stabilizers – ever!
Why is Frönen better than other natural ice cream options?

I am a little biased (for obvious reasons), but Frönen is better than other natural ice cream alternatives because we use simple and purposeful ingredients. Frönen contains fewer ingredients, less calories, less sugar, less fat and less carbohydrates than other brands. We also use honey and maple syrup to add a touch of sweetness, not refined sugar or sugar alcohols. We challenge you to search the freezer section of your local grocery store to try and find a brand that's better for you and your tastebuds. There's simply no substitute for simplicity. Less really is more!
What Frönen flavors do you offer?

We currently offer five flavors: Madagascar Vanilla, Strawberry, Chocolate, Banana Coconut and Cinnamon. We will soon be launching Mint Chip, Matcha Green Tea and Peanut Butter Chocolate Chunk!
What is your favorite Frönen flavor and why?

Jess: I love the strawberry flavor because it's light and refreshing! I'm also a peanut butter fanatic, so I can't wait for the peanut butter chip flavor to launch.
Erik: My favorite flavor is the chocolate because it tastes just like brownie batter. When we launch the mint chip, I'm going to mix the two flavors to make a fudgy mint chip sundae!
Where can we find Frönen?

Frönen ships nationwide, but can also be found at your local neighborhood Foxtrot, Mariano's and Whole Foods (if you live in Illinois). You can also order through Peapod.
Be sure to follow Frönen @eatfronen and receive 15% off your first order when you sign up on their website.