4 Chicago Coffees to Try for National Coffee Day
For someone who isn't an everyday coffee drinker, I do love the change in seasons and new coffee flavors.  Fall is an amazing season with cooler temperatures and the leaves turning colors outside. That also means that coffee shops bring out coffees and specialty drinks that aren't available year round, including a lot of pumpkin flavored treats and the infamous pumpkin spice latte.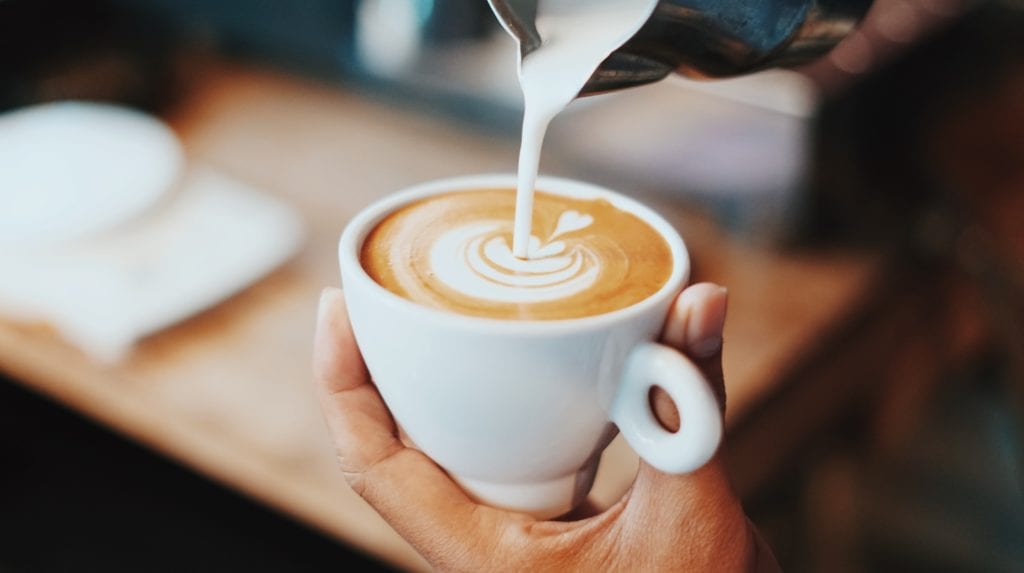 While I do love a good PSL, this past month I also gave a few other specialty coffee drinks a try. There were a lot of coffees that were amazing, but I narrowed it down to a few that are a little out of the ordinary and that will take you to hidden gem coffee shops around Chicago.
Hazelnut Horchata Latte in Lincoln Square
Growing up in a Mexican household, I'm used to only having horchata as a treat when going to get Mexican food outside of the house—so whenever I see horchata anything you can bet I'm getting it. 
The Hazelnut Horchata Latte from Oromo Cafe was exactly what I expected and even better.  This little cafe in Lincoln Square makes their own nut milks, and for this concoction, they use homemade rice and toasted hazelnut milks as well as coconut milk.  The drink is sweet but not overly so, and the rice flavor stands out and makes the drink creamy without being thick.
For something equally as delicious but a little more floral, the Pistachio + Rose Latte is the way to go.  They're each unique in their own way and delicious.
Caramel Apple Pie Latte in Pilsen
If you're looking for something a little more in line with the season, Intersect Coffee has a new seasonal syrup that is Caramel Apple Pie.  This can be added to lattes for a hot or cold drink. You get that fall-y flavor and get to try a homemade syrup.  They also serve Dark Matter coffee exclusively, which is rich and flavorful.
If you are opting to skip the caffeinated drink, you can try a Topo Chico mixed with the syrup to get a type of Italian soda-ish drink.  The creations are endless if you also want to try some of their cider or tea with the flavored syrup.
Machete "Whiskey" Mocha in Marshall Square
I ventured out to Marshall Square, which is in Little Village and found Sip22 Coffee Lounge. Being a whiskey fan, I ordered the Machete "whiskey" mocha.  There was a slight hint of the whiskey-infused beans but for the most part, the mocha came through and combined well with it.  It was very warm and comforting, and even though it was a warm day outside, it felt like the right choice. My taste buds were happy with the drink.
Cold Brew with Sparkling Lemonade in Wicker Park
Or how about being a little more adventurous and trying a Ty Webb at Purple Llama? Never heard of the drink? You're not alone—it's a cold brew mixed with sparkling lemonade.  I know, sounds odd, but with the temperatures staying a bit on the warm side, this is a perfectly refreshing drink that has that kick that will keep you awake and give you energy. 
If that sounds good to you, perhaps the Hippy Speedball will be right up your alley too. The speedball is a shot of espresso and a side shot of kombucha! The Purple Llama has unique drinks that will leave you wanting to try all.
Other ways to celebrate National Coffee Day: adding these super-ingredients to your coffee, three healthy coffee alternatives, and how to order coffee that meets your health goals.