Could You Be Washing Your Hair Wrong? A Q&A With Hair Legend Philip B
Confession: I haven't washed my hair in a week. One week ago today, I had the privilege of sitting down in the chair of legendary hair expert Philip B. He gave me a hot oil treatment, blowout, and knowledge that blew my mind. As someone with chronically dry hair (and yes, I've tried that product you're thinking of, I've tried all the products), I realized I don't have to suffer. It's possible to have hair that doesn't resemble someone who sticks her fingers in a light socket for fun. But, it does require some effort.
Philip shared that good hair starts with proper scalp care.
"Many people have scalp issues, ranging from psoriasis to dandruff to underactive oil glands (i.e., dry scalp) to overactive oil glands (i.e., greasy scalp), seborrheic dermatitis and even eczema," he says. "These issues can be very challenging. Scalp care is an exciting place to be because it can dramatically improve someone's quality of life. And really, everyone should practice good scalp care."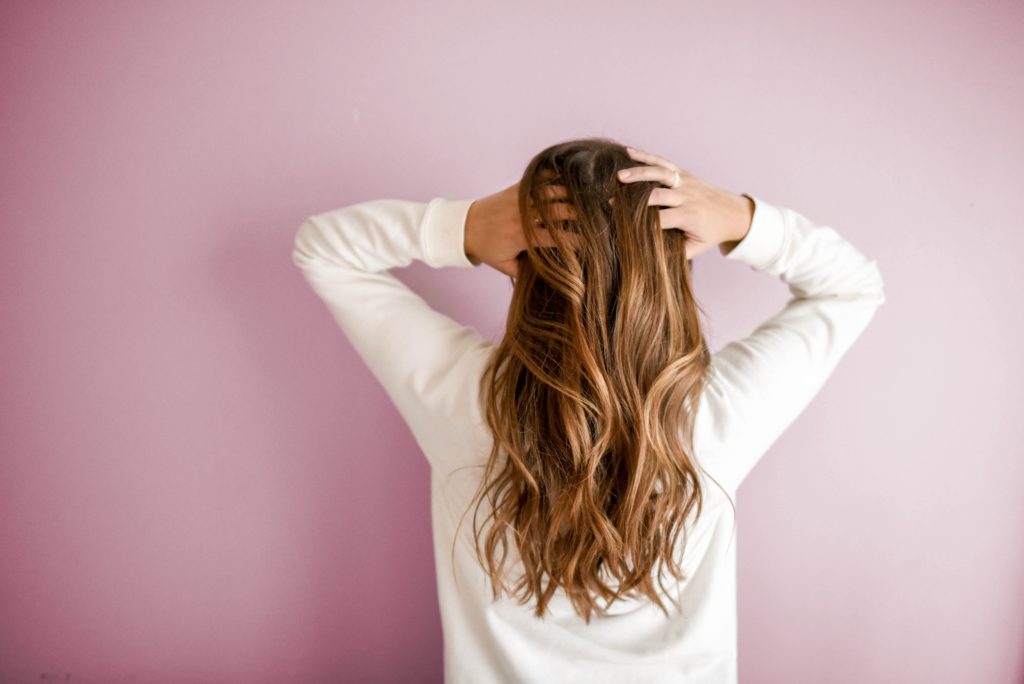 Why does hair become dry?
Hair becomes dry because the natural oils produced by your scalp (your hair's natural conditioner) don't reach past the first few inches of your hair without some assistance. "That's why the ends of your hair can get dry—and the longer your hair is, the drier the ends tend to get," explains Philip.
Using the wrong products, such as harsh cleansers, can also cause dry hair. Overusing heated styling tools (guilty as charged) literally bakes the moisture out of your hair. Chemical treatments and dry environments are another reason.
Oil treatments are the cure
If you're using oil before and after you blow out, you're doing it wrong. It turns out you need to an oil formulated for use before you wash your hair.
"My Rejuvenating Oil is made with pure plant and flower oils that are sheer enough to sink in and moisturize strands from the inside out. When you shampoo, any excess on the surface simply rinses away, so your hair comes out bouncy and gleaming. Oil treatments work on any hair type, restoring its optimal moisture levels without weighing it down," Philip says.
Wash your hair differently
While this method takes a little longer than your typical lather, rise, repeat, this treatment is worth doing once a week.
1. Apply the oil to your hair and scalp.
2. Use a blowdryer to warm the oil, helping it absorb into each strand and moisturize your hair from the inside out.
3. Next, wash your hair with a gentle clarifying shampoo. Philip likes his Peppermint & Avocado Volumizing & Clarifying Shampoo. "It's made with a therapeutic dose of pure peppermint oil to lift away any excess oil from your hair and leave your scalp tingly clean," he says.
4. Then use conditioner as usual.
Change your hair brush, change your hair
For daily styling, Philip B. suggests using a brush that has a mix of nylon and boar bristles.
"The combination gives you maximum control, making it easier to create a smooth, bouncy blowout at home. The nylon bristles help to glide the brush through your hair, and they should have ball tips so they're gentle on your scalp. The softer boar bristles help to polish strands and carry scalp oils down the hair shaft to nourish dry ends."
Philip recommends his bushes specifically because they're made with nylon-reinforced, first-cut boar bristles that won't ever snag or tangle.
"Ultra-dense bristles (double that of most luxury brushes) pick up hair easily, polishing each strand to obliterate frizz. The ergonomic satin-finish handles also give hands a rest. So pulling your hair taut—for straightening or creating lift at the roots—is all but effortless," he reveals.
The secret to balancing oily hair
Oily hair needs oil. "It may sound counterintuitive, but I always use my Rejuvenating Oil treatment to normalize an oily scalp," Philip says. "The light plant and flower oils in the formula helps to dissolve the naturally heavy, waxy sebum on the scalp. They also absorb into each strand to restore its optimal oil balance. The best part: any excess oil left on the surface of your hair and scalp simply lifts away when you shampoo, so your hair comes out bouncy and shining and your scalp is squeaky-clean."
Philip is also a big fan of daily brushing with a boar's hair bristle brush before you shampoo, to move the oil that's pooling at the scalp down the hair shaft, where it can condition the ends.
How often should we wash our hair?
"Every 2-3 days," Philip B says. "It's good to let your scalp build up some sebum, so you can brush those natural, nourishing oils through your hair. I wouldn't go longer than that because your scalp can start to smell after a few days."
Oops! But I'll attest, my scalp has zero odor and my blowout lasted!