How To Stop Washing Your Hair After Every Workout
Ever since I started working out regularly, I've been firmly ensconced in the "get me to the shower as soon as possible so I can wash my hair" camp. That meant washing my hair at least once per day, sometimes twice if I worked out twice. And though I've been hearing for years and years that washing your hair every day is probably drying it out and stripping your hair of its natural oils, I was convinced that my hair was the special snowflake kind that needed a generous pump of Herbal Essences once every 24 hours, at least.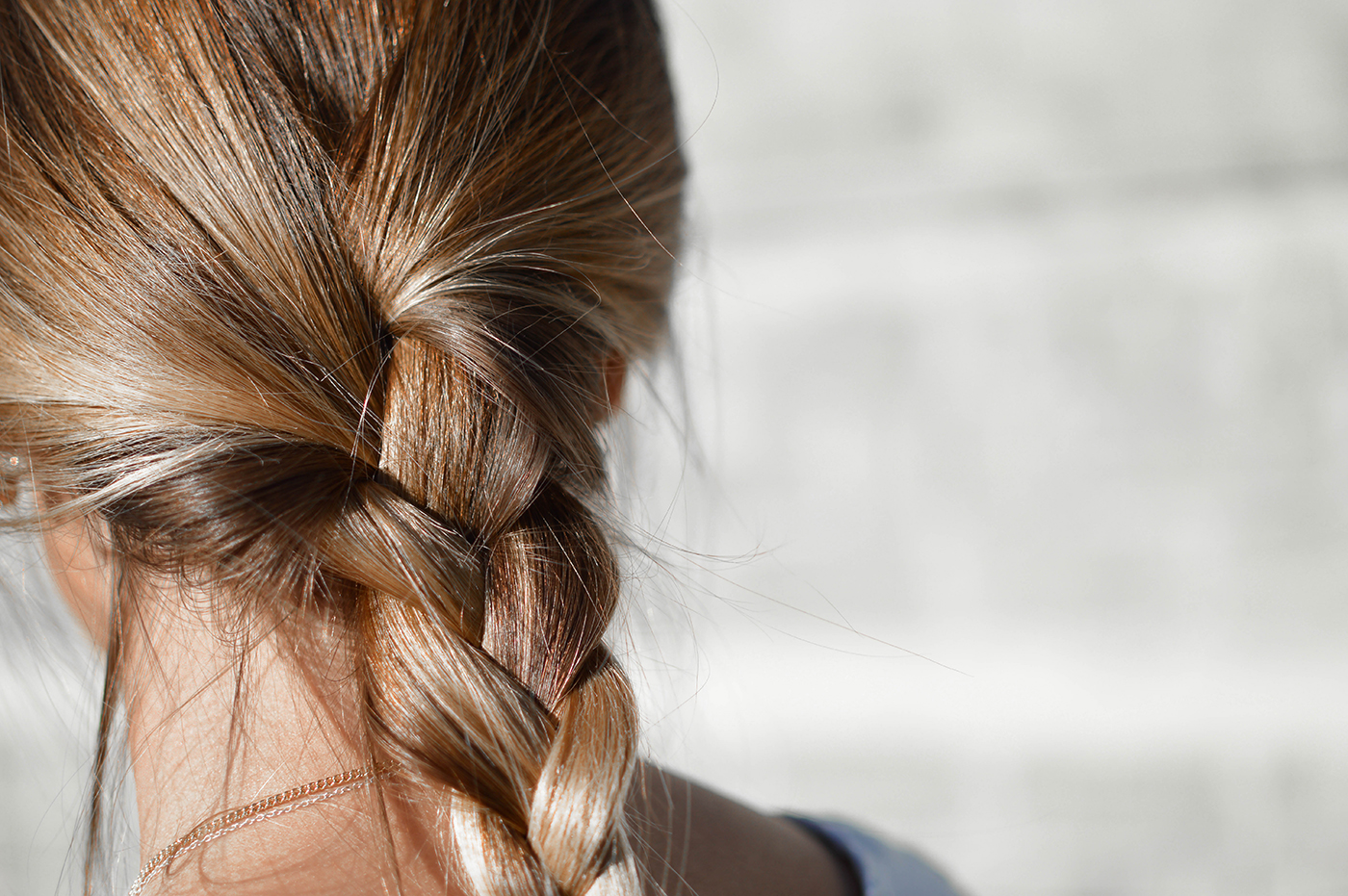 However, as I've started working out over my lunch hour more regularly, shampooing and rinsing my hair started to be more and more of a time suck on my day. I went on a mission to re-train my hair. Here's how I did it.
Dry Shampoo
Dry shampoo absorbs excess oil to freshen your hair and give you a little bit of volume at the roots. I'll happily swear by the Perfect Hair Day Dry Shampoo by Living Proof. Shake the can vigorously and hold it about ten inches from your scalp. Lift your hair in about two-inch sections and spray in short bursts at the roots. Then, leave it alone for about 30 seconds before tousling it up with your hands to work the dry shampoo in.
Just know that a little bit goes a long way; you shouldn't need any prolonged sprays to get adequate coverage. A few quick spritzes will do the trick.
Blow Dry At The Roots
Next, I grab the locker room blow dryer and dry the sweat out of my roots. Sound gross? Yeah, kind of. But, the salty properties of sweat make it work like a natural texturizer, adding volume and life to hair that might otherwise be flat. If you're worried about a smelly scalp, you can try a hair fragrance spray or a hairspray whose smell you love.
For a little extra volume, I blow dry my hair upside down, running my fingers through my hair for more wave.
Brush and GTFO
After I'm done blow drying, I flip my head back right-side up, at which point I tend to look like a lion with a full-blown mane on a humid day. I give it a quick brush to get it to settle down, and I'll often toss my hair into a top knot to further tame it for the rest of the afternoon.
If you have extra time on your hands, dirty hair is much easier to style than freshly-washed hair, so take advantage of it! You can use a straightener or a curling iron to add in waves, and they'll hold well for the rest of the day. Or, throw your hair in a braid or a slicked-back ponytail to keep everything out of your face and looking polished. Kelly Magnus has a bunch of great post-sweat hair tricks here as well.
With these tools in my arsenal- er, gym bag- I've gone from washing my hair seven times a week to only twice – and I love it. In fact, the day after I washed my hair most recently, I was a little weirded out by how soft and shiny it was. Sure, a twice-a-week wash schedule might be harder to achieve if you have very fine hair or an oily scalp, but chances are you can stand to cut back a little bit on how often you wash your hair.
What tricks do you use to extend your time between washes?