How Fitness Research Stacks Up: Comparing our State of Fitness to MINDBODY's Fitness in America Report
Ever since our very first State of Fitness research survey in 2016, we've been passionate about tracking the numbers and running the analytics to see what our readers (and fitness consumers at large) are loving when it comes to fitness. You've been incredibly transparent with us, telling us how much you spend, how often you sweat, what kinds of workouts you do, and much more.
[Check out our full State of Fitness report here]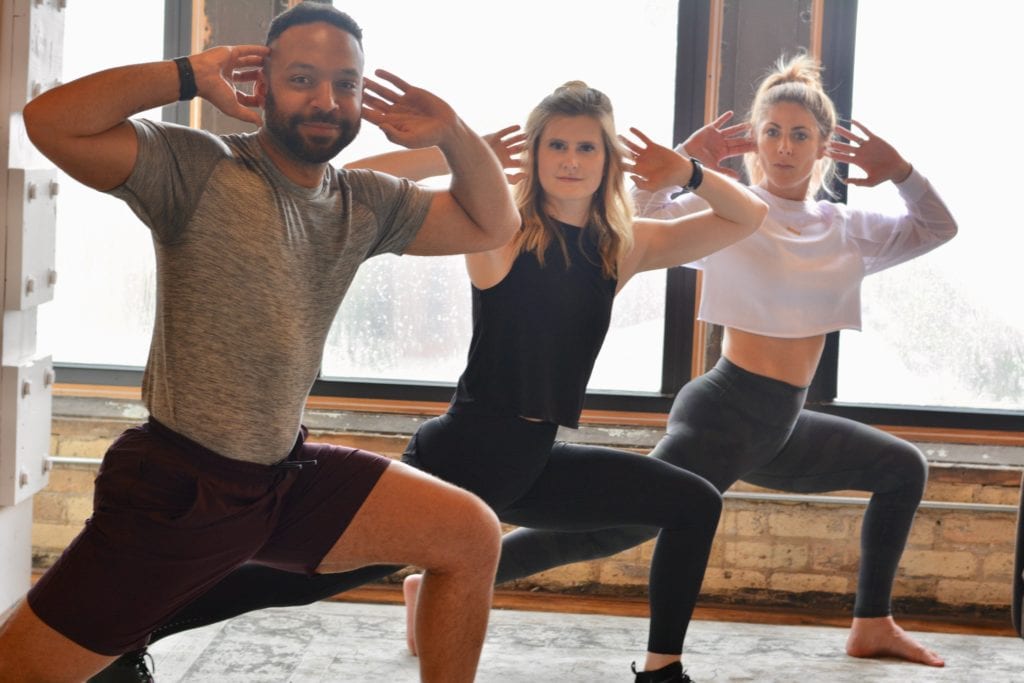 MINDBODY, the app you use for booking many of your studio memberships and group fitness classes, recently released their 2019 Fitness in America report, and we eagerly dove in to see how their research stacked up to ours.
A couple of things to note:
MINDBODY had a much bigger pool of respondents than we did. They were able to survey almost 17,000 people, while we had over 500 responses.
With a bigger pool of survey takers, MINDBODY's demographics broke down very differently than ours. Their 17,000 respondents were split evenly between male and female, and participants spanned the ages of 18 to 65, with a mean age of 39. Our respondents were overwhelmingly females in the 25-34 age group.
Our survey participants were self-selecting. Since they read aSweatLife, we can reasonably assume they're a little more interested in or dedicated to health/wellness than an average consumer.
With those disclaimers out of the way, let's get into the similarities, differences, and interesting nuggets we found when comparing our research.
Our readers have always loved group fitness—but the rest of the country is catching up.
Group fitness studios really started to show up in Chicago around 2012, if you go by our archives. aSweatLife began as a way to talk about studios we loved, and our readers have long been lovers of group fitness.
According to our research, 88 percent of participants go to at least one group fitness class per week (up from 79 percent in 2016), and 25 percent of you are class fanatics who attend 16 or more classes per month. That is… a lot.
But MINDBODY's data backs up the group fitness trend. They found that 54.3 million adults, or 27 percent of the population, attend one group exercise class per week. Yes, that's significantly less than what our participants said, but the self-selection of our survey respondents accounts for this discrepancy—and when you think about it, that's still a huge number. Around one in every four people in the U.S. is taking one group fitness class a week—#everythingisbetterwithfriends.
Around 85 percent of you—our readers—said you spend at least $25 a month on some form of group fitness in 2018, either via ClassPass, a class-based studio membership, or drop-ins. However, your overall fitness spend has been trending down since 2016—from $125.50 to $112.47 in 2018.
Similarly, nearly 50 percent of MINDBODY's participants identified money constraints as a top obstacle to living a healthy life. That fitness spend is something we're watching closely, especially with a potential recession in mind (we talk about that more here).
The most popular group exercise classes are…
According to MINDBODY, the top routine group exercise classes are:
Yoga
Weights/strength training
Zumba or other form of dance fitness
Dance (traditional forms, like ballroom, salsa, tap, jazz, or ballet)
Cycling
For our participants, meanwhile, these were the most popular workouts across the board:
Strength
HIIT
Yoga
Running
Cycling
One caveat here: MINDBODY separated their research by individual exercise and group exercise, while we generalized everything under one umbrella. Either way, we can draw a couple of conclusions.
First, yoga continues to be one of the most popular group exercises. MINDBODY found that 28 percent of group exercisers attend a yoga class at least once a week. Meanwhile, 69 percent of our respondents said they do yoga, which is up from 61 percent last year, and nationwide trends report that yoga and meditation are increasing in popularity.
Julie Bellis, Group Fitness Manager at Equinox Lincoln Common, attributes this to a combination of things: a low barrier to entry, for one, and the fact that members are realizing they need to actively work at recovery to stay healthy and injury-free.
"Yoga programs, formats and boutiques are popping up everywhere," Bellis tells us. "We have hired a National Director of Yoga for our company to help with the popularity of this discipline in our communities. Members do realize that they MUST add the regeneration and stretch components into their fitness routine in order to stay healthy and free of injuries."
Plus, with more yoga formats coming to life, group fitness enthusiasts can try a variety and find the option that appeals to them and best fits their needs. Beginners, seniors, and endurance athletes alike can walk into the studio, unroll their mat, and find a flow that they love.
"Yoga is definitely more accessible to a wider variety of people, mainly because of the types of formats we provide that can help the ultra-athlete as well as the beginner, who maybe just wants some meditation offerings to get them through their busy day," Bellis explains.
And don't discount the impact of having a real-life instructor to provide adjustments rather than a YouTube personality streaming through your smart TV. Says Bellis, "Yoga is extremely popular because of the 1:1 adjustments from instructors and the educated guidance from having a LIVE instructor in complete control of the room."
Strength is also starting to dominate both group fitness and individual settings. Of Americans who exercise once a week, 40 percent incorporate strength training into their routines, found MINDBODY. Women, in particular, are picking up the dumbbells, and we'll get into this more shortly.
The next big thing? Boxing.
As someone who lives within one mile of at least four different boxing studios (and within eyesight of the giant Rumble coming to Chicago), color me not surprised by this finding. MINDBODY found that for participants ages 18-45, kickboxing was the workout they were most interested in trying next.
[We talked more about
why boxing is so popular here
, and we asked EverybodyFights and Shadowbox
how boxing gyms can innovate on the gloves and bag concept here
.]
Only 25 percent of our participants said they included boxing in their workout routine in 2018, and if I were a betting woman, I'd predict that number to double when we conduct our 2019 survey.
There's no longer just "guy workouts" or "girl workouts."
When we asked our readers to tell us a workout trend they loved, the response was overwhelming: women in the weight room. Over and over again, we read "strong is the new skinny," "more strong women, please," and other variations on the same theme. Once a bro-only zone, women are starting to take up space in the free weights and squat rack sections of the gym. Hell yeah.
Men, meanwhile, are opening up to more restorative, gentler group exercise classes—most notably, yoga. MINDBODY found that "male practitioners increased 68 percent in number since 2012 and now make up 30 percent of all U.S. yogis. 40 percent of brogis practice 4-5 times per week or more!"
In a time when sex and gender are more fluid than ever, it makes sense that men and women would cross over traditional gender boundaries in fitness as well. Women aren't afraid of "bulking up" after lifting weights, and men are embracing the fact that yoga might be key in preventing injury long-term, or simply enjoying how good it can feel to sweat in a hot yoga class.
Want to talk more about our State of Fitness research and the data we've found? Email [email protected].