4 Tips for Your First Vacation Together as a Couple
If you're taking your first trip together as a new couple, it's super exciting! It's a great opportunity to get away and have intimate time as a team, distraction-free.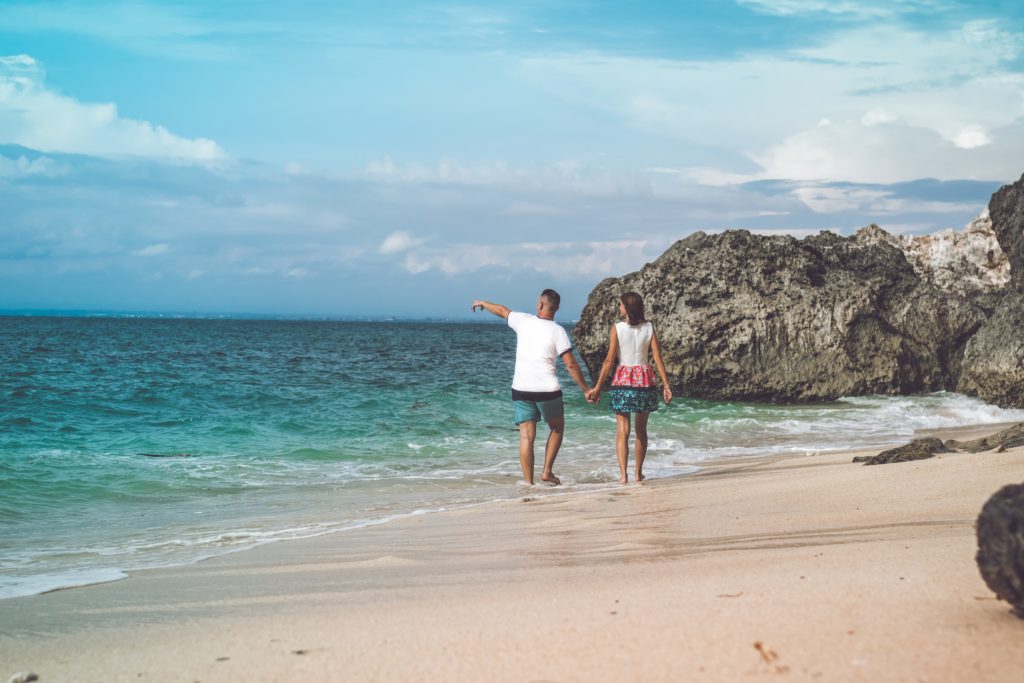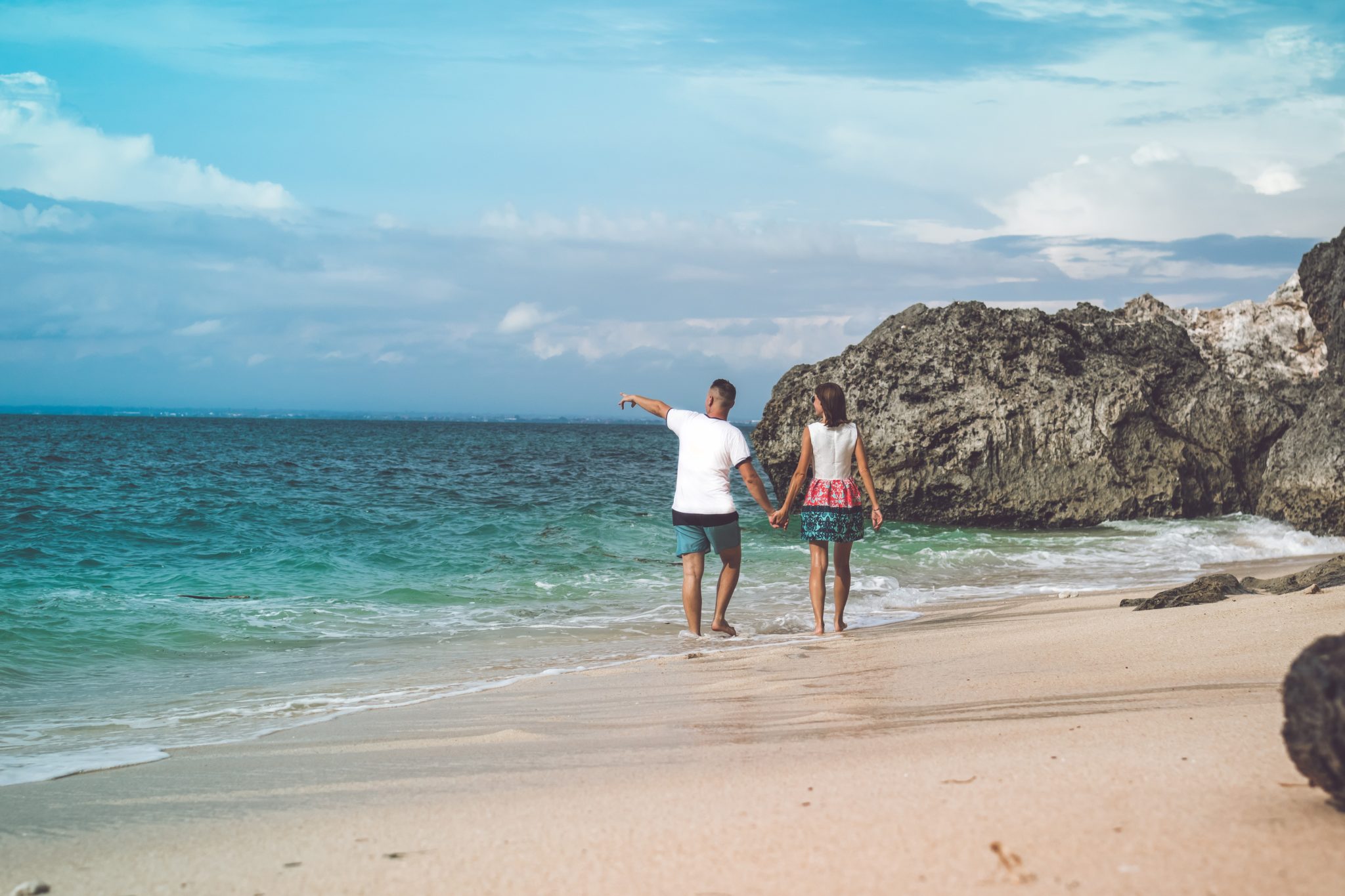 However, there are also might be some questions—like how do they like to spend the day during vacation, how they handle packing, if they're more pool or beach, and more. The point is to decrease any stress leading up and have fun! No arguments when in paradise, right?
If you're traveling together for the first time, here are some tips for a smooth, enjoyable vacation that'll have you both setting the date for trip number two!
Talk about plans for the day/night in advance
"Figure out how each of you spends vacation time. Some people view vacations as a time to kick back and relax, while others want to be constantly on the move and squeeze in as much as possible," says David Bennett, counselor and relationship expert with Double Trust Dating. 
You and your partner may have a different understanding of a vacation, so it's important to know that going in and not be caught off guard. And find ways to negotiate and make each other happy if that's the case!
Be mindful of the time together
Give your partner your attention and take time to distance yourself from the world outside the trip. 
"Enjoy the vacation and time together rather than focusing on documenting the process on social media constantly. Not only do most people not want to see your 500th vacation photo, but you'll enjoy the vacation more if you're actually living it rather than documenting it," says Bennett. Sure, you can take photos and create an album once you return home, or give yourself one photo or story each day, but don't go too wild.
What's more, sometimes break away from going from one tour to the next and find ways to have down time together.
"It's easy for a vacation to turn into a series of pre-planned events. Try to make some quality time for each other that is relaxing and relationship building," Bennett advises. 
Be patient when things get rough
There are bound to be stressors, like a delay in flights, a mishap at the hotel, a or maybe disagreement on what activity you want to do for the day. It's about keeping your cool and being kind when working it out. 
"Vacations can be stressful because of things that are planned (like a full day of activities or long travels in a car) and unplanned (like a flat tire or missing a plane) and this can cause disagreements and relationship tension," Bennett points out. Remember, a vacation is supposed to be fun. If it starts to get too serious, focus on patience and making the best of every situation. 
Bring spontaneity 
To make your vacation more exciting as a couple, find something to do on the vacation that you didn't plan out.
"Keep an eye out for something fun and spontaneous you can do that you can look back on and talk about for years. It could be finding the perfect dive bar or hitting a local festival you didn't know about," Bennett says. This will shake things up and help you find new experiences together that'll you both share as a couple.