Lotion vs. Oil: Which Moisturizer is Right For Your Skin?
Any dermatologist or esthetician will tell you moisturizing is essential if you want to maintain glowing skin. But there are so many moisturizers out there, it can be difficult to figure out which one is right for your particular skin. While some people swear by oils, others will tell you lotion is where it's at.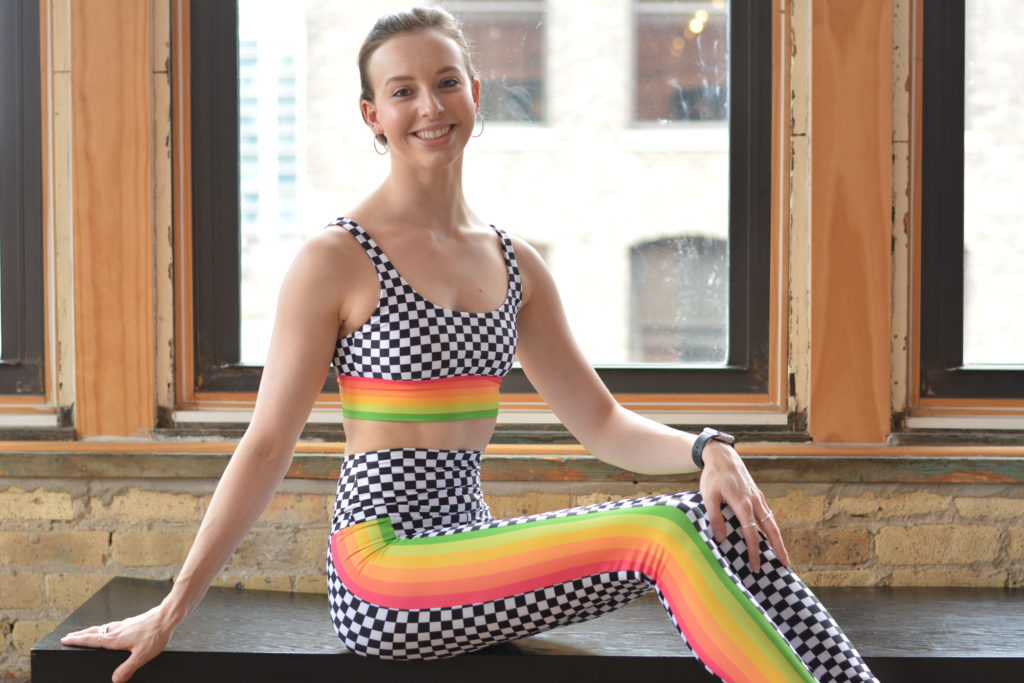 So who's right? First, it's important to understand the difference between the two products. An oil is just that: some sort of oil (like argan) without any additional ingredients in the formula. Oils are occlusive, meaning they sit on top of your skin and aren't absorbed into any of the layers below, says Sarah Payne, licensed esthetician and co-founder of Sarah Nicole Skincare. 
Lotions, on the other hand, are designed to absorb into your skin, giving them an edge when it comes to moisturizing. Lotions typically feature a blend of occlusives; humectants like hyaluronic acid, which draw water into the skin; and emollients like shea butter, which soften the skin. 
"There isn't a single person out there that should be using only oils on their skin," says Payne. This holds true whether you're moisturizing your face or body. That said, Payne notes oils can make a fine supplement to lotions. "They can be mixed in with your moisturizer in the palm of your hand or layered on top," she says. 
Here, find our favorite lotions and oils for every skin type so you can show off healthy, hydrated skin. 
Our favorite lotions
Neutrogena Hydro Boost Water Gel ($24, ulta.com): The lightweight hyaluronic acid formula is perfect for oily skin, as it hydrates skin without leaving behind any shine. (And yes, you do need to apply moisturizer even if you have oily skin!) 
Cetaphil Moisturizing Lotion ($13, ulta.com): Safe to use on your face and body, this rich cream is formulated specifically for dry and sensitive skin types with heavy-duty moisturizing ingredients like glycerin and macadamia nut oil. 
Garnier SkinActiv Moisture Bomb The Antioxidant Super Moisturizer ($16.99, ulta.com): If you're a little bit oily and a little bit dry, look no further than this lotion, which provides lightweight moisturization thanks to hyaluronic acid. It also repairs your skin barrier to prevent further dryness with a combo of powerful antioxidants. 
Avène Xeracalm A.D Lipid-Replenishing Cream ($34, dermstore.com): This lotion is ideal for anyone prone to skin conditions like eczema or atopic dermatitis as it's free of preservatives, dyes, parabens, and fragrances and helps to protect the outer layer of your skin so irritants can't work their way in. 
Murad Skin Perfecting Lotion – Blemish Prone/Oily Skin ($40, sephora.com): Whether you struggle with breakouts year-round or your face only gets greasy during the summer months, this mattifying moisturizer with retinol and hyaluronic acid will keep you adequately moisturized without the shine and will clear your pores too. 
Aveeno Daily Moisturizing Body Lotion ($7.19, target.com): You can't go wrong with this unscented basic body lotion, which softens skin and soothes dryness with a mix of oatmeal and emollients. 
Body Hero Daily Perfecting Cream ($22, glossier.com): The combo of desert plant extracts, fruit extracts, and tamarind instantly give skin a silky feel, while light-reflecting particles leave your body glowing. 
True Botanicals Nourishing Lotion ($38, truebotanicals.com): Plant-based moisturizers like shea butter and olive oil ensure your body will feel oh-so-smooth. The antioxidant green tea, meanwhile, shields your skin from UV damage. 
Our favorite oils
Drunk Elephant Virgin Marula Antioxidant Face Oil ($72, sephora.com): Sometimes a skin care product, like this one, is worth the splurge. Marula oil is high in antioxidants, protecting your skin against damaging free radicals that can cause wrinkles. It's also non-greasy.  
Josie Maran 100 Percent Pure Argan Oil ($49, sephora.com): Whether you have dry or oily skin, this lightweight facial oil can help protect your complexion from environmental damage while locking moisture in so your face looks healthy and glowing. 
Pacifica Super Flower Rapid Response Face Oil ($15.99, target.com): Even sensitive skin types can use a facial oil. This one contains blue tansy, which is a powerful anti-inflammatory that can soothe irritation and minimize redness. 
Burt's Bees Complete Nourishment Facial Oil ($8.99, target.com): This drugstore facial oil is a great bargain. It's a good pick for normal and dry skin types, with a nourishing combination of rosehip, jojoba, and evening primrose oils. 
Herbivore Jasmine Glowing Hydration Body Oil ($44, sephora.com): This heavenly-scented body oil is formulated with camellia flower oil to boost your glow, grapeseed oil to perk up your skin, and jasmine sambac oil to maintain moisture. 
Fresh Sugar Ultra-Nourishing Body Oil ($48, sephora.com): Primrose, sweet almond, apricot kernel, jojoba, and citrus oils help lock in moisture, keeping you feeling soft and smooth all day long.