Disclaimer: This post was written in partnership with Fitness Formula Clubs As always, we only write about products, services, and brands we love! Want to learn more about race training programs with FFC? Click right here.
At aSweatLife, we are big proponents of dreaming up big dreams and then doing something to make those dreams a reality. Whenever one of the team members says something like, "Wouldn't it be wild if we had a marching band march down Michigan Avenue to kick off our closing night of #SweatworkingWeek in true pep rally fashion?" no one bats an eye. Instead, we ask, "How do we make this happen?"
So when I told the team that I wanted to complete one of the country's biggest, most attended triathlons, the Chicago Triathlon, I knew that sentence wasn't going to be lost in the ether. I also knew my team would come back with a "yes, and" for me that I probably wouldn't be able to pass up. Long story short: We decided to team up with Fitness Formula Clubs in Chicago to invite a range of aSweatLife's Ambassadors to participate in the Chicago Triathlon together, training alongside the FFC TriMonster training crew. (To catch up on the backstory of this crazy idea, read this post)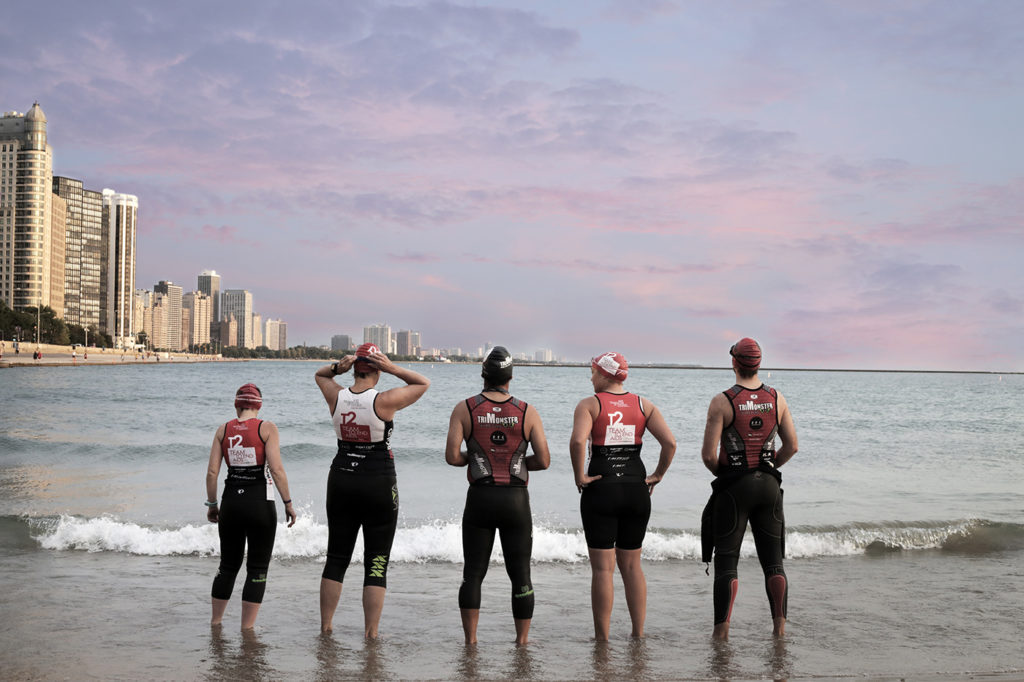 Of the ten of us, a few have dabbled in distance races but not triathlons, a few call it their main form of exercise, and the rest of us will be totally new to the idea of training for an event like the Chicago Triathlon. But no matter what each individuals' prior experience looks like, this will be the first truly guided training experience for all of us. And after meeting with Chris Navin, head Triathlon Training Coach at FFC, I can say we are in great hands.
What makes training for a triathlon special at FFC?
Navin is a Level II Coach for USA Triathlon (one of just about 300 in the country), has done 16 Ironman races and over 150 indoor and outdoor triathlons, and was on Team USA for the Aquathlon.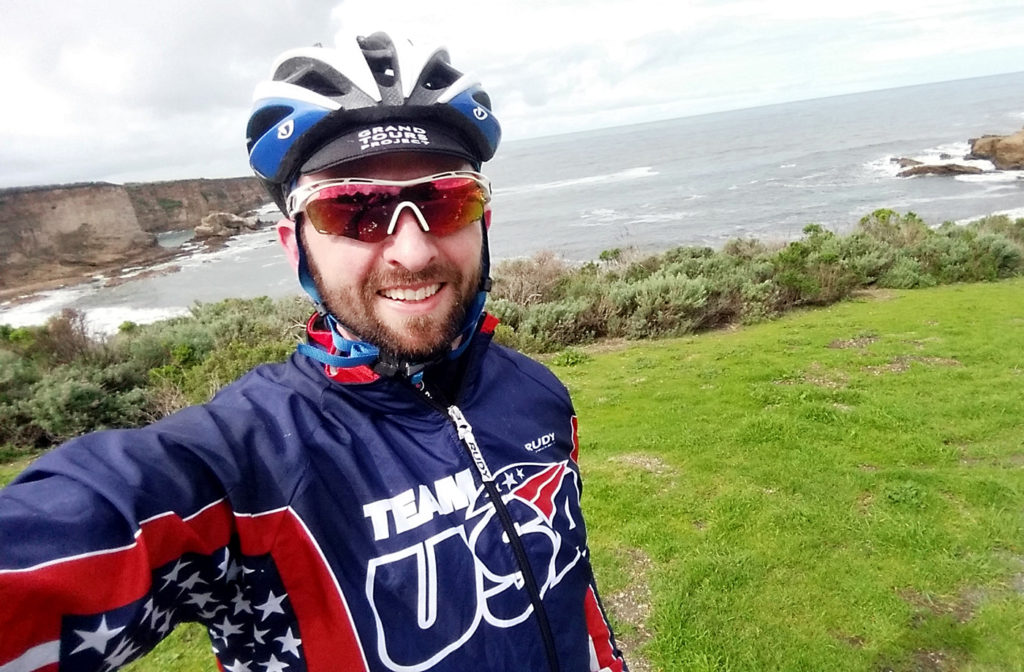 Also on the team, Joy Miles has been a member of the FFC team for over 9 years. In addition to endurance coaching, she is also a certified group fitness instructor as well as a certified Pilates trainer. She is a USA Triathlon Level 1 certified coach and also holds a certification as a USA Cycling Level 3 coach.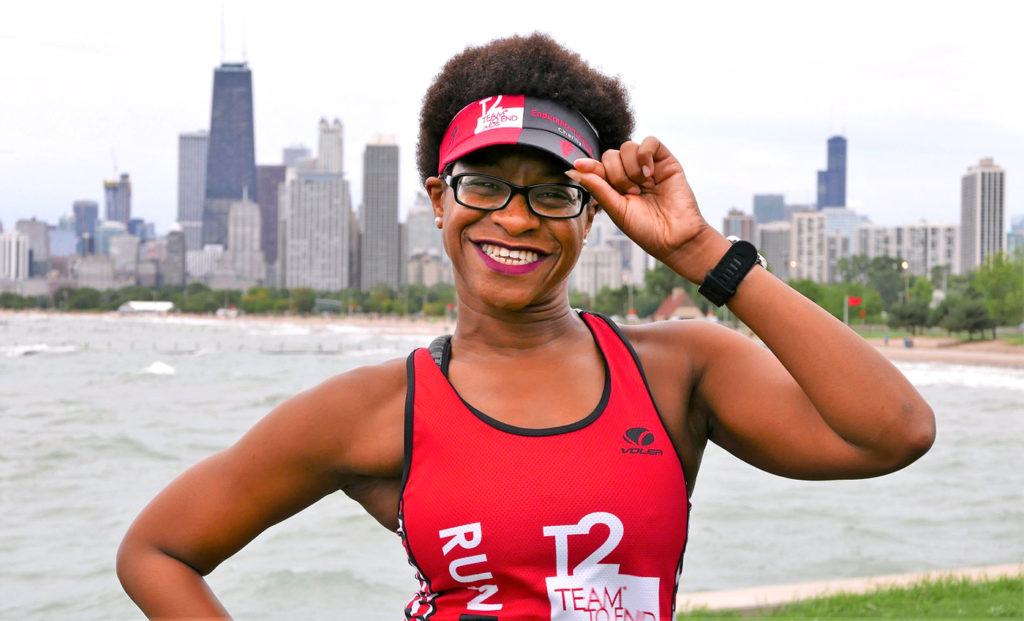 "We are focused on coaching a lot of beginners," Navin told me. "We have a triathlon community called TriMonster, and we have a lot of people who just want to have fun. Our program is 100 percent intimidation-free."
Among all the FFC locations, a membership gets you unlimited access to many indoor lap pools across the city and more state of the art triathlon training tools at some locations.
"The Lincoln Park location is a certified USA Triathlon Center, which means that what the Olympic athletes have access to for training is available at a smaller scale at Lincoln Park Performance testing," Navin said.
Think V02 max testing, video analysis, massage therapists, dietitians, and personal trainers, all under one roof.
"It's hard to juggle where to go for all aspects of your training, so FFC makes it easy for a time management standpoint."
How aSweatLife is setting big goals to "tri" with FFC
At aSweatLife, you already probably know how much we love our goals. For some Ambassadors who are taking on the triathlon this year, it'll be the first time ever doing something like this.
"[I know] very little about the sport [of triathlon], but I've heard it's a welcoming environment with so much support," Keely Bannon said. "I've always wanted to try a triathlon but the swimming piece was my excuse not to do so."
Resoundingly, our group feels most trepidatious about the swimming portion of the event. To this, Navin responded, "We have a lot of coaches who are USA Masters Swimming certified, Ironman certified, USA Triathlon certified … and if you're worried about the swim, we have workouts every day of the week. Come in as often as you like!"
Even for Ambassadors like Katie Kobeska who have done tons of other distance challenges, the triathlon will be something new for them.
"I've run 11 marathons and countless 10Ks, half marathons, and relays. Additionally, I'm a big cyclist – mountain biking, century rides, and have raced cyclocross," Kobeska said. "I took swim lessons two years ago with the intent to complete my first tri but I never did it."
And then of course there are a few goal getters who know the ropes when it comes to triathlon racing, but are looking to hone their skills and improve their race time.
Natali Villaruel completed her first triathlon in 2013 and has finished a few more since then, but now she's in it to "become a more efficient athlete," as she says. "I've never had any formal training so actually working with coaches will be tremendously helpful in seeing what I can do to improve."
Katie Keeley loves training for triathlons but has never done the Chicago Triathlon. "My last race was about four years ago…I hope to use this as a confidence boost and sign up for my first half Ironman in 2020. My goal time is around 2 hours and 45 minutes!"
The secret sauce that brings us all together in this sport: community
Partnering with FFC to set this joint goal together was a no-brainer. They feel the way about community the same way we do: it's everything. Whether our team members are training to PR at the Olympic distance or are trying our hand at the Sprint distance for the first time at the Chicago Triathlon, the TriMonster training group welcomed us with open arms.
"There are lots of group training options you can take advantage of, and [a] full spectrum of athletes participate … whatever your goal is, someone can help guide you through the journey," Navin said.
And, the element of accountability to set a goal in the distant future and work towards it together is always a plus.
"Work is extremely stressful and I've been finding it hard to motivate myself to work out before or after, so having something like this to train for really helps," Ambassador Kaitlan Meyers said. "I'm a nurse working 12-hour nights so attending night workout classes is really difficult," she continued – but having the FFC facilities to use when it works best for her is a huge benefit.
For a lot of us, just finishing our distance goal with a smile on our faces will be the ultimate accomplishment. For Katie Eldred, another Ambassador who has run a marathon but never participated in a triathlon before, agrees. When I asked her what her goal was for August 25 she said, "Finish the Olympic Tri, be comfortable, and have fun doing it!"
Amanda Huebner concurs. "I just want to have a good time, cross the finish line and hopefully have my friends and family come out and watch!"
As Navin reminded us all, "Less than one percent of the population have done a triathlon so if you complete one, you're already in an elite, small group of people."
Keep following us along the journey throughout the summer – or catch us at the gym if you want to train along with us! To learn more about TriMonster, triathlon training or the other types of endurance programs available at FFC, visit this link. You can also give TriMonster a try for free by clicking here!