Our Editors' Top Picks from Amazon Lately
Want to know what health and wellness products we're loving lately? Here's a look in the Amazon shopping carts of aSweatLife HQ, plus why we're obsessed with each of these healthy lifestyle products.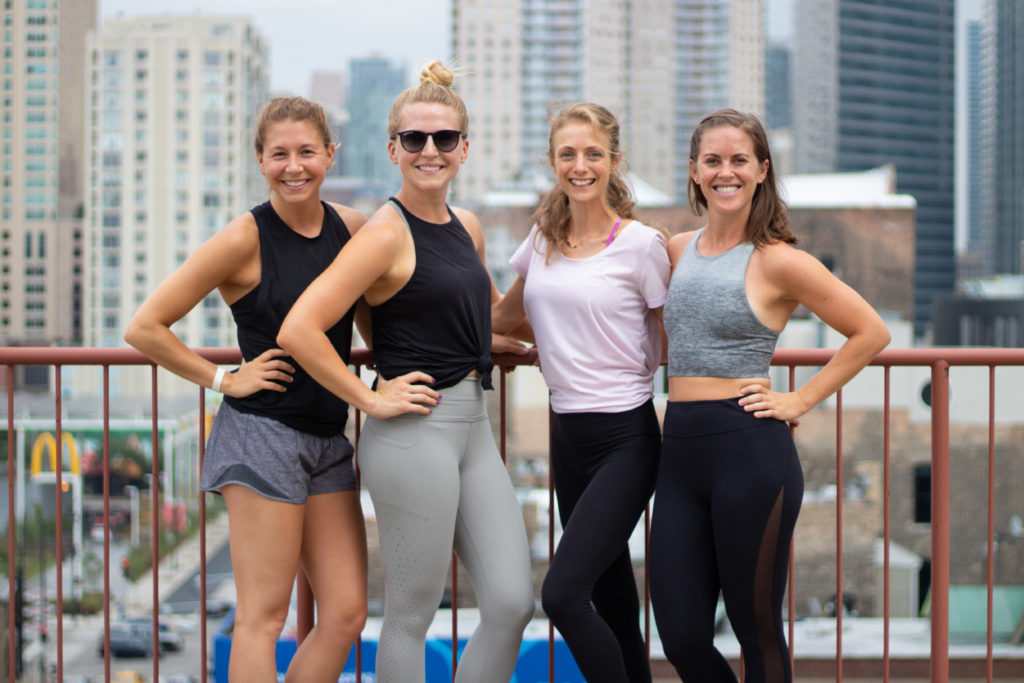 Jeana's Picks
I keep the Aura Cacia Relaxing Lavender Aromatherapy spray on my bedside table and use it almost nightly. This spray makes the perfect gift for your most-stressed friends. Know how I know? aSweatLife writer Catherine Borkowski gifted it to me at a high-stress time and I truly appreciated the gesture.
I stumbled on this beverage completely accidentally and tried a can of the sleepy-supplement drink before bed one evening. I passed out two pages into my book that evening and now I know I can grab a can for occasional sleeplessness.
I'm constantly trying to minimize the amount of stuff I carry around on my back to avoid the low back pain that easily comes with carrying a heavy load on my back at all times, including whatever I need for work and at least one outfit for my daily sweat. Enter a slimmer backpack to help me cut way back.
Kristen's Picks
Have you ever wished you could lie on a bed of needles? No? I didn't either, until I impulse-bought this acupressure mat and bolster. I have endlessly tight upper shoulder and neck muscles, and I lay on this for 45 minutes or so each night while watching TV—yes, it's weird and tingly at first, and yes, my back gets really red from laying on it, but at just $20, it's way cheaper than shelling out for weekly massages.
I love peanut butter. Like, I REALLY love it. Like, anything I eat with peanut butter is mostly because it's just an acceptable vehicle with which to pair peanut butter, which is why you'll often see me covering an entire apple slice in said peanut butter, with no visible apple left in my sticky fingers.
But one thing drives me crazy: peanut butter that sticks to the spoon, impossible to scrape off, when using PB in smoothies. I jumped on the powdered peanut butter train years ago and I've never looked back. PBFit is one of the cheaper options out there, and I've also started using it in oatmeal and when making peanut-based salad dressings.
Yep, the eagle-eyed among you have seen this before on the site, in a holiday gift guide. These under-eye patches are a total steal, perfect for early mornings, after long flights, and any other time your under-eye area needs a little pick-me-up (bonus tip: I like to buy a few at a time to have on hand for random gifting needs so I'm never caught off-guard). Easy, cheap, and cute self-care? I'm all the way in.
Let me preface this by saying I am NOT an eighty-year-old woman in disguise. But I have recently committed to French press coffee, and this kettle just feels way more luxurious than boiling water on the stove or heating it up in the microwave. In the mornings, it pulls double duty by heating water for my coffee AND my oatmeal at the same time, and maybe if I were a fancier human, I'd use it to make lattes and nighttime teas. There's always tomorrow, right?
I truly, truly hate the sound of an alarm clock, and I've always felt like the sudden loud noise yelling at me from my bedside is a less than healthy way for me to wake up and start my mornings. I got this sunrise simulation alarm clock for my birthday and haven't looked back since. Twenty minutes before your alarm time, the alarm clock glows on, gradually turning from red to orange to yellow to finally bright enough to force your eyes open. In the event that you're face-deep in a pillow and don't see the light, relaxing morning sounds ensure you won't sleep through your alarm. It's the most relaxing, natural way to wake up.
Marie's Picks
I use these bands to do my physical therapy exercises at home and on the road. They take up zero room, and I am *pretty* sure I have one in every bag. They're also great for quick burnout workouts (see Shred415 resistance bands workouts on the SweatWorking app).
I <3 Lagree and Pilates but when I can't make it to a class or I am traveling, I use these sliders to somewhat simulate some of the exercises.
I would get a massage daily (actually, twice a day) if I could. I have a Hypervolt which I love but this self-massage tool is the closest I can get giving myself an actual massage (bonus: pairs well with Delos recovery routines on the SweatWorking app).
Maggie's Picks
I didn't know what the big deal was, if I really needed these versus using a lacrosse ball, but let me tell you – it's a huge difference. You can perform myofascial release with these without overdoing it, potentially aggravating your muscles more. The larger one I really love for releasing psoas/hip flexors.
Ever since I bought this before work one morning to keep in the fridge, I've been able to make the delicious coffee at work with this as the creamer substitute and so far, I'm thinking it's incredibly delicious. Verdict is out on the other flavors but so far, so good!
As far as cheap masks go, I like this one! I never feel like it dries my skin out after using it.
This flavor is the best. That's all I have to say about that.
I can't totally say I love these yet, but my friend Daryn (who also owns The Space Between in Chicago) just recommended these oils to me and she's raving about them! Ordering them to try ASAP.
On occasion we use affiliate links, and if you click the link and buy something, we'll make a couple of cents. It helps us keep the lights on. Also, prices on Amazon change quickly and may have gone up or down since this post was published.