20 Beauty Splurges vs Steals to Keep Your Budget Balanced
Budgeting is important, especially when it comes to beauty. You have to balance out those splurges you can't live without by using more affordable products that you love just as much. Here are some spendy hair and skincare products made more affordable by a few great steals.
Eyes
Splurge (but kind of a steal): La Mer Eye Concentrate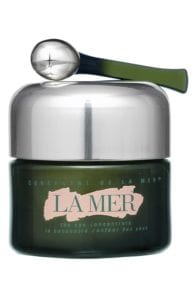 At $215, this splurge is a steal, especially if you're considering getting filler under your eyes (I was). La Mer Eye Concentrate is literally the best eye cream I've ever tried. It helps with puffiness, lines and dark circles. It is a complete game changer. Worth every single penny!
Steal: Kopari Starry Eye Balm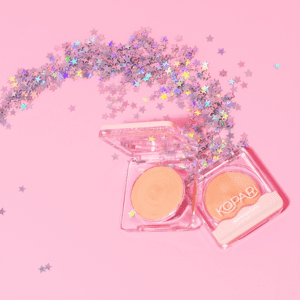 This hydrating vegan eye balm has caffeine to help de-puff as well as coconut oil and hyaluronic acid to infuse moisture. All of this for only $28.
Super steal: Grace & Stella Anti-Wrinkle + Energizing Gold Collagen Eye Masks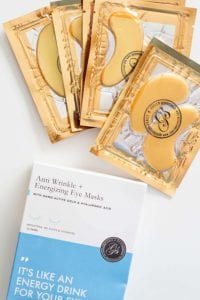 At under $22 for 12 pairs, these Grace & Stella eye masks are a big steal compared to similar products. Made with plant-based collagen, keep them in the fridge for when you need an extra pick me up.
Hair
Splurge: Phillip B Russian Amber Conditioner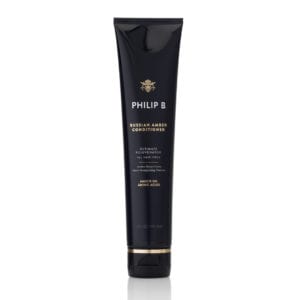 This conditioner is very splurgy ($65 for a 2oz bottle) but changes your hair even after using it once. It has a blend of L-Amino acids and amber oil to give you that soft, smooth, dreamy, fantasy hair you thought you couldn't have. Amber oil also smells like heaven.
Minor splurge: Kerastase Bain Magistral Shampoo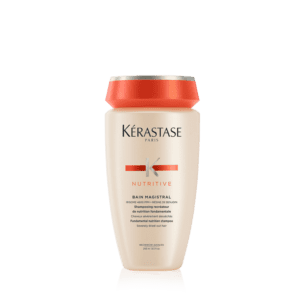 If your hair is desert dry and chemically treated, this gentle, but effective shampoo is a must. For $30, it really removes product and sweat without taking away any moisture. It's magical!
Steal: NatureLab Smooth Shampoo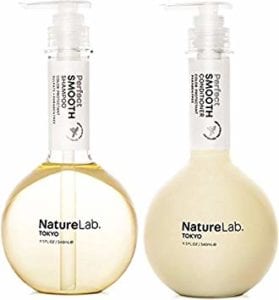 For just $14 NatureLab comes in a fancy pump bottle that looks way more expensive than it is. Formulated with clean ingredients, this Japanese shampoo moisturizes, tames and de-frizzes. It's also free of parabens, sulfates and animal-derived ingredients. All while smelling of fresh yuzu.
Super steal: Kristin Ess Reconstructive Moisture Mask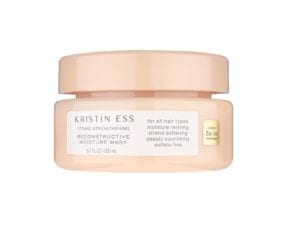 Kristin Ess is one of the top celebrity colorists in Los Angeles. Every product in her line is a super steal! For just $14, this mask softens hair and restores moisture without sulfates. The leak free tub is perfect for using on the go or at the gym.
Lashes
Minor splurge: BeauteNotions Immaculash360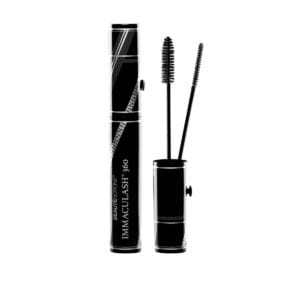 Have trouble choosing what mascara wand is best? Don't! With this product you don't have to. For $35, you get two attached wands—a large one for volume and a small one to lift and separate. It's a very useful innovation.
Steal: W7 Absolutely Waterproof
At just $8.95, W7's Absolutely Waterproof is perfect to wear to yoga class or to sweat it out at spin. Keep an extra tube in your gym bag.
Shave
Steal: Dollar Shave Club The Executive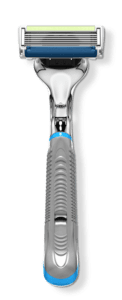 Razors should NEVER be a splurge! For $9 with a monthly subscription, you get four six-bladed cartridges and a free handle in your first box. Stop shaving (and nicking yourself) with dull blades and use a fresh one every week. Technically this is a men's product, but the handle is super easy to grip (and hey, now you avoid paying the pink tax).
Lips
Steal: Innisfree Cotton Ink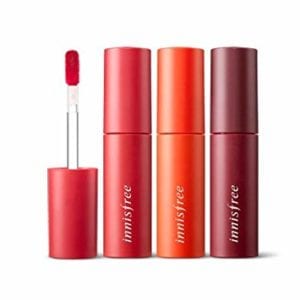 For just $12, these just-launched little liquid mattes pack a big punch. Even a thin layer has high pigment, but it still feels light on your lips. Don't feel bad if you want to buy multiples.
Face
Splurge: SkinCeuticals Discoloration Defense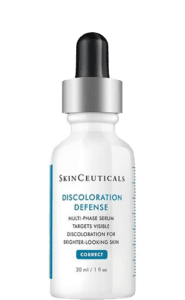 SkinCeuticals has some of the best serums on the market. At $98, this serum contains kojic acid, tranexamic acid and vitamin B3 to brighten and even the skin tone. It's a great way to fade freckles, dark spots and other discoloration.
Steal: Urban SkinRX Clean and Even Tone Clarifying Glycolic Pads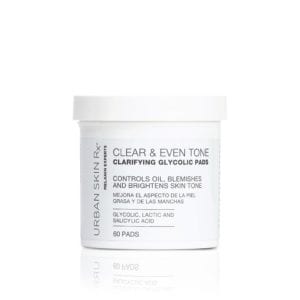 Glycolic pads can be expensive but they don't have to be. At just $17.99 for a jar of 30, these pads help clear acne and even skin tone. They also feel incredibly good after a long, sweaty workout.
Body
Splurge: June Jacobs Green Tea And Cucumber Body Balm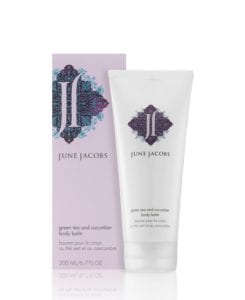 This rich body lotion has a fresh scent perfect for after the shower. It absorbs quickly and easily for soft, smooth skin. Safely formulated without parabens or preservatives, it's worth it to treat yourself for $40 without guilt.
Splurge-y steal: Go-To Exceptionoil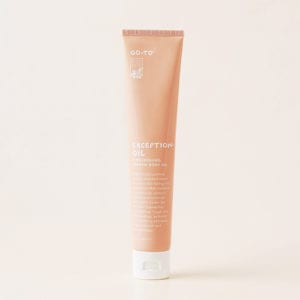 For $39, a little goes a VERY long way. It's also beautifully (and naturally) scented, so it doubles as a fragrance, making Exceptionoil somewhere between a splurge and steal. If you're still dealing with winter skin, Exceptionoil is pretty much an instant cure.
Steal: frank body Original Coffee Scrub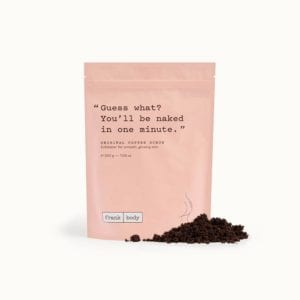 For just $16.95, this body scrub is packaged with a sense of humor. It also contains a variety of ingredients including coffee and cacao extract as well as sweet almond oil and macadamia nut oil. It's essential before applying self tanner and helps your body lotion absorb better!
Skip Booking The Appointment
Splurge-y Steal: Go Smile Blu Professional Teeth Whitening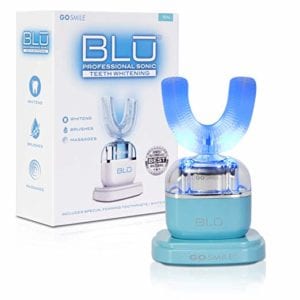 Skip the dentist appointment and whiten your teeth at home with this clinically proven system for just $99.99. Use for 2-5 minutes every day to clean and whiten your teeth with blue light! Even better—it doesn't cause sensitivity like most whitening when products do.
Steal: Hyalogic Lush Lash and Brow Serum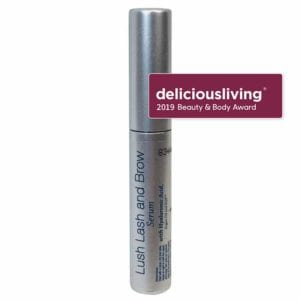 Skip the prescription lash serum and go for this less expensive and co-pay free one instead. Clinically proven, it's much safer than prescription serums and moisturizes your lashes with powder ingredient hyaluronic acid. For under $20!
Steal: Olive And June Poppy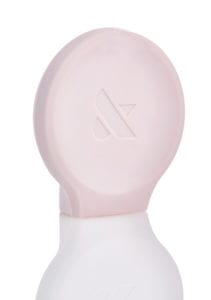 Part of the reason why we go to get manicures and pedicures is that it's hard to apply polish. But a Poppy can fix all of that. This brilliant invention helps you grip the brush to make painting your own nails (especially with June and Olive's pretty polishes) a total breeze. It's only $16 and fits on any bottle!
Steal: Kristin Ess Signature Gloss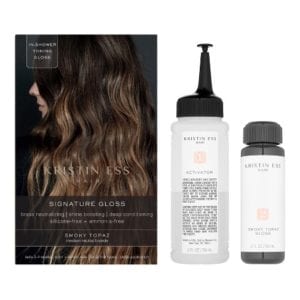 Don't gloss at the salon! Do it at home instead for just $14! Different glosses for all hair shades as well as clear gloss is available. Each treatment lasts 3-4 weeks. Put all the money you save towards fresh highlights.
Disclaimer: Some of these products links may be affiliate links, meaning we'd earn a small commission if you purchased through our site. It doesn't cost you any extra, and it helps us keep the lights on. Thanks for your support!
Let us know!
Did this post help you get closer to achieving one of your goals?