The Best Adult Rec Leagues to Join (Even if You're Not Super-Athletic)
Making friends as a kid: easy. Making friends as an adult: hard. Due to shifting priorities (Work! Marriage! Pets! Kids!), many of us put making new friends on the back burner. And recent research has found that it takes a lot of effort to forge meaningful relationships with friends as an adult: A study published in the Journal of Social and Personal Relationships states that the average person has to spend 50 hours with someone to consider them a casual friend and 200 hours to consider someone a close friend.
Enter adult recreational leagues, which give you the opportunity to meet new people (and in many cases fit in fitness at the same time).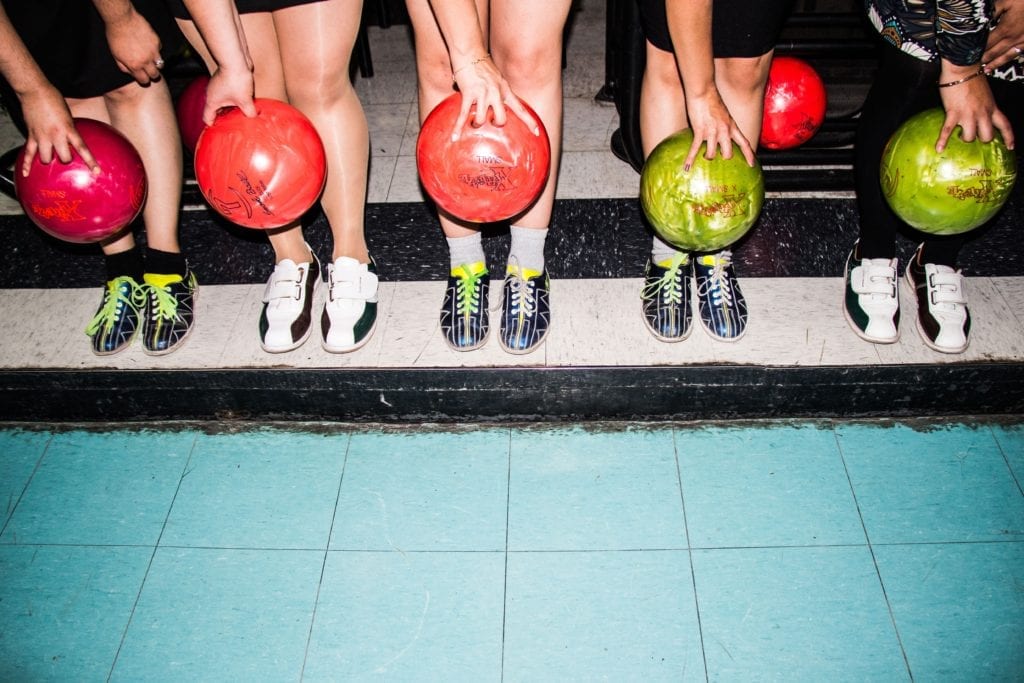 Ana Cobos, a publicist in Washington, D.C., joined the sports league DC FRAY after moving to the U.S. from Spain three and a half years ago. Cobos says she gained 10 pounds when she moved and wanted to increase her physical activity. She joined a volleyball league but notes that DC FRAY also offers activities like yoga and frisbee. "One of the best things I've done here is joining a sports league," she says. "I found DC FRAY doing research online as I was eager to find activities I could do that weren't just eating or seeing a show."
The good news is, you don't have to be anywhere near an athlete to join a rec league. Erica Cunningham, marketing manager of sports leagues at Atlanta Sport and Social Club, explains that where she works, there are leagues at all different levels—from novice to more advanced. When the Atlanta Sport and Social Club launched in Fall 2012, Cunningham says the organization wanted to get people off the couch and allow members to forge new friendships.
Beyond typical sports like softball and soccer, Atlanta Sport and Social Club also offer bar games like beer pong and flip cup for those that may not be interested in traditional sports. Some people sign up solo, while others sign up with one or two friends, says Cunningham. Often, teams will form a bond during the season and will sign up to play together again. "Don't be afraid to get out there," says Cunningham. "We'll put you with people at a similar skill level."
Read to join an adult rec league? Here are some of the most fun activities to try. Simply use Google to find an organizer in your area.
Bowling. Think back to when you were in high school: You probably spent a few weekends at the local bowling alley with friends. Whether you need bumpers or you're a pro at getting strikes, bowling is one of the most popular activities to sign up for through an adult rec league. The Chicago Sport Social Club offers bowling most nights of the week, with team jerseys and prizes.
Shuffleboard. Let loose with a casually competitive game of shuffleboard at the bar. NYC Social has a six-week shuffleboard season, plus playoffs and a championship. When you sign up, you also get a team T-shirt and discounts on food and drink post-match.
Skeeball. Your favorite arcade game will actually give you a pretty good arm workout. In DC Fray's skeeball league, you'll still get tickets when you complete a game, except instead of saving them up for a prize, you can use them for drinks at the bar. The perks of being an adult, right?
Beer pong. Relive your glory days as a beer cup or flip cup champion by joining a bar games rec league. The Atlanta Sport and Social Club offers a bar game league where you can play your favorite college games in a casual setting. And if you're not a drinker, you can still get in on the fun by substituting soda.
Cornhole. You may have played cornhole (or bags, depending on where you live) while tailgating or at a backyard BBQ; if you have, you know that it's a game that anyone can get into regardless of athletic ability. Social Boston Sports has a weekly cornhole league including T-shirts for your team and drink specials.