Two Authors Explain How to Stay Fit When You Work From Home
When you don't have a 9-to-5 job or if you work from home, it can be really easy to skip out on your fitness routine. After all, you don't pass by the gym or your favorite studio after work every day and feel guilty if you haven't been going as often as you want.
As a writer, I know how easy it is to isolate, stay in my pajamas way past any remotely acceptable hour, swear I'm going to make it to spin class and not get so far as even changing into activewear. But I also know how good it feels to meet that deadline, get out of the house and release my energy during a sweaty cardio session.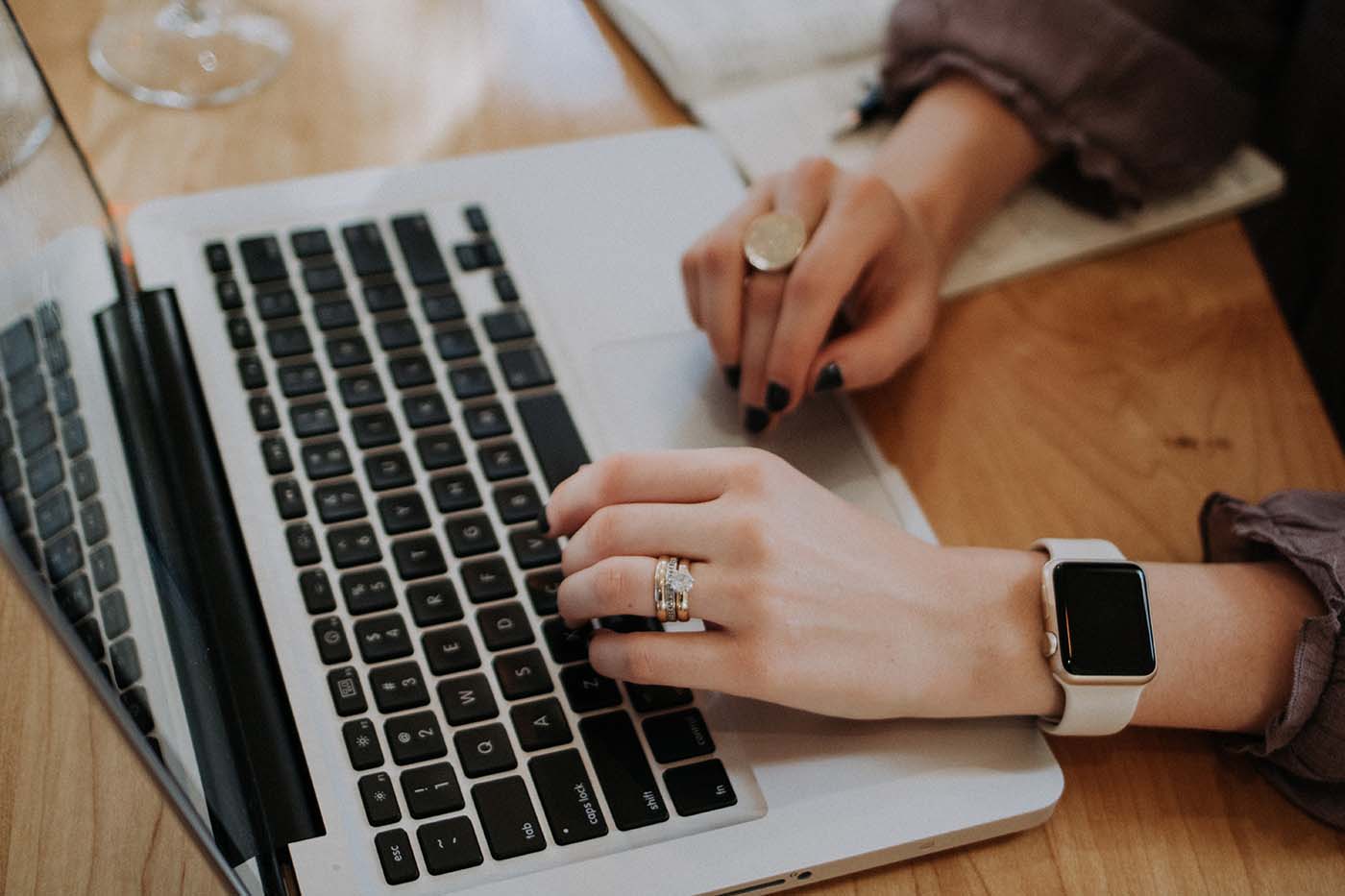 Perhaps no one knows this better than Abby Stern and Lucy Sykes, both of whom wrote novels this year and the subject matter of both couldn't be more appropriate. Stern's novel, According To A Source is about being a writer on the Hollywood scene, where – as you can imagine – not staying fit isn't an option. On the other hand, Sykes' novel, Fitness Junkie has a pretty self-explanatory title.
While writing her book, Stern found it was essential for both her physical and emotional wellbeing to work out five days a week, calling it her "sweet spot." She uses this terminology because one of her favorite workouts is tennis.
"I've played since I was a child so sometimes I will go to my local court and take the ball machine out if I'm not playing in a league at the moment," she said.
Living in Los Angeles, she is also able to take advantage of being minutes from Runyon Canyon, which you've probably heard of even heard even if you aren't local because it's been featured everywhere from your favorite celebrity Instagram accounts to "Entourage."
"At this point, everyone jokes how basic it is, and they're totally right," Stern told me. "But you work different muscles and have such a sense of accomplishment when you finish."
In addition to taking advantage of the local scenery, at least twice a week, she also hits up her favorite class, Grace Lazenby's Rockin Models, which is a combination of barre, yoga, cardio and dance. Stern also uses the elliptical and recharges herself with restorative yoga.
But any Angelino knows that taking an hour-long class is never just an hour because of the traffic and a potentially painful search for parking that often seems more arduous than the most intense fitness class you could ever partake in. While Stern was down to the wire for edits and short on time, she realized that her best approach to staying fit and avoiding total isolation was to combine social and fitness activities.
"I cut out all other unnecessary activities but wouldn't give up my fitness routine, for better or worse," Stern said. "My friends outside of class were very aware I couldn't hang out at brunch or go out for drinks because I had to be on top of my game writing, so they'd suggest hikes so we could catch up and kill two birds with one stone."
In addition to that, she made many friends from Rockin Models and they personally hold each other accountable.
"I have a great group of girlfriends from Rockin Models and we text each other to make sure we are all showing up at class," she said.
Even during her most intense writing days, she still managed to make time to work out because ultimately she knew it actually helped her to become more productive.
"There would literally be days when the only other people I saw in real life or spoke to would be the greeters at the front desk of my gym or the barista at Starbucks," Stern said. "I think there was only one week on the very last round of my edits that I missed working out for the week. That was only because it was absolutely essential."
But what about staying fit when you are writing a novel about fitness? New Yorker Lucy Sykes took to the challenge. Before writing Fitness Junkie, she said her workout routine was, "Sticking my right hand in the air and shouting, taxi!"
As her protagonist went on a fitness journey, so did she, trying a variety of group classes, health foods and anything that could be labeled a "craze," including the Clay diet. During this process, Sykes fell hard for fitness.
She explained, "I am addicted to FlyBarre. Kara Liotta, the creative director and master instructor is the reigning FlyQueen and so inspiring. You really do take off and there are so many different versions of the class from Arms and Abs to SportBarre that it never gets boring. Bari is also so super fun that you forget what a killer workout you are doing. Jump disco dancing on a trampoline at 8am is my idea of Heaven."
One issue for Sykes as well as most working mothers is finding time for herself. While writing the book, she would have to get up at 6 am to work out and then take her kids to school. After that, she'd write for several hours every day.
While it isn't always easy to stay balanced, like Stern, Sykes found that making a fitness a priority and not being overly critical about what she couldn't do, really helped her get through the writing process.
"For me whatever deadline it is, focus and quiet is a must, so I get up a bit earlier and take power naps when I can," Sykes explained. "You work it out the best you can."
Working an isolating job like writing, whether you have a family or not, can be a challenge and while many of us won't get on board with hiking or eating clay, the takeaway from all of this is that no matter what pressure you are under, it's important to prioritize self-care and find the balance between those powerful bursts of cardio and power naps.