Why Pat Gilles, America's Most Inspiring Trainer, Turned Down Pro Sports to Help Others Achieve Their Goals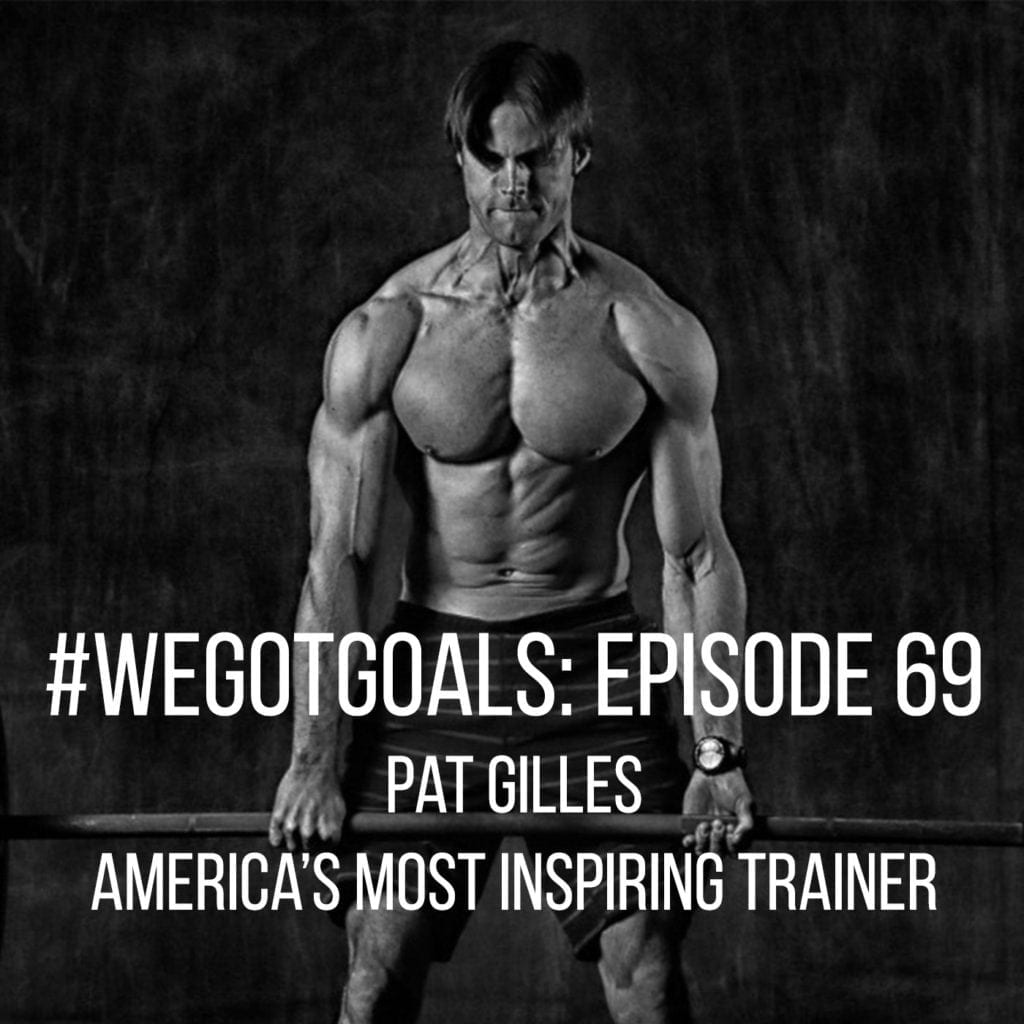 As little kids, most of us entertain the idea of becoming a pro athlete at one point or another. In 1996, for example, I was seven years old and totally convinced that I was going to become the next Brandi Chastain and spend my days on a soccer field, having abs and shooting penalty kicks.
So what if you had that opportunity — the chance to be a pro athlete and achieve a lifelong goal that's limited to a select percentage of the population — and you turned it down?
Even crazier, what if you had that opportunity in three different sports and you turned it down each time?
That's the choice trainer Pat Gilles was fortunate enough to face — and the reason he turned down professional careers in hockey, golf, and sailing led me to view goals from a different perspective.
"I didn't know at the time exactly which path would be better or not," admits Gilles, who won the title of America's Most Inspiring Trainer in 2017. "All I did was trust my gut. And I always say, I don't think there's a wrong decision — you just have to be willing to deal with those consequences."
Gilles shared with me the motivation behind saying no to those lucrative opportunities and the benefits that come with them: he knew that as a professional athlete, he'd be limited in the impact he could have on others. As a coach, meanwhile, he can personally affect as many people as he can get through the doors of his Madison, WI gym (Pat's Gym) and through his remote coaching business.
In the wake of his almost-pro career, Gilles has dedicated himself to spreading a love of health and fitness as far as he can reach. In return, America's most inspiring trainer feels motivated himself by his clients and the people he works with.
"On a daily basis, I'm working with all these individuals on different goals," Gilles explains. "They inspire me, to be honest. If they can do it, I can do it. I always say, I want to lead from the front… so every day, the athletes I work with are an inspiration to me."
But surprisingly, when we asked him about a big goal that he's accomplished in the past, winning America's Most Inspiring Trainer or having incredible success in three sports wasn't what Gilles brought up. Instead, he spoke thoughtfully about mental toughness and the steps he takes to develop that skill. One prime example: running Ironman Madison when he, a power athlete, HATED endurance sports — especially running.
"For the whole time, a year of training, I told myself I loved running. The minute I stopped doing Ironman and completed that goal, I no longer loved running, and I was more realistic with myself," Gilles laughs. "But it's kind of tricking the mind into something, and if you believe it enough and tell yourself enough, your body will follow that advice."
And if he were to fail? Well, another part of the mental toughness regime Gilles has developed is embracing failure (something we're all too familiar with on #WeGotGoals).
Says Gilles reasonably, "Failure is a good thing. Failure leads to better things, and we learn a lot from failure." His most memorable failure? Not making the Olympic team for sailing — a failure that ultimately taught him how to work harder, achieve more, and learn from that situation.
Hear more about Pat Gilles and his thoughts on failure, mental toughness, goal-setting, and what it was like winning America's Most Inspiring Trainer on this episode of #WeGotGoals, available anywhere you get your podcasts (like Spotify!). Don't forget to listen all the way through for a real-life goal getter (and if you want to be featured on the pod as a goal-getter, email Cindy and [email protected]). Feeling generous? Take five seconds and leave a rating and a review on iTunes so we can continue to reach listeners around the world.