What Every Fitness Instructor Wants You to Know
"I want to have a really good time, I want to act like I'm hanging out with my friends," explained Glenn Snellgrose (@barreflyguy), Chicago-based fitness instructor, from his car. As we were FaceTiming, Snellgrose was stationed outside of one of Chi-towns trendy restaurants, Tweet, because after you lead a sweaty class at Chi50studio, you must indulge in brunch!
In addition to "elevating the experience" of those at Chi50studio, Snellgrose also brings his energy and expertise to Flywheel Sports (both Fly barre and Flywheel) and, lucky for me and for readers everywhere, the SweatWorking app. It was on a rainy day last spring, after long hours of teaching in my high school classroom, that I found myself on the floor of my gym in China — along with my friend Alli — trying to hold in hysterics when we pushed play on Snellgrose's workout called "Butts and Guts."  Snellgrose knows how to make a booty burn, there are not buts about it.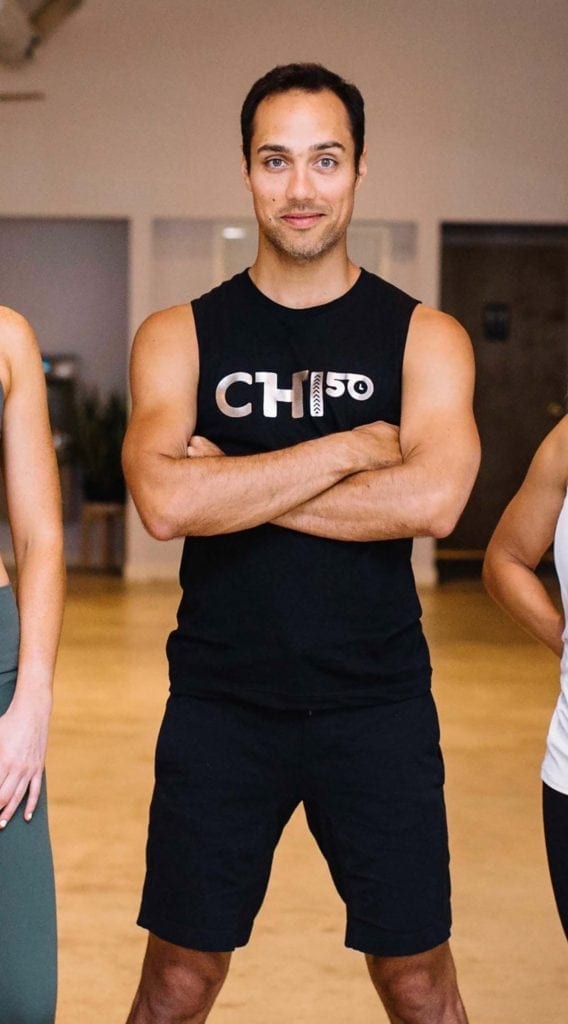 On this summer day, as I sat at the dinner table at my parents' home in Minnesota, Snellgrose and I were carrying on a dynamic conversation about what fitness class attendees should know before walking in to their first class, or even their seventh class, at a studio. Previous to our conversation, I had thought myself as well-versed in kicking it at fitness classes as Julia Child was skilled in the kitchen. (Okay, I write slightly hyperbolically.) I did find myself blushing a couple of times throughout our chat as I found that I have been guilty of committing some fitness class faux pas.
We can all be conscientious attendees at our favorite boutique and mainstream gyms. Look and act like an expert — whether you're a novice or a veteran — with these tips from this savvy trainer.  
Leave your nerves at the door
Your instructor is there to help you succeed. "We're going to use all the tools we have to help you," Snellgrose stresses. His warm and welcoming smile is one of the tools I imagine helps first put new students at ease. He continues by explaining that beyond holding that plank or cranking out bicep curls, he wants to see his students grow over time. Growth in any arena entails some ups and downs; Snellgrose never wants to see someone beat themselves up about a class.
In his experience, Snellgrose has also found that people may feel anxious about a small class. This is actually an opportunity you should seize! Snellgrose's words pick up speed as he rushes on. "I get excited about a small class … I get a chance to really connect with two people … and I can design that class just for those students." A personal training class for the price of a group class, friends? Just do it!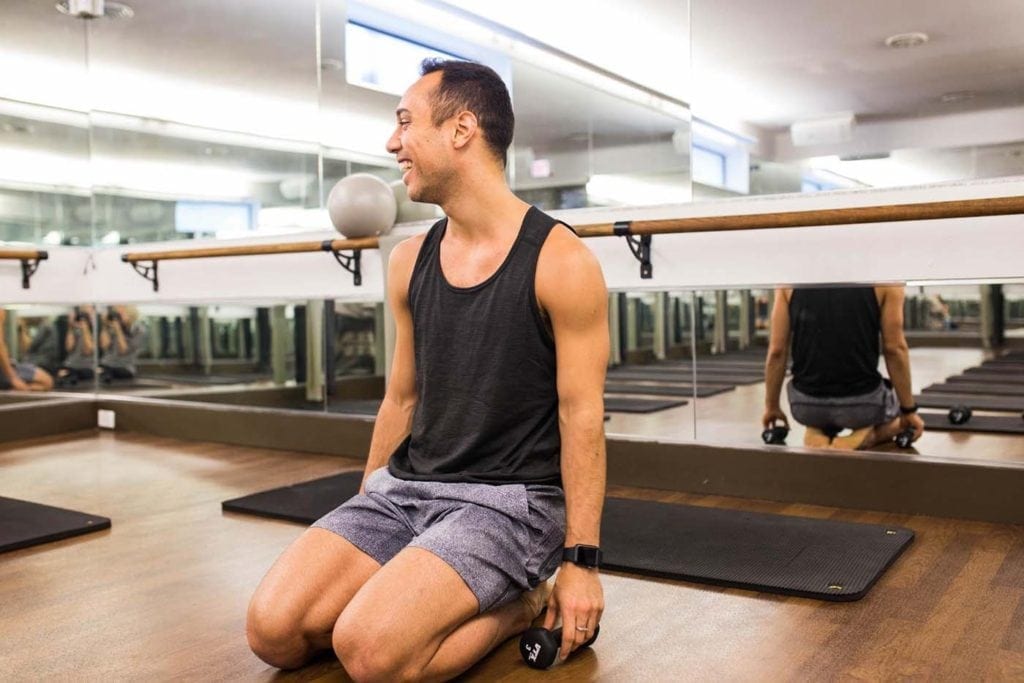 Arrive a bit early to class
How do you set yourself up for success from the get go? Arrive about 10 minutes before class begins. This allows you to survey your surroundings and use the clues or signs the instructor has set up to get a sense of what class will entail for the day. This also allows you some moments to start to shed whatever morning or afternoon work weight that might be bearing on your shoulders, and get your game face on.
As reality has it, some days we do run late. If this is the case, Snellgrose explains that instructors appreciate a quick call. This also allows the instructor the opportunity to set up your equipment for you, so that if you are running in a bit breathlessly, you at least have a spot that is ready to go.
Raise your voice
"If you want more or less, tell us!" Snellgrose emphasizes. Just like teachers walk in to their classrooms with a lesson plan each day, these plans, and those of a fitness instructor, are subject to change. Instructors want to know if you have an injury, if you have just had a baby, or if you are feeling extra tough when you walk into class. Snellgrose explains that his students do not have to feel self-conscious about talking with the instructor; he disguises accommodations by helping all participants see that how he is leading the class is best for everyone.  
If you are recovering from an injury, remind the instructor the first five or six times you see him or her. "I don't forget a face, but I need reminders. You're paying for the class, I want to give you the best experience."
Want to go rogue? There's a specific place for that
If you have found yourself making adjustments in a class to cater to your body's needs, good for you! We are paying for our classes, and listening to our bodies is important. If you are changing up the instructor's routine in the front of class, though, you may be cueing other newer students to do the same. So, you do you, but do it in the back of the class.
At the heart of all of Snellgrose's tidbits on how to have a top notch fitness experience is his personal motto: Have fun and get sh*t done!