6 Tips for Getting Your Personal Training Business Started
You're freshly certified and ready to hit the ground running (literally) with your personal training business. But just where exactly do you start?
It's no easy feat to begin an independent fitness career. Besides the requisite exam and CPR/AED training, launching a personal training business requires perseverance and an entrepreneurial spirit. Here are six tips for getting yours off the ground.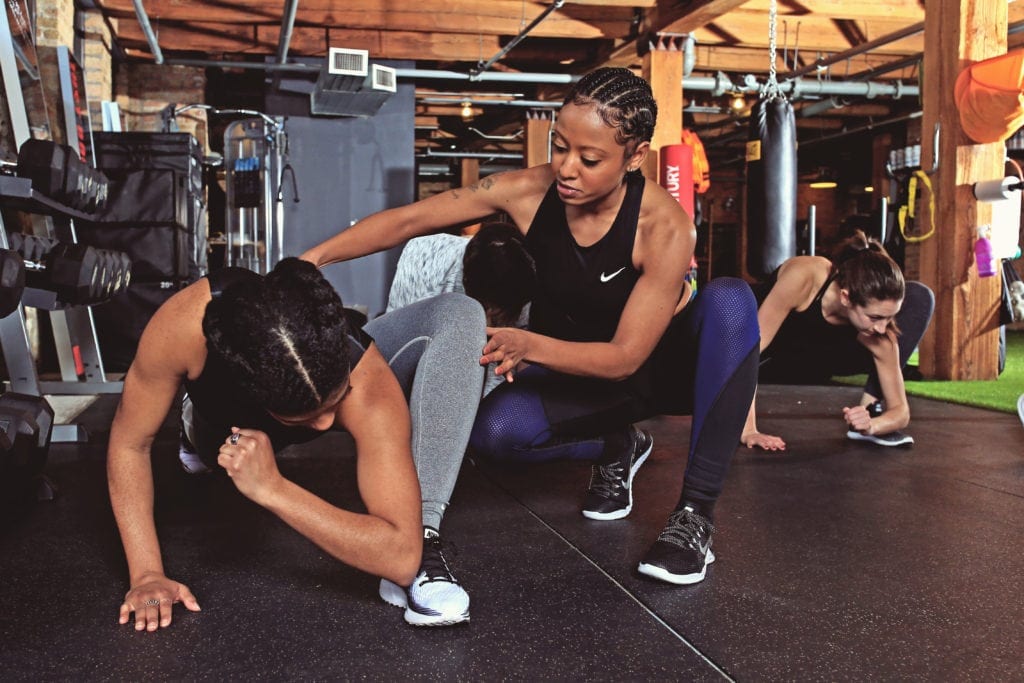 Create a website.
You don't need a coding or design background to set up a website; services like Wix and Squarespace make the process a piece of cake. Once it's set up, you can think of your website as an electronic resume. Besides your contact info, list your services, specializations, and any additional certifications you possess. To add a humanizing touch, include a mission statement or brief personal background describing what motivated you to pursue fitness in the first place.
Also consider investing time and effort in a blog, although this is certainly not mandatory. As fitness expert and author Matt Weik notes, "This will not only build your website SEO to help improve traffic (which will gain more eyeballs to your business), but it will also establish your value in a saturated market."
Leverage your network and social media.
You don't have to be an Instagram model to promote your personal training services. Nor do you have to limit your social media efforts to Instagram—posting a Facebook status announcing your services can do wonders for spreading the word.
Perhaps very few friends of yours have serious fitness goals; however, knowing that you're a certified fitness professional, they may connect you with their own contacts. For an added boost, consider incorporating a referral bonus into your programming, e.g., one free session for every friend referred.
Partner with a local nutritionist.
When it comes to nutrition, your scope of practice as a certified personal trainer varies state by state. However, clients may look to you for more nuanced meal planning tips and diet advice, leaving you in a tricky ethical bind. As such, it's worth finding a nutritionist or registered dietician in your community to direct clients to.
Partnering with a nutritionist creates a win-win relationship, giving both sides the opportunity to refer and recommend new clients. That is, when clients ask for more detailed nutrition advice, you can direct them appropriately—and they, in turn, can refer their clients to you.
Invest in a training software.
There's a variety of software out there designed for managing the needs of your fitness business, including GoStatz and TrainHeroic. Besides making client scheduling and paperwork more efficient, these programs enhance your professionalism. Some may even help make the billing/invoicing process smoother, with options for clients to use credit cards and make recurring payments.
Get liability insurance and use a waiver form.
Running an independent personal training business means you won't have the benefit of insurance coverage by a gym employer. To protect against potential liability issues, look for and invest in a comprehensive package that includes both general and professional liability insurance.
In addition, don't forget to use a liability waiver when discussing with clients the risks and benefits associated with training. "Hiccups can happen at anytime and any place," health coach Kenya Moses cautions. "Being insured not only provides potential clients with ease, but it shows that you are a professional with not just your interests in mind."
Give your clients 110%.
Don't slack off when it comes to serving your clients. Be attentive and empathize with their concerns and frustrations. While good trainers make the most of every client session, great trainers extend their service beyond the gym.
For instance, Texas-based trainer Kathryn Alexander says, "If you come across an article or tutorial that will help a client, send it to them with a quick note. If you are shocked they haven't found a certain spice that's a staple in your cooking routine, bring them a jar."
These small but meaningful gestures build rapport with your clients while also demonstrating your commitment to their fitness goals. In the long run, this will not only help you cultivate authentic relationships with your clients but also make a greater impact on their well-being.