From Fitness Fanatic to Personal Trainer: A Look Into NASM Certification
(Disclaimer: Team aSweatLife received a discounted certification rate to participate as a group in the NASM Personal Trainer Certification. As always, we only write about the places, things and experiences we love.)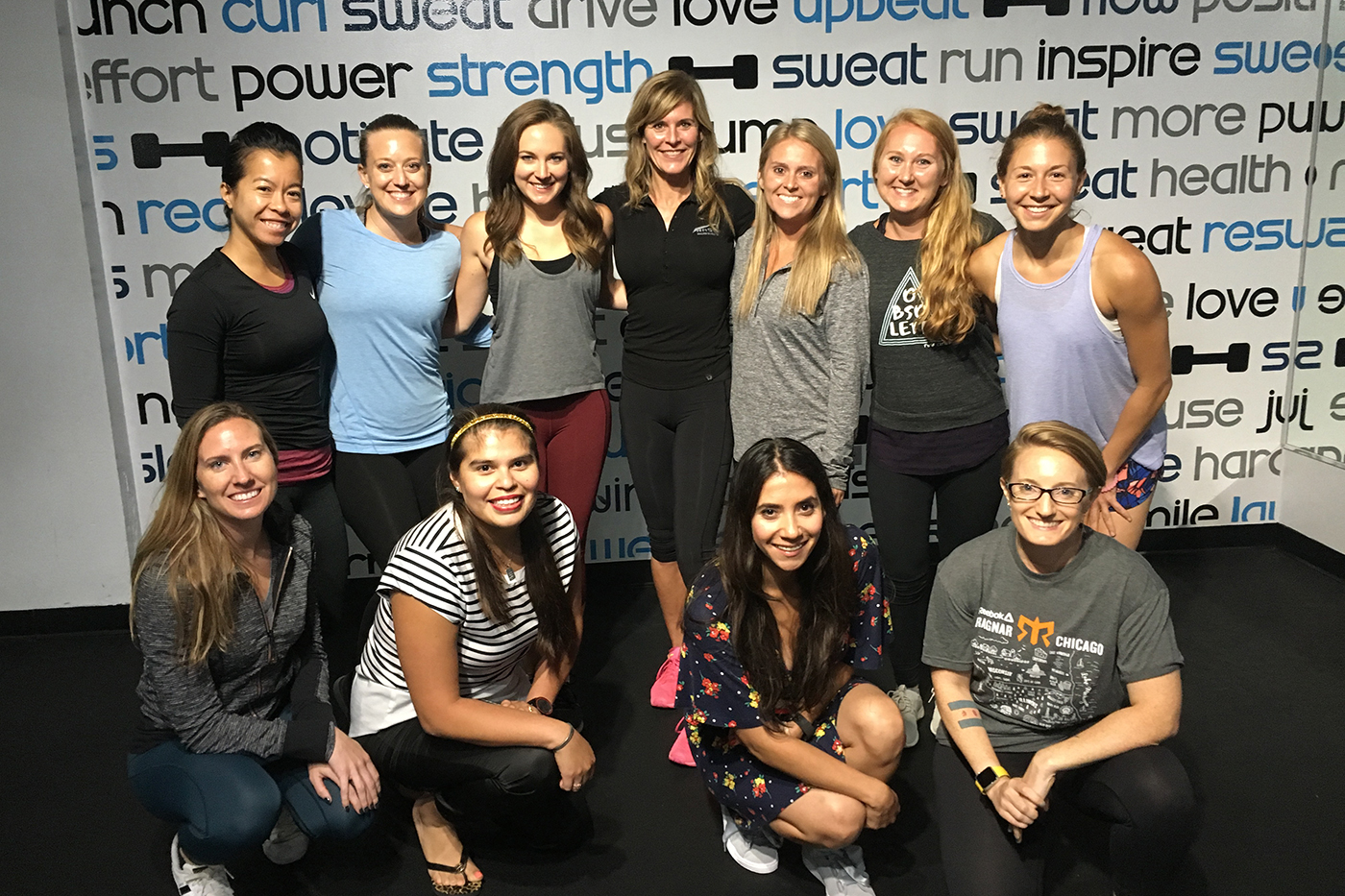 Five months ago, 21 Team aSweatLife Ambassadors and writers made a huge commitment. They chose to dedicate themselves to the hard work of gaining their NASM personal training certification. None of us realized the commitment that qualifying for this highly accredited certification would take.
Although the reasons for pursuing a personal training certification varied, the incentive to commit when there was a group keeping everyone accountable made the puzzle pieces click into place for so many members of Team aSweatLife.
The element of a team (or as we like to say, the idea that everything is better with friends) got us all the way from Module 1 to Module 16 of the online guided study program. And as one cohesive unit, everyone who completed the NASM certification took away key learnings over the 16-week course.
Prepare to learn a lot about yourself from this experience.
The fundamentals of training require one to assess and correct a client using an understanding of which muscles should be working. This understanding is integral to the NASM program.
"I am much more aware of my own standing in the gym," Skye Barella said. "Now when I am working out I look to see if I am compensating or if my form is incorrect. If it is, I try to think about the reasoning behind it and how I can fix the problem."
Gaining a deeper understanding of human movement was a major stand-out among all participants.
"I thought I knew a lot about the way our muscles work to produce movement before, but as I read more and more in the NASM program it was amazing how my [own] workouts changed," Stormie Barella said. "I now have a deeper understanding of the way the body works, the functions of muscles, nutrition and and [the potential] pitfalls in a training program."
Sarah de Jong mentioned the importance of rest in her own workouts as a huge takeaway she gathered from her experience. "I never realized how crucial rest periods were to an exercise program. They matter!"
The biggest learning about personal fitness routines? There is a difference between hard programming for the sake of being difficult and smart programming that brings about change in a safe, effective manner.
The takeaway: Learning this lesson is something you'll carry with you from your own workouts to how you'll help others shape a fitness routine too.
Seek the support of a group to make the work feel less daunting.
When Team aSweatLife signed up to study week after week with a guided course that NASM provided, they knew it would be a time commitment, but they didn't know just how great that commitment would be. The realization took time to adjust to, but it ultimately gave the group more respect for trainers in the industry and made everyone work harder to succeed.
And when the workload became overwhelming, having the group to lean on made a big difference.
"It was really great going through the process knowing people were also struggling time-wise," Tahnee Lacey said. "It always makes you feel less alone! It's also been exciting to see those among us who have already taken the test and received certification. It's such a supportive environment that you feel their joy."
Whether they leaned on each other for help with a specific chapter or looked to each other for inspiration that accomplishing a goal like this is possible amidst being so busy, having a support group was crucial to each individual's success with the program.
The takeaway: Find a support network of like-minded individuals going through a similar process. Lean on them, offer your help and don't be afraid to ask questions throughout the journey.
There's no substitute for hitting the books.
As any of the members of this team will attest to, the hardest part of any guided study program is staying on track. The structure of the NASM course broke the information down into manageable modules, but it still required time management.
The team learned a few study tips along the way to tackle this at-home training program. First, dedicate at least one night a week to studying and doing the recommended assignments. If you have additional time throughout the week, use it to study the musculature in the body and familiarize yourself with the anatomy terms – which you need to know across every chapter of the book.
"The process can seem overwhelming," Kelly Snyder said. "Keep up with the guided study as best you can, but don't get stressed if you get behind. You have plenty of time to catch up."
The takeaway: Instead of looking at the program as one huge task, break it up into smaller, incremental sections and tackle it week-by-week.
Practice the applicable, hands-on concepts as much as you can.
It only makes sense that the most productive study session for a personal training exam was the time spent practicing movement screenings at the live final exam preparation workshop versus over the computer.
"It was great to get to talk concepts out loud and literally stand up and feel the muscles we are learning about," Stormie said.
Practicing among friends and study group participants ultimately gave many of the members on the team the confidence they needed to say aloud that they wanted to help other people achieve their fitness goals. Since then, they've been voicing excitement over the goal loud and clear.
The takeaway: Even if you don't have a schedule live workshop on the books, practice, practice, practice. Drive the concepts you read on a page home by putting them into real-life context.
Although a huge undertaking by itself, this is just the beginning of the journey.
For many, opening the door to personal training showed just how many opportunities still lie ahead.
"It makes me want to learn more," Kelly said. "This process makes me want to learn more about biomechanics, human movement and body function. There is so much more to learn from here."
While some members of the group want to use the skills they developed to stay smart in their own workouts, others hope to create a new career out of this new track they've carved out for themselves. Some want to merge their current careers with their new skills as credible, certified trainers. Whatever the path, these 21 people accomplished a huge goal that will help them elevate the standard of smart, effective exercise everywhere they go.
The takeaway: If you're interested in becoming more knowledgeable about healthy, effective exercise, you'll gain a lot from a personal training course, whether or not you want to teach. You might even find a niche area of expertise you're passionate about and want to dive even deeper.