New Fitness Opportunities Come to Lincoln Park Zoo This Summer
Boot camp and running and yoga, oh my! In addition to the wonderful animal exhibits that can be enjoyed at Lincoln Park Zoo, this summer, patrons can also find a variety of fitness classes. Lincoln Park Zoo has partnered with LulaFit, a concierge health and wellness company, to give its visitors the opportunity to take running and conditioning, yoga, meditation, and interval circuit training classes.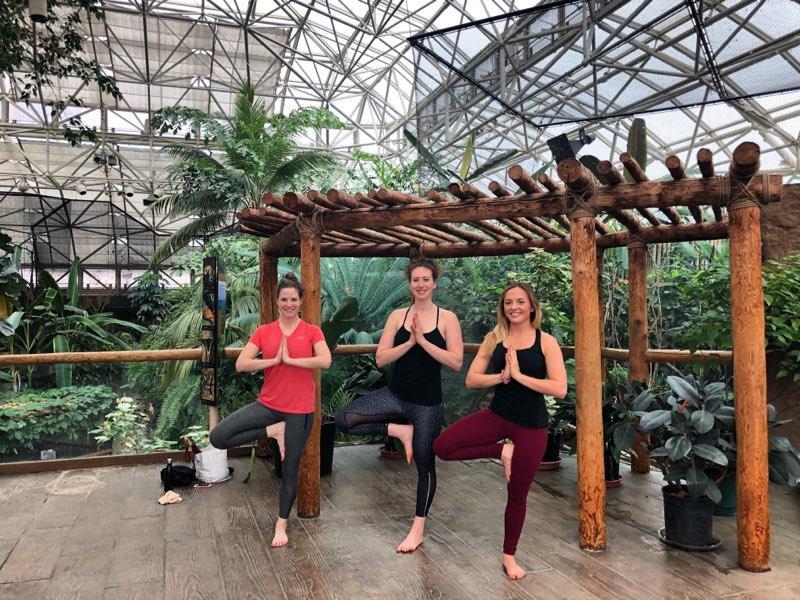 "Lincoln Park Zoo is dedicated to connecting people with nature, so Fitness at the Zoo is a perfect and organic way for guests to engage with both our outdoor and indoor spaces," explained Stacey Hall, Sr Manager of Events.
LulaFit will be running classes every morning as well as Monday, Tuesday, and Wednesday evenings. "We're thrilled to partner with LulaFit to expand our fitness offerings beyond yoga," Hall began. "By adding meditation, running, conditioning, and interval circuit training, we aspire to reach new audiences and welcome all experience levels."
Running enthusiasts and beginners alike can partake in the Running and Conditioning Training class on Saturday and Sunday mornings. Participants can expect scenic runs around the zoo and surrounding park area while stopping for quick bursts of conditioning exercises.
Guests looking for a little less running can still get a high-intensity workout in the Interval Circuit Training class that incorporates circuits of cardio and strength exercises for a fun and challenging total body workout.
Guests who are really looking to slow down and connect with nature on a deeper level can partake in one of the three yoga formats: Happy Bodies Yoga, Power Vinyasa Yoga, and Happy Minds. Happy Bodies is the more gentle version offered, while Power Vinyasa Yoga picks up the pace a bit. Happy Minds is a blend of Happy Bodies Yoga with an added meditation practice.
And moms and dads, don't sweat over finding a babysitter as there is also a Parent and Toddler Yoga option that goes through fun animal yoga poses and adds in other engaging activities such as singing, reading, and more.
The best part? One hundred percent of the $20 advanced online registration fee goes completely to Lincoln Park Zoo! "Proceeds from the fitness series help to keep Lincoln Park Zoo free and open to all and help advance the highest quality of animal care, education, science and conservation," Hall explained. "It's a win-win in every way!"
Kirsten Goetz, a Chicago resident, began taking the program's yoga classes in May, and she will definitely be a returning customer. "Seeing the animals in the morning while practicing yoga has been one of the greatest experiences ever in Chicago," Goetz said. "Listening to the monkeys and parrots along with music and yoga was truly unique."
Guests looking for a little more than just a drop in class can check out the program's 5-pack, 10-pack, 20-pack, and unlimited class pack offerings. And every package purchased is one that guests can feel good about. "I  feel great giving to Chicago's free zoo with my fitness program," Goetz explained. "I love the zoo. It is in my neighborhood and a real gem. I try to support it often."
Click here to learn more and sign up!