LulaFit Redefines Concierge Fitness, Incorporates Your Whole Health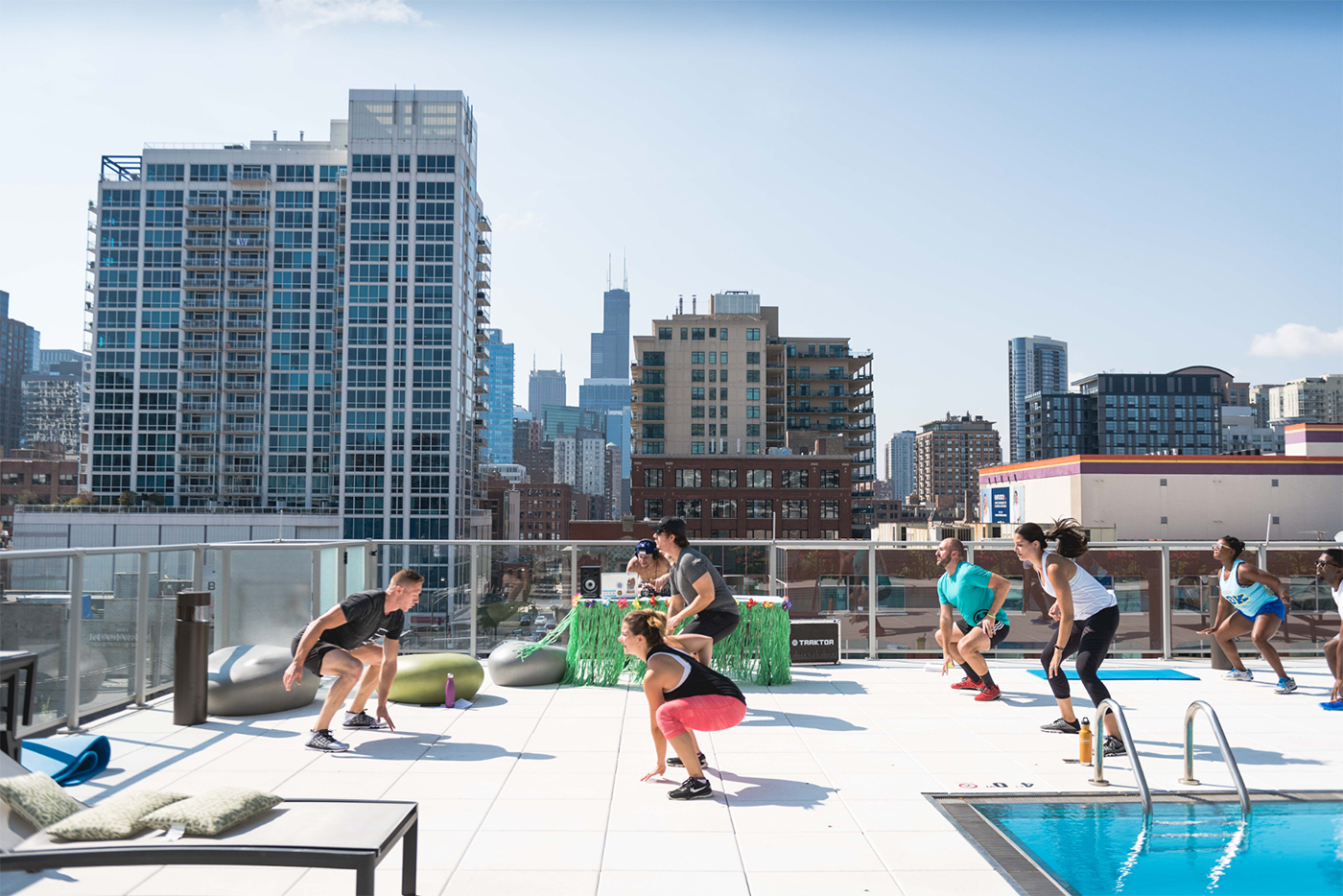 "I just can't fit it into my schedule." "I work too much." "My gym doesn't accommodate my hours of free time." "My schedule is so unpredictable, it's hard for me to find a fitness routine."
In a day and age when we can officially consider 40-hour workweeks to be an endangered species, not being able to fit in workouts can be a problem. When the subject of getting a workout in is broached, these excuses – while all valid – are all too common for so many of us.
Enter LulaFit, a health and wellness consulting company that strives to meet your needs on your schedule.
Colleen Werner, founder of LulaFit, began as a dance major in college. Through her love of dance, she found herself interested in the way the human body moves. So, she began to study kinesiology. After graduation, she became a professional dancer in Chicago and launched a blog. The blog led her into people's homes and offices to offer personal fitness services. Since that time, Werner has built a team and grown the types of concierge services LulaFit offers to extend into every area of health and wellness in your life.
From personal fitness to community events
LulaFit puts on many events each year in corporate and residential settings. This summer, they hosted a rooftop series in which they put on workouts and post-workout parties on the rooftops of residential high-rise buildings.
In this setting, Werner explained that their goal is to attract residents as well as work with the mission and vision of each specific property and find how LulaFit can add value to it through health and wellness services. LulaFit's wide array of health and wellness services, such as massage therapies, essential oil seminars and cooking classes offer an element of personality and differentiation to large residential buildings that might otherwise seem like similar communities.
Taking wellness into the workplace
LulaFit is now doing many events in the corporate world as well. In this setting, "We will do a whiteboard session with the decision-makers or HR and determine what is the current state of their employees and determine how we can use wellness to optimize the human performance," Werner explained.
Corporate events can include group fitness classes, meditation lounges, even brain games seminars. "We really want to figure out what is going to benefit this group the most," Werner said. "We genuinely care about our clients, whether it's a massive corporation or just one person." As a whole, the company is value-driven with a client-first mentality, and the business model embodies that.
Maintaining a deeply personal connection
Individual clients who have lost touch with fitness can greatly benefit from LulaFit's services as they will receive a team to help them to figure out what they need, when they can fit it in their schedule and overall, where and when to start.
If you would like to start with LulaFit, you can expect to begin with a 30-minute phone call with your personal LulaFit consultant who will get to know you, your schedule and your goals. From there, your consultant will create a customized plan that fits into your schedule along with the right team (made up of trainers, massage therapists and/or dietitians) that will be the best match for you. After that, you will receive a complimentary session and your package will be built at its conclusion.
Why reach out to LulaFit, you might ask? Werner will answer, "Because you need someone to take care of you." At some point in time, many of us will lose our drive, and before long, an entire fitness regimen can fall through the cracks. In these times, LulaFit has a team ready to help motivate you and cater to you so that a fitness regimen can once again fit seamlessly into your weekly routine.
"We're really an experience company, and the customer experience is the most important thing for us," Werner said.
To find out more or to get started with LulaFit, go to LulaFit.com or email a consultant at [email protected].