What This Former World Ironman Record-Holder Can Teach You about Trying a Tri—and Being a Champion
The snow's finally stopped here in Chicago (we think) and as spring unfolds, you're starting to crave a new fitness challenge. This just might be the year that your bike truly comes out of hibernation, you quit drooling over Insta posts of the Chicago Lakefront Trail, and finally get out there to train for your first triathlon.
If you're looking for a little help (not to mention some inspo) along the way, look no further than four-time Ironman World Champion Chrissie Wellington.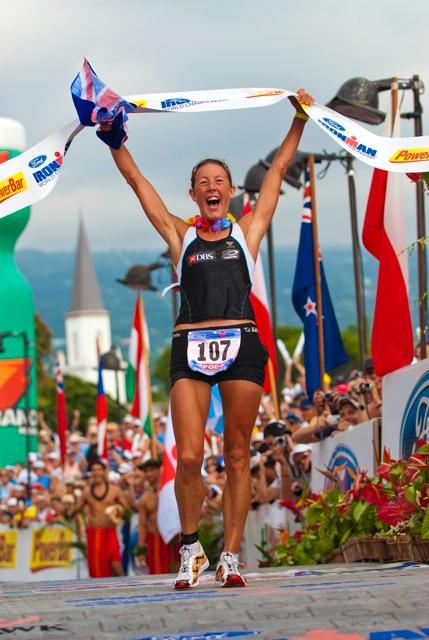 Wellington was in her mid-20s and working a full-time government job when she did her first triathlon, in 2004. Quite swiftly, she realized she had a talent for the sport. In 2007 she went pro—and that very same year, surprised even herself by taking first at the World Ironman Championships in Kona.
The beaming athlete (her Twitter handle? @Chrissiesmiles) won again in 2008; 2009, when she set the course record; and 2011. Now retired from competing, Wellington has dedicated herself to encouraging others to move more. She's Global Head of Health and Wellbeing for a non-profit called parkrun that organizes free, weekly 5K runs worldwide, and she also works to promote opportunities for women and girls in sports.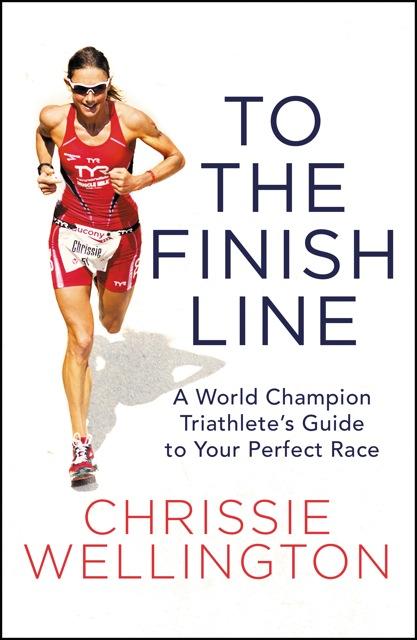 As if she weren't busy enough, Wellington has also written a new book—To the Finish Line: A World Champion Triathlete's Guide to Your Perfect Race—chock-full of detailed tips for making your first, or fortieth, tri go swimmingly. Recently, she offered a few of her top tips for aspiring athletes to aSweatLife.
Take the first step.
Beginning—or returning to—one sport, let alone three, can feel overwhelming. Wellington recommends doing whatever it takes, however small, to kick things off well.
Remember, even pros like Wellington were once newbs. Don't be ashamed to begin where you are and improve slowly. If all you can do is run to the end of your street, do that, then walk the rest of the way down the block, and repeat. Next time, run a little bit longer and walk a little less. "Small steps equate to huge gains," she says.
Eventually, you'll surprise yourself with how much you're able to improve. "It's not always easy to start something new, but when you succeed—and you WILL succeed— the achievement is all the more gratifying," she says.
Like the rest of us, Wellington believes everything's better with friends. If you don't have any wiling to target the same goal, sign up for a team, training group, or club. Not only can they provide some helpful coaching support, you just might find yourself with a whole new social circle that supports your athletic endeavors.
Connect to your "why."
Before you even search for a training plan or buy a new pair of running shoes, take a moment to clarify your underlying motivations. For instance, you might want to feel healthier or stronger, meet new people, honor a loved one's memory, or raise money for charity.
There's no right or wrong reason to pursue a big goal, just be honest about what truly moves you. Once you figure it out, make that—and your goal—public. Write them on a whiteboard at home or work, post them on social media, tell your friends. The more you display them, the more real they'll seem—and the more accountability you have to making them happen, Wellington points out.
Choose your race wisely.
Chicago's hometown tri—the Chicago Triathlon, Aug. 25 and 26 this year—makes a great first effort. And, there are good reasons to race in your own backyard, especially the first time. "You can stay at home in your own bed the night before—this can give you peace of mind and also save money on accommodation and travel," Wellington says. Plus, you can train on the course beforehand, and count on friends and family members to be there as a cheering squad.
Chicago offers three distances: supersprint (.23-mile swim, 6.2-mile bike, 1.5-mile run), sprint (.47-mile swim, 15-mile bike, 3.1-mile run) and international (.93 mile swim, 24.8-mile bike, 6.2-mile run). Any of these are appropriate for a first-timer.
Make training work for you.
Once you've selected a race, pick a preparation plan that fits into your life. Consider factors like your goals, your strengths and weaknesses, and how many days per week you have to train. The Chicago Triathlon offers training-plan templates, and local groups like Live Grit and Chicago Endurance Sports have proven programs.
From there, do whatever you can to minimize the stress and obstacles that stand between you and success, Wellington recommends. Scout out a gym with a pool that's in your 'hood and has a reasonable membership fee. Leave your running shoes right by the door and your clothes in one spot, so you can't blame a missed workout on missing gear.
Of course, if you do skip a day or something else goes wrong, don't beat yourself up. "Things can't go perfectly all the time, and we learn so much from times when things don't go well," Wellington says. "It's also good to read books or watch videos about people who have achieved great things in sport, and the challenges they have overcome to achieve their goals."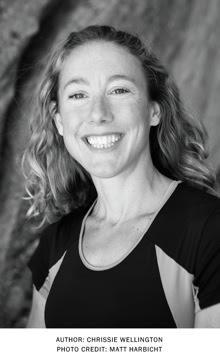 Let go of your fears.
Wellington understands if you're nervous—she felt the same way before her first race, and again when she left her job to turn pro. But if she'd let that anxiety stop her, she never would've known what she could accomplish.
"I would never want to look back and think 'what if,'" she says. "I believe the biggest failure of all in life is the failure to try. So, I encourage everyone to acknowledge those fears and then try to defy them, because it's only by stepping out of our comfort zone or into the unknown that we can seize life's opportunities and live it to the full."
Keep building your mental muscle.
Continuing to prepare your mind is just as important as training your body, Wellington believes. She does this by training hard and reflecting on her past accomplishments. "You carry with you, deep inside, the knowledge that you have faced your fears and conquered challenges, and with that brings confidence, peace of mind, and self-belief that you can meet whatever challenges may face you in the future, during training, racing, and otherwise."
When the going gets tough—and even a four-time World Champion says there's always a point in an Ironman race at which she wants to quit—she sings songs, counts her steps, and looks down at her wristband or water bottle, where she's written her mantra: "Never Ever Give Up and Smile."
"I think mental toughness can also come from others and especially being surrounded by positive, encouraging people that bring out the best in you," she says. "If I have a mental wobble, I know that my biggest strength comes from admitting that, and asking people around me for help."
Become a champion.
While Wellington had an unexpected rise to world domination, not all of us are destined to set world records and ascend podiums. Still, she says, we can all make the decision to live as champions.
"This means following your passion, facing fears and stepping out of your comfort zone, not being derailed by adversity, being willing to lean on others for help, calmness under pressure, a determination to better yourself and to also use your platform to inspire, support and encourage others to also follow their dreams," she says.
"Most importantly, we need to demonstrate these traits each and every day, rather than simply on race day. That's what being a true champion really means."