The Best Fitness Subscription Boxes
(Disclaimer: Yoga Club provided a box and apparel for this writer to trial.  As always, we only talk about the things, brands and experiences we are passionate about and all opinions are our own.)
Subscription boxes are a great way not only to get yourself some monthly or quarterly treats in the mail, but also to learn about and try new products. They are especially fun if you like surprises. But one surprise no one likes a box full of items you either won't use or will reluctantly re-gift. While there are many fitness and wellness boxes available, not all are created equally.
Here are six fitness subscription boxes that feature products you will love! And hey, who knows? You might even want to subscribe to more than one.
Fab Fit Fun
Fab Fit Fun was one of the first popular subscription boxes. For $50 a quarter or $180 annually, often with discounts for new subscribers, you get $225 worth of products. While not strictly fitness, this box is packed with a really nice variety of lifestyle, fashion and full-size beauty goodies.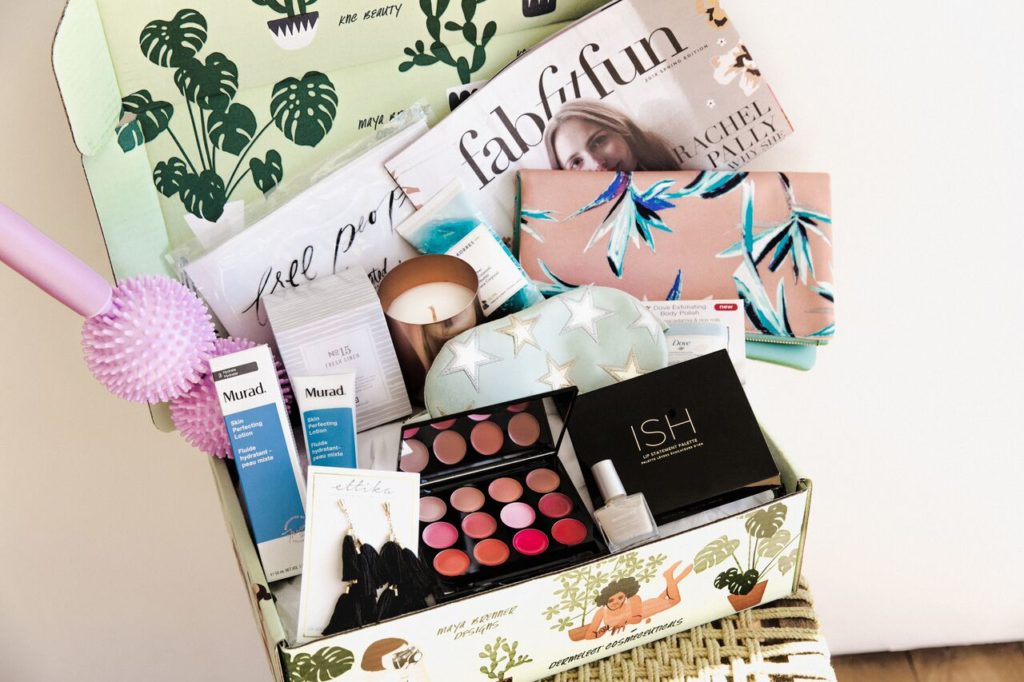 There are even options to customize your box. For example, a recent box allowed new subscribers to choose between a Rachel Pally clutch or a tote. Members can also choose to add-on items from previous boxes at a discount before their current box ships.
While you won't find supplements, you will find lots of fun fitness products. Previous items have included African Botanics Revitalizing Therapy Gel, a choice of statement gym bags from Private Party, a BKR water bottle, a small fitness ball, a jump rope, a Physique57 massage roller, Toe Sox, and Friends Earbuds.
Yoga Club
Yoga Club is an activewear subscription box that isn't just for yogis. For $79 (monthly) or $89 (quarterly), a stylist chooses an outfit for you based on your preferences. When you think about it, that's often less than the cost of one pair of leggings and each box comes with three pieces. I think this is a great investment because even if you workout just a few days a week, you probably aren't replacing your gym clothes often enough. There's nothing more distracting than pulling up your leggings when you should be doing pull-ups.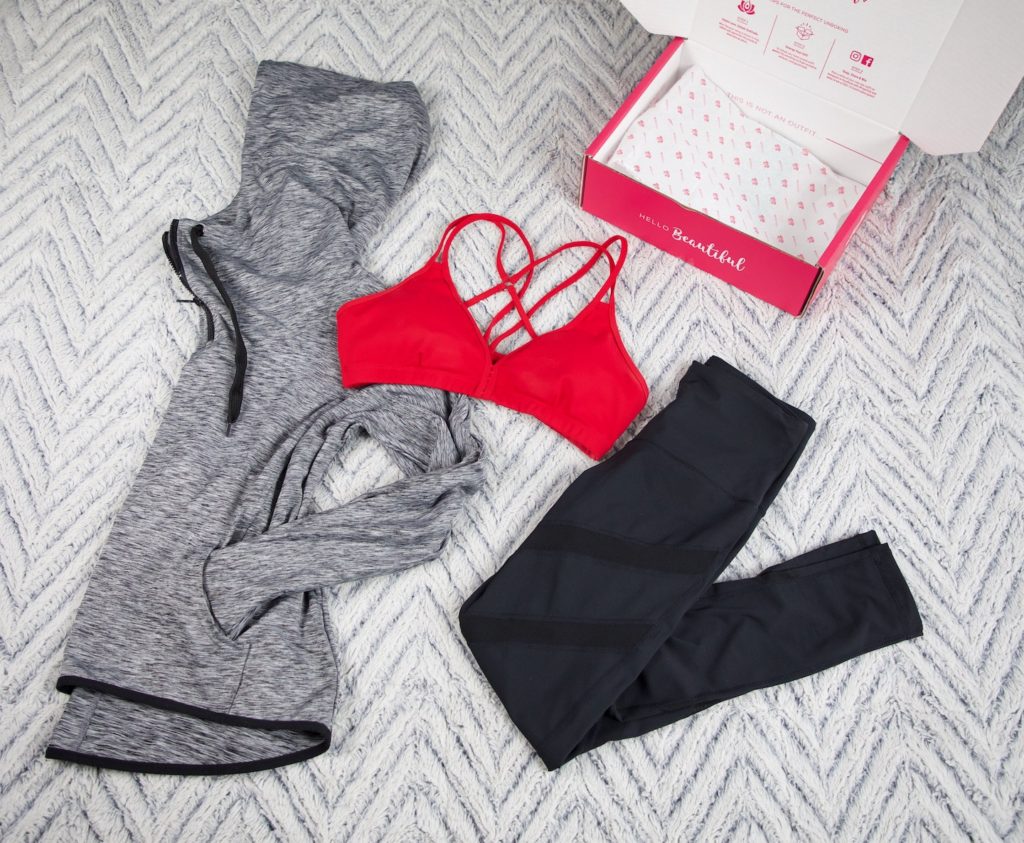 While your outfit is a surprise, the brand will probably be one you are familiar with. Manduka, Onzie, Columbia, and Free People are just some of the brands on Yoga Club's roster.
Full disclosure—I was personally gifted a box, so I could try it out for myself. I was genuinely surprised at how much I really liked my outfit and how well it fit.
The RunnerBox
Contrary to what the name suggests, the RunnerBox is not just for runners. You can choose from boxes specifically curated for cyclists and triathletes as well. Each box contains a combination of nutritional products and snacks as well as accessories. Some items featured in previous boxes are Redd Mint Chocolate Bar, Lifeway Balance Gut health products, Simple Squares Ginger Bar, Hyland Leg Cramp supplement, Chamois Butt'r GoStik, Crazy Richards PB Burst Performance Peanut Butter, and Win Detergent. For $20 every second month, it's a great way to sample new snacks and supplements that may eventually become your go-tos.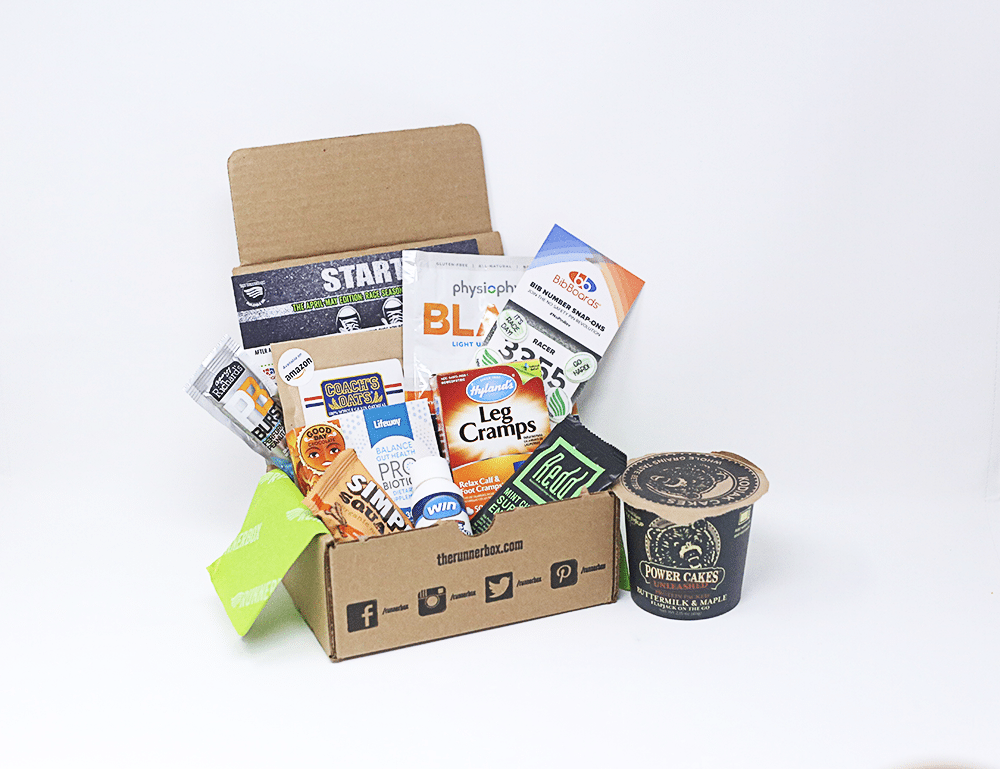 MizzFit
MizzFit is a quarterly box created by fitness influencer Bianca Jade. For $50, you get fitness, health, beauty, and fashion products, many of which are full size. Everything is hand chosen by Bianca herself. Previous boxes have included Single-Serve Dr. Kellyann's Collagen Shake To-Go Packs in Vanilla Almond, Nutrafol Hair Health Supplements, Amika: The Wizard Hair Primer, Teleties Hair Ties, Cocoroons Minis in Brownie, a spiral slicer, and Valslides. If you aren't sure if this box is for you, Bianca often drops hints about what's in it on her social media accounts.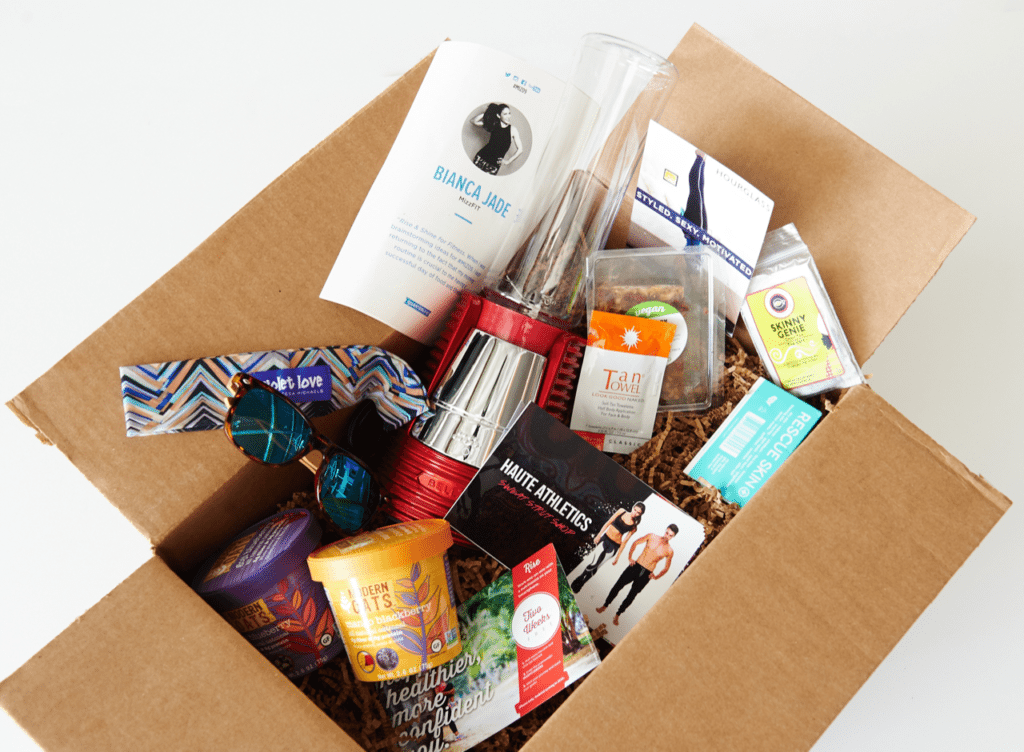 Yogi Surprise
Re-launching on May 1st, Yogi Surprise offers two boxes for people who are very dedicated to their practice. The Yoga Box costs $44.95 per month and is themed with products including essential oils, natural skincare and body care products, candles, crystals, books and handmade journals as well as yoga accessories.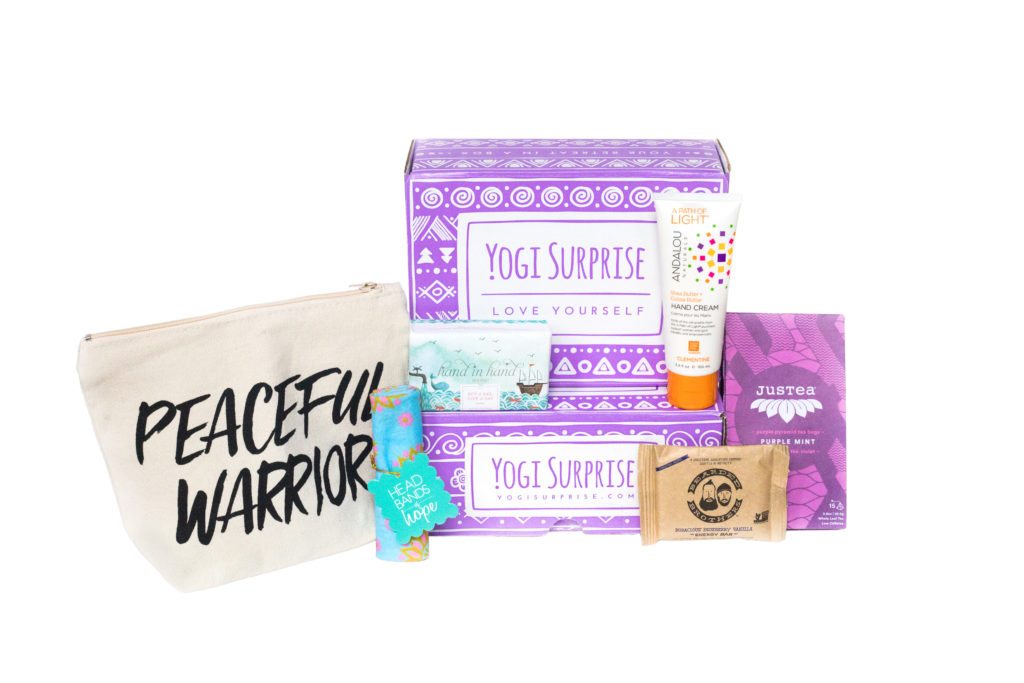 The Jewelry Box is priced at $24.99 per month. Previous products have included handcrafted mala bead necklaces and diffuser jewelry. It's worth noting that either one of these boxes makes the perfect gift for that friend who has way too much Zen.
I Care Crate
The I Care Crate is a little box of monthly happy for just $39.90. Created by a mental health counselor, it is designed to help you become more confident in your skin. Every box contains two to three mindfulness self-care activities and two to four self-care relaxation products from smaller brands. There are also additional tools members can access online including playlists of relaxing music, exclusive self-care coaching videos, tutorials, and support from your online private Care Crew.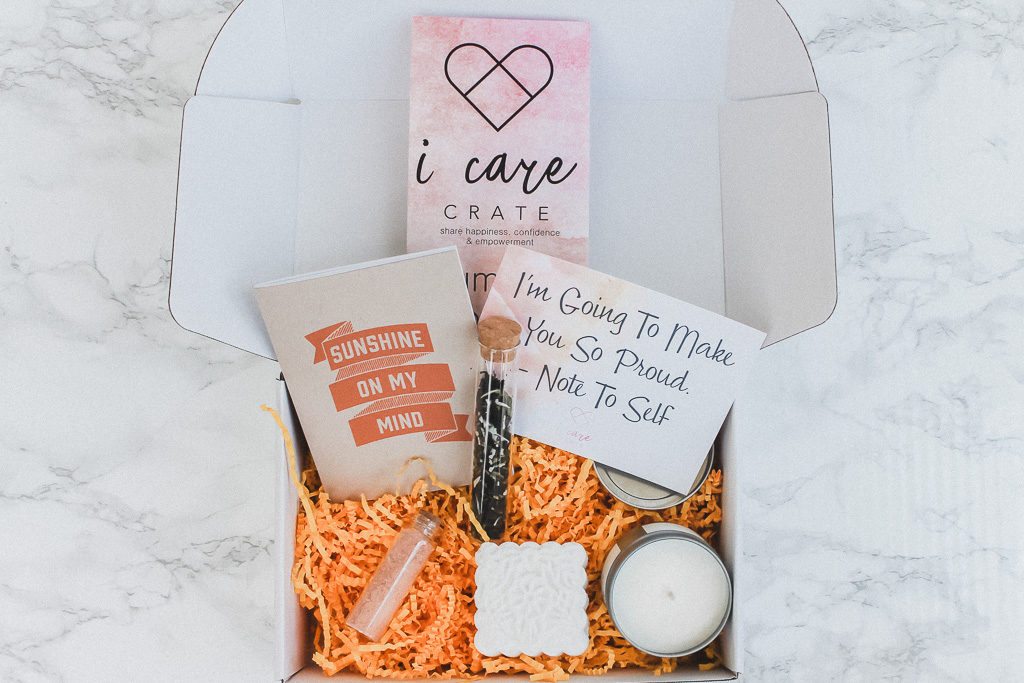 Each month has a different theme such as Good Vibes Only, Warrior not Worrier and Like a Boss. Yearly subscriptions get you extra karma points because for every one purchased, another one is donated to a woman who has gone through hardships, such as abuse, domestic violence or trauma. 
​ ​