I Just Turned 50 — Here's Why I'm Looking Forward Instead of Backwards
I hit the big 5-0 in March. That number grew more and more scary as my birthday loomed closer.  
I normally look forward to celebrating birthdays, but I felt different about this one.  Since I am now officially old and hopefully wise, I took a look back at my life. With this new perspective, it turns out that I may have some good stuff in my future.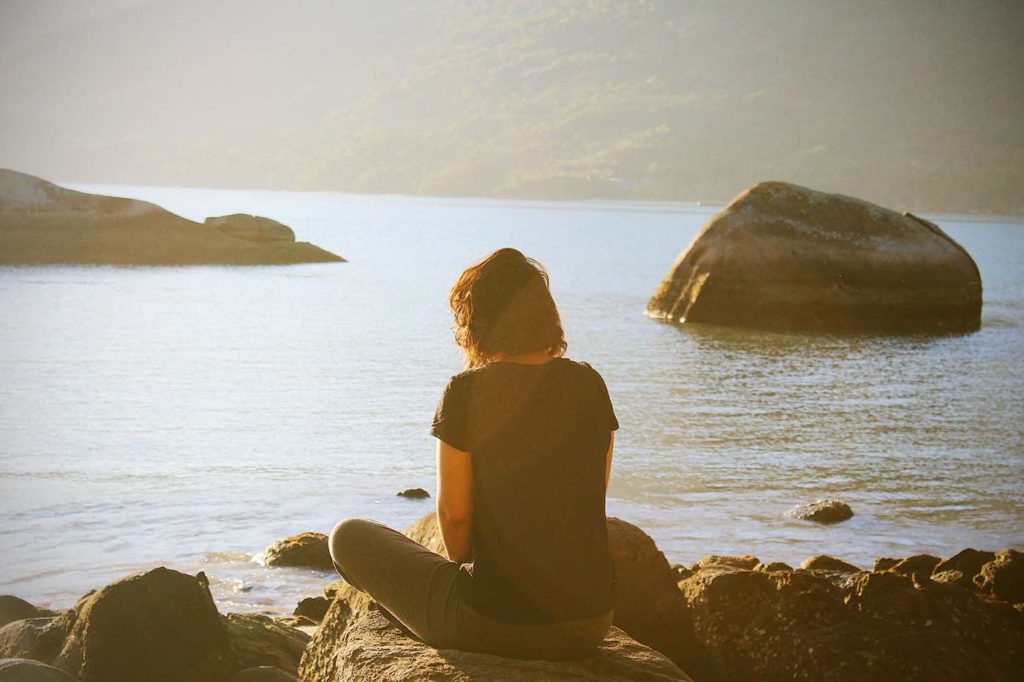 Life 1.0
Looking back, my 20s was the decade of life-changing men.  During my early – mid 20s I was with a man who emotionally and mentally abused me.  I thankfully grew the backbone to leave him after almost six years. Not too long after, my life swung 180 degrees the other way.  I went on a blind date with the most amazing man, and ended up marrying that blind date.
In my 30s, I gave birth to and raised our two beautiful, healthy children. My life was filled with nursing, diapers, sleep deprivation; then play dates, carpools, sports and homework.
During the decade of my 40s, my kids were growing up and I found time for me again.  Always an athlete, I discovered an amazing passion – triathlon. I immersed myself fully and it brought me joy, strength, confidence and fulfillment. Unfortunately, due to a knee injury that cannot be repaired, my triathlon career is over.  While I'm devastated by this news, I know the universe has a plan for me.
Equally as significant, just before turning 40, I discovered that I had an eating disorder; I had been a compulsive overeater for over 30 years.  During my 40s, I found recovery and (mostly) made peace with the childhood that brought on the disorder.
Now I'm stepping into a new decade – my 50s.  During this time, my kids will both leave for college and my (still) amazing husband and I will become empty-nesters.  My life as a taxi driver and my day-to-day mothering duties will end — both a blessing (I've done my job, hopefully well) and a curse (I will miss my kids tremendously; Don't get me started!).
The life that I have built so far is more than I could have ever dreamed.  With that foundation tucked in, I am now able to look forward to all the great possibilities that my future holds.
Enter Life 2.0.
Now at 50, the world is my oyster.  
According to Today.com, at age 50 "you have almost every opportunity," says Barbara Becker Holstein, a psychologist with a private practice in Long Branch, N.J. "You're young enough to be famous or start an organic farm and still have the muscle tone to work eight hours a day. You're old enough to have wisdom but young enough that your parents are still alive so you have a generational experience."
With no triathlons on the horizon, I am free to try yoga, Pilates, fencing, pole dancing, whatever I want!  My rigid triathlon training schedule is no longer part of my life. I'm happy in my own skin, and staying in shape will help me to feel healthy and vital.  I am beyond the point of feeling that I have to impress anybody.
In addition, as someone who has been an endurance athlete for the past 20 years, AARP explains, "if you've been active all your life, your bones, joints and muscles have a better chance of being in pretty good shape during your 50s."
Family-wise, I can return to the carefree lifestyle my husband and I shared before we had kids. I'll be able to take the time to research delicious, healthy recipes to cook for dinner, with no worries about picky eaters.  There will be no more driving carpools, going to activities, and doing mental gymnastics over when to eat dinner and what to make.
In my 30s, with small children we needed a babysitter to go out with friends or for a "date." A taste of freedom came in my mid 40's when my husband and I could run out for a quick meal because our kids were old enough to be left alone. That soon blossomed into going out and discussing (half seriously, half joking) our fear that our teenage kids were throwing a banger while we were out. In another few years, we'll be empty-nesters, with fewer worries (aside from the very real fear of what are kids are doing each night when they live away from home!).
The AARP says, "Sex after 50 can be better than it was during the child-raising years: You've got more time and fewer distractions, and you're not exhausted from day-to-day child-care issues." I certainly like the sound of that.  
While I often walk into a room and forget why I went in there in the first place, "the growth of new brain cells continues well into your 50s and 60s — and the capacity to learn new things stays strong," says AARP — a fact I'll keep reminding myself now that I will have the time and energy to finally write my book.
Life 2.0 sounds very enticing. Instead of the old stigma that age 50 represented, there are actually many things to look forward to – freedom, personal growth, and productiveness that I haven't had the time or energy for in my 30s and 40s.
So while turning 50 seems scary in a numerical sense, the truth is, it really is just a number.  If you take good care of yourself with exercise and proper nutrition, there is every reason to still feel and look good, and to lead a happy, fulfilling life.