Hot Chocolate Race Partners with Allstate to Become First Race Series with National Title Sponsor
For many Chicagoans, the Hot Chocolate 15k/5k race series is an annual tradition, dating back to the race's premiere in 2008. Rambling through the streets of downtown Chicago, casual and hardcore runners alike flocked to the start line, all lured by the promise of one thing and one thing only: chocolate at the finish line.
Part of the RAM Racing portfolio of races, the Hot Chocolate race quickly made a name for itself with strong race day logistics, a supportive crowd, and of course, its super-Instagrammable finisher's mug, filled with hot chocolate, chocolate fondue, and dippable delights — the perfect reward after running 9.3 (or 3.1) miles.
Since its inaugural race in 2008, the Hot Chocolate race has grown at a breakneck pace, with over 200,000 participants over the years and expansion into 18 total cities. But for Ram Racing CEO Steve Ginsburg, the sweetest expansion yet has been the Allstate sponsorship, a conversation that started about three years ago and was made even easier by the fact that Allstate is based in Chicago as well.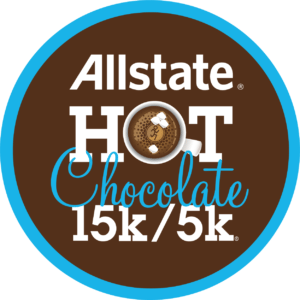 Pam Hollander, vice president of marketing at Allstate, pointed towards the popularity of the Hot Chocolate experience as one of the main reasons Allstate targeted them as a partner, noting that the Hot Chocolate series is much more than just a footrace.
"Allstate has been looking to diversify our sponsorship portfolio by adding a lifestyle component to the roster, but it was important that our next endeavor align directly with Allstate's core values. RAM Racing and its Hot Chocolate race series was a clear choice given its customer-first philosophy, desire to create memorable experiences for participants and unwavering support for charity.
Additionally, Allstate is always looking for new ways to support our local communities, connect with people and provide expert protection for our customers so they can continue to pursue the things they love in life, and the Hot Chocolate race series and RAM racing sponsorship is just another way we can accomplish that goal."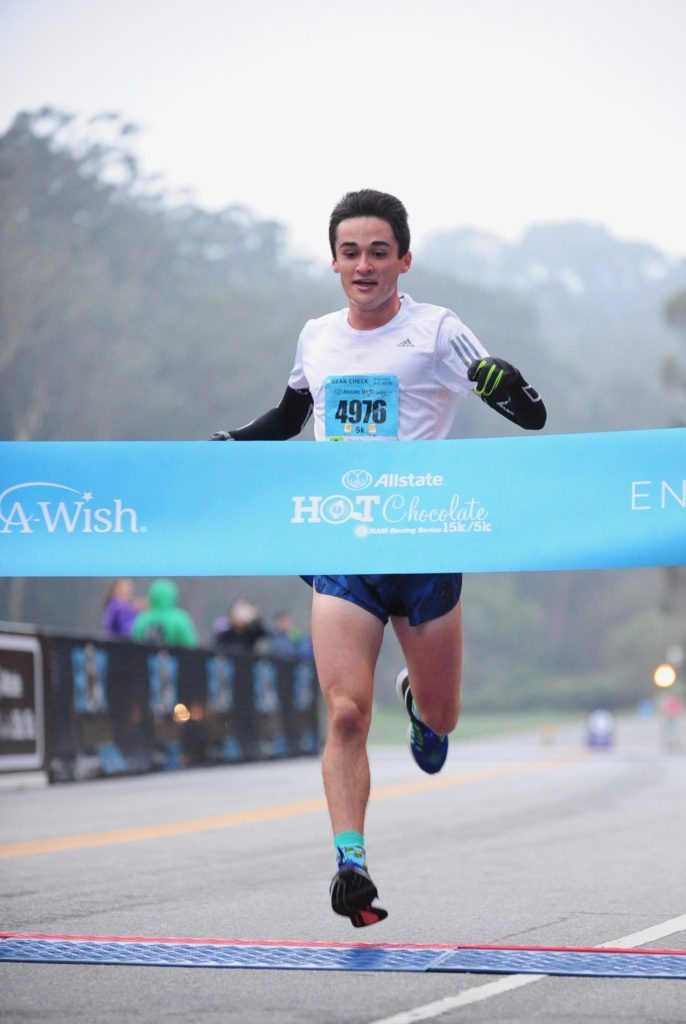 Even more exciting is the fact that this national title sponsorship is the first of its kind of the racing world, says Ginsburg.
"[Our partnership is] unique in that in the running race series industry, it may be the only time that a national title sponsor signed on across all events. I'm hearing from others, "what a big win for you, but also a big win for the industry." It really says a lot about how large, corporate America is behind what we're doing — not just us at RAM racing but the industry as a whole."
And both Allstate and RAM Racing are committed to putting the runners first and maintaining the fun-filled race day atmosphere.
"Allstate has made a name for itself in the sports sponsorship arena through impactful fan and community engagement programs, and we plan to do the same with this new sponsorship." says Hollander. "We definitely have a few surprises up our sleeve for the Hot Chocolate Series, so you'll just have to stay tuned!"
Interestingly, health insurance companies haven't been known for their commitment to healthy living initiatives — after all, that's not where their money comes from. But with this new sponsorship, Allstate is showing its customers and the racing community that they're committed to helping their customers live full, healthy lives.
"[Allstate has] a commitment to healthy, active lifestyles. Form our side, we've been trying to do this in the Chicago running community for 16 years," says Ginsburg.
Hollander agrees, adding "Improving the communities where our agents and customers live, work and play has always been a priority for Allstate in whatever we do. Becoming a part of this healthy running experience will only further Allstate's mission to better our customers' everyday lives."