How to Shop for And Cook With Fresh Winter Produce
In the hot days of summer, getting all your fruits and veggies in feels like a piece of cake. Fresh berries, a slice of juicy watermelon, a crisp salad – craved and easy to come by. But in the winter, comfort food and holiday cookies always seem to get in the way of those pesky fruits and vegetables. Winter doesn't have to be all potatoes and onions! Seek out fruits and vegetables that are in season in the winter months; they will taste better, cost less and are easier to come by. Branch out from those dreary plain roots and stock up on these winter delights.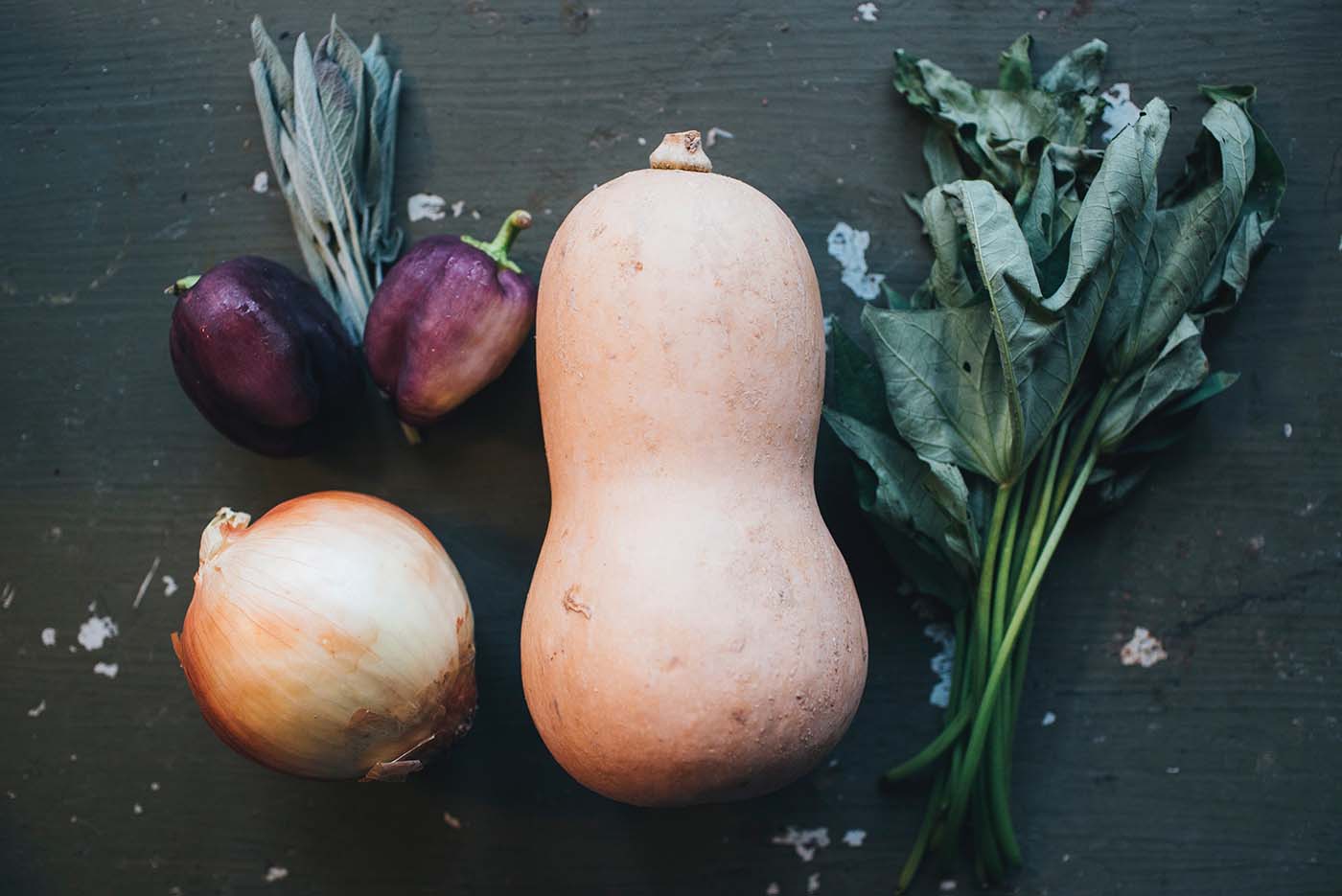 Cruciferous vegetables
Kale and collard greens are two winter vegetables from the cruciferous plant family, which are a group of green leafy vegetables that are super nutritious and fight inflammation. These green leafy goodies are low-calorie, low-sodium, high in vitamin C (hello flu-fighting immune system boost!), vitamin A, folate, potassium and fiber.
Collard greens
These wide-leaf greens are popular in southern U.S. cooking, but can be used for a variety of dishes outside of the traditional ham-hock-and-onions collards. Store raw leaves in a plastic bag in the fridge for up to five days.
How to use collard greens:
Kale
This trend-setting leafy green is hearty and versatile. And kale will keep fresh in the crisper drawer in the fridge for five to seven days.
How to use kale:
Roots and squash
Delicata squash
This sweet squash is high in vitamin A and vitamin C. Delicata squash is ripe when it has a light yellow color with green lines on the skin and is firm to the touch. Bonus – this squash can be eaten whole – skin and all. No need for peeling and prepping!
How to use delicata squash:
Sweet potatoes
More nutritious than their white potato relative, this root vegetable is high in vitamin A, high in fiber and lends a mild, sweet flavor to a wide variety of dishes.
How to use sweet potatoes:
Citrus
Need a reason to daydream about summer during colder winter temps? Stock up on all the citrus fruits and let their bright, tangy flavors act as sunny rays. Clementines, mandarin oranges, tangerines, oranges and grapefruits are all in season during the winter months. Packed with vitamin C, fiber and plenty of minerals, these colorful and convenient fruits are easy to incorporate into your day.
How to use citrus fruits (like clementines, tangerines and mandarin oranges):