Five Food Trends You'll See in 2018
Do unicorn-colored smoothies and making everything into a taco sound intriguing? Believe it or not, these are some recent food trends we've seen in the past year. Here at aSweatLife, we love to talk about nutritious food and how to fuel your body, so you can bet that we are going to be paying attention to the healthy eating trends and food predictions. These are five healthy food trends coming in the next year (but tacos probably won't be going anywhere anytime soon).
1. Plant-Based Diets
Vegans aren't the only ones interested in being veggie-forward. More and more consumers are adapting to "flexitarian" diets – incorporating more plant-based foods (fruits, vegetables, whole grains, legumes) into their diet for diverse reasons such as health or environmental sustainability.
Plants foods as the star of main courses are becoming popular in restaurants and in homes. You will likely see more engineered plant foods that are alternatives to meat, seafood, eggs and dairy, such as the Impossible Burger – a vegetarian patty that looks and tastes like meat but contains no meat and gets its protein from soy, wheat and potato.
Other plant-based proteins, such as pea protein and hemp are tracking to be more widely used. Pea protein is becoming a popular alternative to soy or whey in protein powder mixes for people with dairy or soy allergies and its higher protein content. Hemp seeds, also called hemp hearts, are another legume high in plant-based protein and packed with fiber, vitamins and minerals. People will still be going nuts over nut-based milks in 2018 as new processes are developed to extract milk from different nuts and legumes for non-dairy, plant-based alternatives. Pea milk is also on the market and becoming more popular as a higher protein, dairy-free alternative. These non-dairy milks can be used as a substitute in anything from smoothies to baking. Not all dairy-free alternatives are created equal—make sure to choose ones that are fortified in calcium and vitamin D, are a good source of protein and low in added sugars.
2. Mushrooms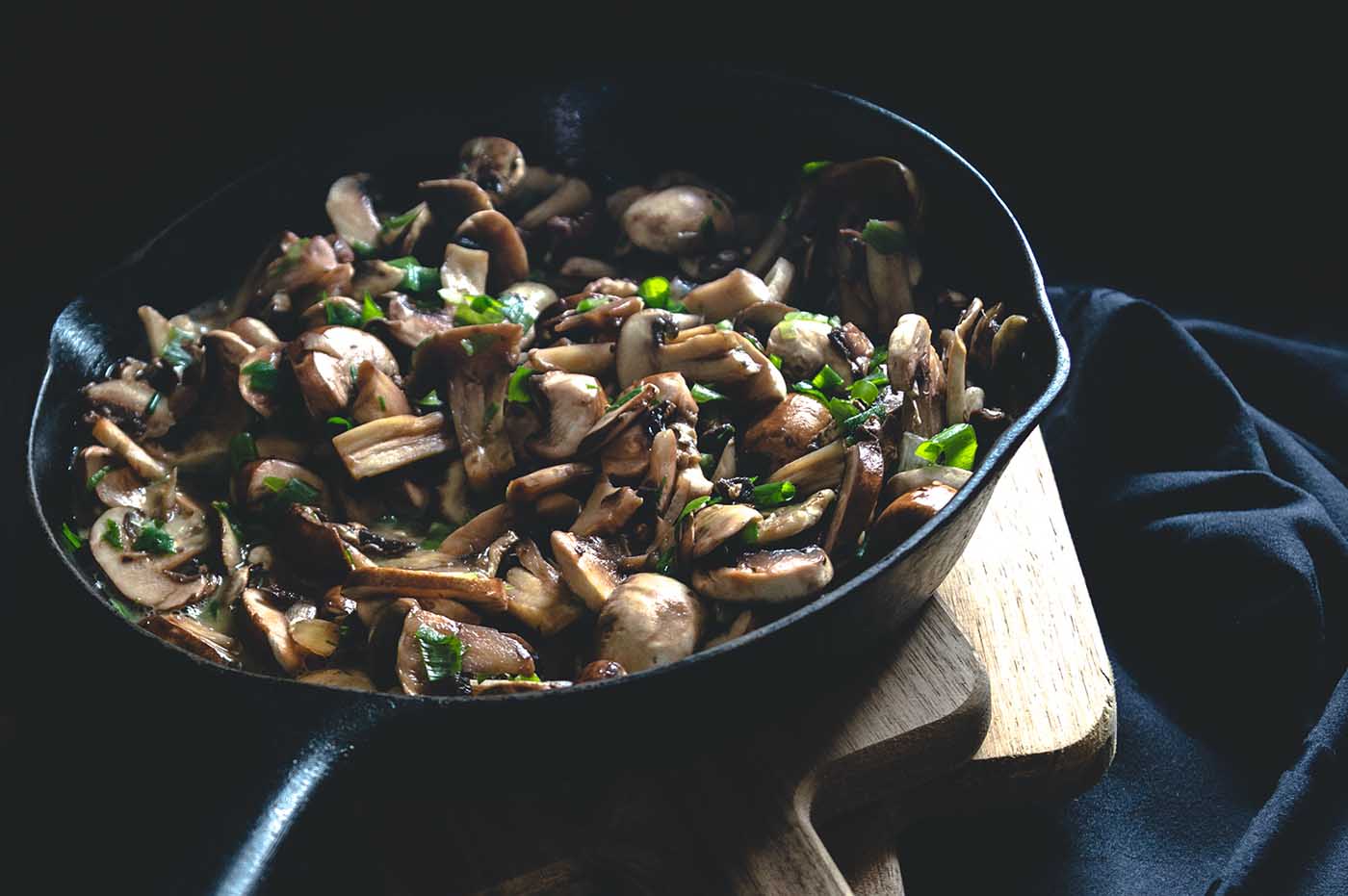 Cup of mushroom-infused coffee anyone? According to Whole Foods, mushrooms will be finding their way into bottled drinks, coffee, tea, smoothies, chocolates, broths and even body care products. Or try the "blended burger" idea from the Blended Burger Project, a development from the Mushroom Council, which combines mushrooms into a beef burger to cut down on the red meat and boost nutrition. Low in calories and high in vitamins and minerals (especially vitamin D!), mushrooms are versatile and can be incorporated into many dishes. With their meaty texture they work particularly well as a meat substitute in chili, spaghetti sauce, pasta and more.
3. Superfood powders
"Superfood" powders are continuing to grow in popularity. These powerful powders are easy to incorporate and may increase nutrition and anti-inflammatory benefits. Superfood powders can come from fruits, vegetables, legumes, roots, spices and herbs. Matcha, maca and spirulina are continuing to gain in popularity, as well as the all-powerful anti-inflammatory turmeric.
Vegetable powders such as beet or kale are being used in more dried goods, especially in the form of dehydrated crispy snacks. Sorry, this doesn't mean you can skip your regular servings of veggies but they can be a healthier low-calorie snacking choice. Be on the lookout for moringa powder, which comes from the leaves of its tree native to India. Moringa has long been used in ancient medicine but more recently has come to light in the Western world for its nutritional and anti-inflammatory properties. It is being researched for its potential in controlling blood sugar and cholesterol levels. Moringa is popping up in teas, bottled drinks and smoothies.
4. Sustainability and transparency
Consumers are increasingly interested in where their food is coming from and how it's produced. Shopping locally, eating seasonally and growing your own food (even that little basil plant in your window) have all become more popular and important.
There is increased awareness around the growing problem of food waste and its effect on the planet and food supply. Companies are finding ways to use all the scraps and pieces of discarded foods for repurposed use: "ugly" produce delivery, imperfect bananas made into dehydrated treats, watermelon rinds that are pickled for an appetizer and chips or crackers made with the leftover pulp from cold-pressed vegetable juices or almond milk.
5. Mini meals
According to Innova Market Insights' 2018 global food trend predictions, consumers are seeking more quick, convenient and healthy "mini-meals." These are usually snacks with wholesome meal components and small portions. Fruits and vegetables are the new star of the mini-meals. Smaller and more frequent meals can be a helpful way to sustain energy and maintain weight. Try out a mini-meal by pairing a protein or healthy fat (such as a hard-boiled egg, peanut butter, avocado, nuts or yogurt) with a fruit, vegetable or whole grain.