How IRONMAN Transformed Jen Ator of Women's Health's View of Goals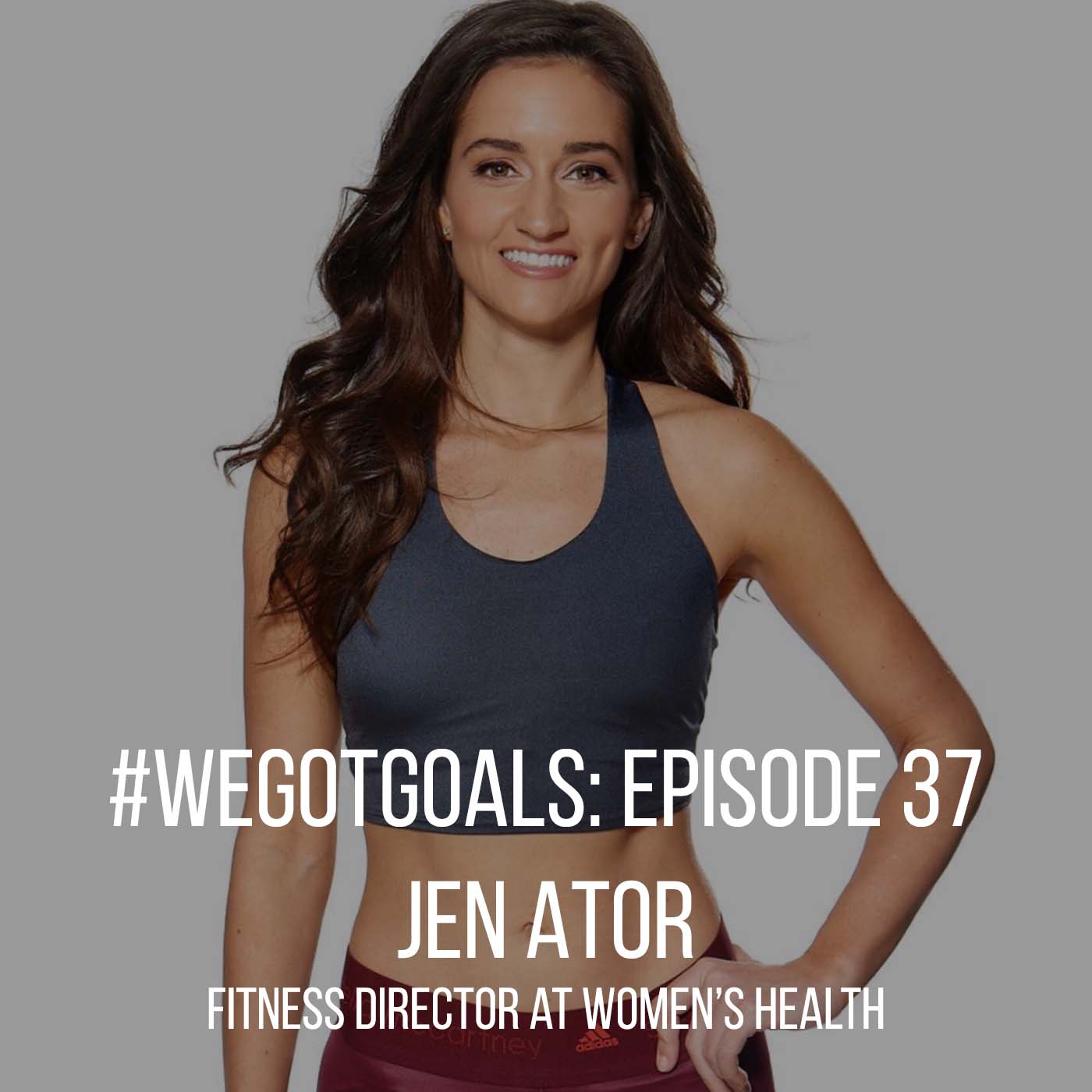 Athletes spend their lives fighting for a spot in a field of 2,000 triathletes in the most grueling competition on earth. Their prize? Thrashing through a 2.4 mile open-water swim in the Pacific, fighting trade winds and a convection oven of heat on a 112-mile bike and finishing with a marathon – a 26.2-mile run.
Becoming an IRONMAN at the World Championships at Kona wasn't a dream of Jen Ator's. As Fitness Director at Women's Health and author of The Women's Health Fitness Fix, she was happy to fit runs through Manhattan and no-nonsense strength-training workouts into her busy days. That all changed when reps from Chocolate Milk called with an offer to make her an IRONMAN.
And while she said it took her a few days to accept the brand's invitation – an invitation to compete in a race that allows athletes 17 hours to finish – she now counts it as the goal she's proudest of accomplishing. Alongside her on the journey to Kona that she details on this week's episode of #WeGotGoals was an all-star cast. Eight-time Olympic medalist in speed skating Apolo Ohno would train with her and both Ator of Ohno received guidance from world-class coach and seven-time IRONMAN World champion Paula Newby-Fraser (a woman who does not know the word quit).
Like most audacious goals, it didn't come without brief periods of imposter syndrome.
Three months before her trip to Kona, Ator recounts a night spent crying and questioning her own abilities as the minutes slipped away between her and her first half IRONMAN race – a 1.2-mile swim, 56-mile bike and 13.1-mile run.
"Kind of by an act of God or stroke of grace or something, my watch kind of malfunctioned after the swim in the transition to the bike," she recalled of the race. "All I could do was be in the moment and do it. And I kind of just plugged along and I worked the plan that me and my coach had figured out and really paid attention to my effort."
Ator blew her "self-deprecating goal" out of the water and turned her new confidence and attention to Kona – the true test of her training. Because Ator was among an elite group of invite-only participants at Kona, she wasn't required to qualify for the race like the majority of participants. The thought of that made her feel unworthy of the field of competition. 
"I had a talk with one of the pro Ironman athletes before and he said, 'Look Jen, maybe at the beginning of this you didn't deserve to be here. Sure maybe at the very beginning. But now you've done everything that all these other athletes have done to get here,'" Ator said. "That kind of attitude kind of helped carry me through the rest of the day."
Even, she explained, in the lava fields known for their heat and for the clear path that's left for unexpected gusts of wind known to knock riders clear off of their bikes. The wind was everything she'd heard. Ator recalled riding her ultra-light road bike in what's known as the arrow position. As she leaned over her handle bars, she shook with the fear that she may too have her race cut short by a fall.
Newby-fraser prepared Ator for that exact moment: "You're going to be tempted to sit up and sit back because that's the instinct that feels safer … that is the time that you need to lean in and commit because the safest thing you can do, practically speaking, is lean over that front wheel."
Listen to how Ator's run at Kona concluded and where this author, editor and IRONMAN is setting her sights next. And if you like what you hear, be sure to rate and review #WeGotGoals on iTunes and subscribe wherever you get your podcasts.
#WeGotGoals is produced by Cindy Kuzma and is another thing that's better with friends, so share it with yours!