5 Non-Alcoholic Mocktail Recipes to Make for Dry January
After the whirling, overindulgent carousel of Thanksgiving, holiday parties, Christmas, and New Year's Eve, it's no wonder that January has become a month dedicated to eschewing alcohol in favor of non-alcoholic mocktail recipes. In fact, it's estimated that around 3.1 million Brits started Dry January on January 1 this year — and judging by my social media feeds, I'd say that's a lowball estimate for the number of Americans participating too.
Beyond the detox, Dry January has tons of benefits to kick-start a healthy 2018. You'll likely sleep better, curb mindless snacking, and boost your immune system.
But 31 days without alcohol doesn't mean you're limited to just water and coffee, nor should you feel deprived of any fun drinks just because they're not going to have alcohol in them. Instead, I challenge you to try one of these non-alcoholic mocktail recipes this month — even if you're not going full-on Dry January. Who knows? Maybe you won't even miss the booze.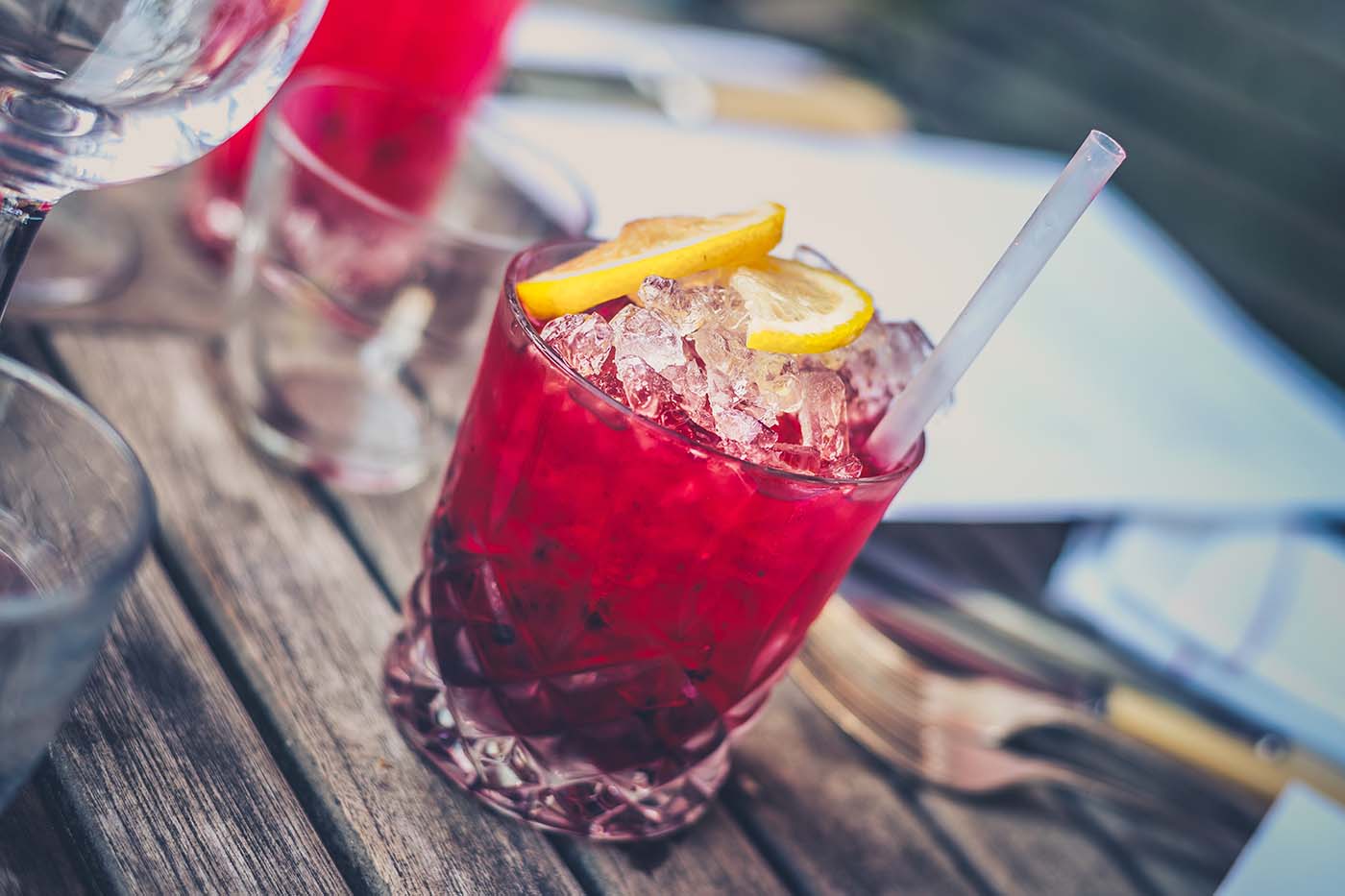 The recipes below caught our eye, but if you're craving a festive drink on a night out, Chicago area restaurants have you covered with their non-alcoholic alternatives. Lyfe Kitchen and True Food are especially clutch as well with their refreshing non-alcoholic bevvies.
Is it just me, or is any cocktail with fresh herbs immediately ~super fancy~? Fresh rosemary steeped in a simple syrup elevates fresh-squeezed grapefruit juice. And bonus — without alcohol, this becomes a perfectly acceptable morning beverage.
Be still, my nerdy beating heart. I've had a low-key craving for butterbeer ever since I first read the Harry Potter books when I was in middle school, one that I've only been able to satisfy once at Harry Potter World. This recipe is perfect when you want to drink your dessert. Fair warning: it includes three teaspoons of rum extract, but I think that's low enough alcohol content to still quality for Dry January.
Pro tip: substitute the club soda in this recipe for a Cran-Raspberry LaCroix. Congratulations, you are a classy lady now.
Winter, spring, summer, or fall, the Moscow Mule is my go-to drink when I need a cocktail in my hand. Since ginger beer is non-alcoholic (who knew?!), all you have to do is follow this recipe and just leave out the vodka (or ask your bartender to). Cheers!
Admittedly, I haven't jumped on the booch bandwagon yet, but this mocktail may give me that push. The combination of kombucha and ginger will do wonders for your digestive system, especially if you're trying to reset after a few weeks of holiday eating.