How To Winterize Your Beauty Routine
It might be the most wonderful time of the year, but probably not for your skin. The second the temperature drops, I feel my skin has an end-of-year crisis. So, I asked Internist and Cosmetic Medicine Specialist Dr. Sal why this happens.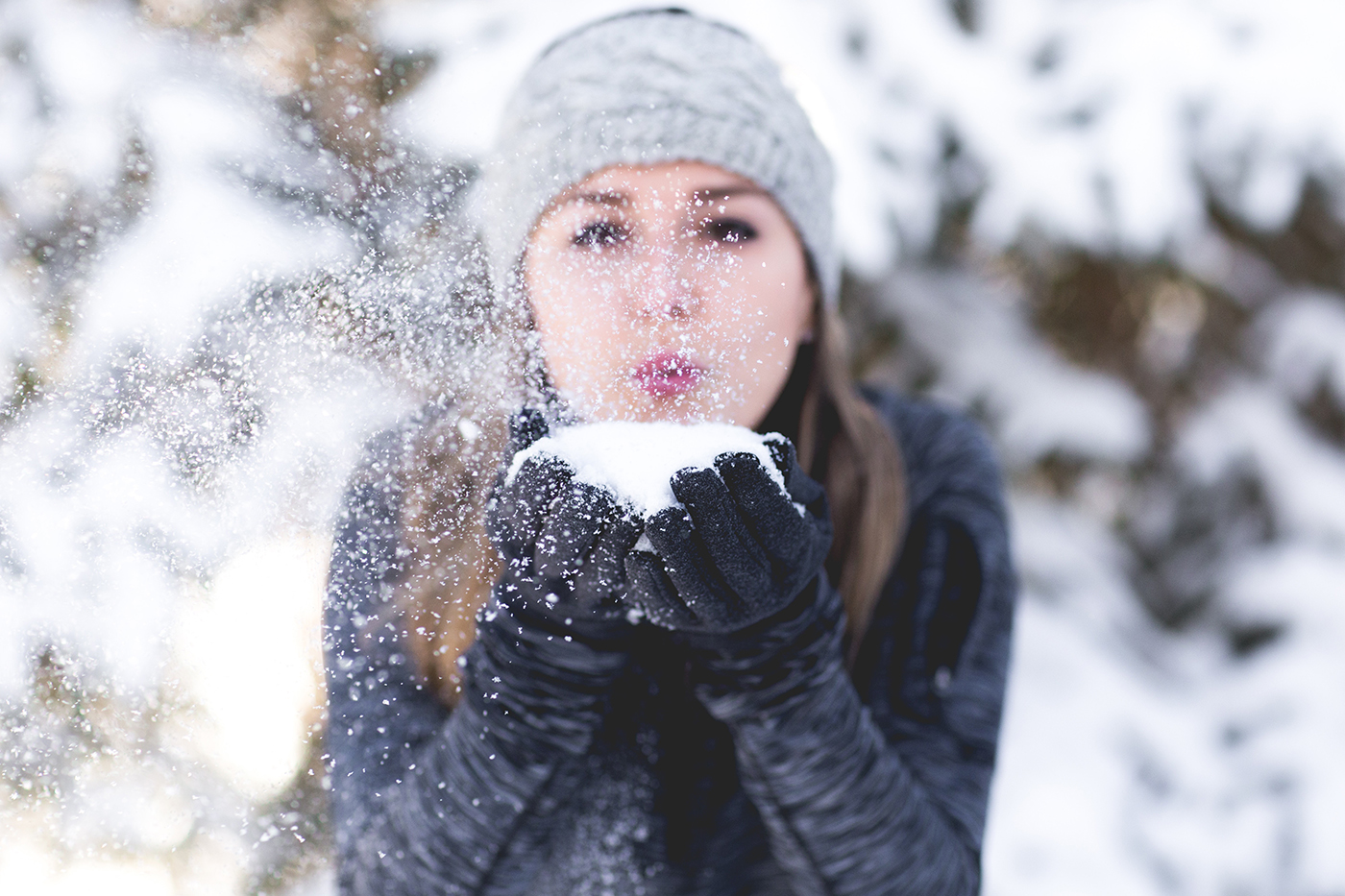 He explained, "Your skin isn't able to protect itself as well in colder weather, which leads to cracks in the outer layer of skin, loss of hydration and ultimately inflammation."
And working out, sweating and taking those delightful hot showers aren't exactly helping the situation. Dr. Sal suggests applying a thicker moisturizer immediately after showering because the skin is clean and the pores are open.
Then there's that dirty, clammy feeling your face has after sweating at the gym and stepping out into the cold. Not only does this feel icky, but according to Dr. Sal, it also can wreak havoc on your skin.
"That feeling your face has after a workout and stepping out into cold weather is a combination of your pores immediately closing to protect your body to maintain body temperature, as well as any leftover sweat immediately evaporating and leaving salt residue behind." It's best to shower and wash your face as soon as you are finished working out.
Are you ready to add some moisture to your routine? From the bathroom to your gym bag, here are some essential winter products to keep your face, body and hair looking their best all season long.
SkinCeuticals Phyto Corrective Gel
There isn't one skin type that isn't susceptible to becoming irritated, inflamed and blotchy from the cold weather. SkinCeuticals Phyto Corrective Gel is a serum that contains hyaluronic acid, cucumber and other botanical ingredients to help your skin calm down, become more even-toned and moisturized. Because it's oil-free, this product also makes a great moisturizer for acne-prone skin.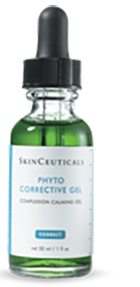 SkinCeuticals Redness Neutralizer
The red-nosed look only works for a certain reindeer who I don't care to publicly shame here. SkinCeuticals Redness Neutralizer is formulated for sensitive skin and reduces blotchiness and discomfort. If you suffer from Rosacea, this is a must because it has been clinically proven to help those already on a Rosacea drug.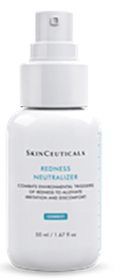 Erno Laszlo White Marble Dual Phase Vitamin C Peel
It's really important to exfoliate and get rid of those dead skin cells so all of your products can absorb better. Erno Laszlo White Marble Dual Phase Vitamin C Peel is a two-step system that exfoliates, hydrates and makes your skin look brighter. Remember, Vitamin C isn't just something you drink in the winter to prevent colds, but as an ingredient in skincare products, it helps reduce dark spots, dullness and increases collagen production.
LATHER Muscle Ease Gel
After an intense workout, having sore muscles or being bruised is bad enough, but applying that stinky stuff you buy at the drugstore makes it even worse. That's why I love Lather's Muscle Ease Gel. It's a natural alternative and has a fresh scent that doesn't scream, "I injured myself."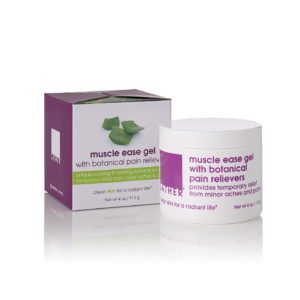 LATHER Jasmine & Plumeria Body Whip
My skin gets painfully dry in the winter so I always make sure I use body lotion after the shower. LATHER Jasmine and Plumeria Body Whip is formulated with safflower, jojoba, argan and coconut oil as well as aloe vera. The whipped texture makes it absorb easily. And t it comes in a tub, making it an easier choice to take with you to the gym or to travel with.
Bioderma Sensibio H2O
Bioderma Micellar Water should be a go-to for everyone. I use it every day. It's perfect for those pre-shower early morning workouts when you don't want to fully wash your face, but still need to clean up a little. Pour some on a cotton pad and apply it like a toner (and yes, you can use it instead of a toner). Micellar water cleans without stripping your face, so you don't get that tight feeling. You can also buy wipes, which are good for when you can't wash your face at the gym. It's also alcohol, fragrance, soap and paraben-free.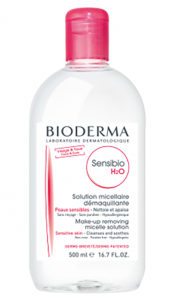 Bioderma Atoderm Shower Oil
Do you ever feel like you strip your skin of its natural oils every time you shower? Try switching out shower gel for an oil like Bioderma Shower Oil. The texture of this product feels spa-like and the scent is light and fresh. It's also a great alternative to shaving cream, which can be very drying.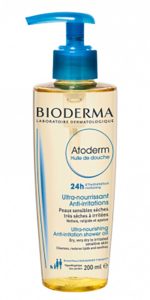 The Body Shop Amazonian Saviour Multi-Purpose Balm
Who doesn't appreciate a product that multitasks? The Body Shop Amazonian Saviour Multi-Purpose Balm does everything. It's good for areas that need some extra help to combat dryness such as your feet and elbows. Apply it to spots that chafe such as where your sports bra straps hit and your inner thighs. This product also helps to reduce friction from new sneakers. 100% vegetarian, natural and made with just nine ingredients, it also doubles as a cuticle cream and even as a lip balm.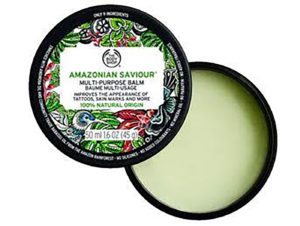 Garnier Fructis Pure Clean Silicone-Free Dry Shampoo
We've all been there—choosing between cardio and clean hair. But with Garnier Fructis Pure Clean Silicone-Free Dry Shampoo, you don't have to. The silicone-free spray doesn't have a gritty texture or weigh your hair down. It's also budget friendly.

Garnier Fructis Style Smooth Air Dry Anti-Frizz Cream
If your hair gets extra dry and full of static in the winter, skip the heat and keep the style. Garnier Smooth Air Dry Anti-Frizz cream lets you air dry without risking frizz. It also smells lovely.

goopglow Morning Skin Superpowder
If you want to refresh your skin, it's not always about the products you use, but what you put in your body. goopglow's Morning Skin Superpowder has six antioxidants that help your skin glow like Gwyneth's. It also helps build collagen and repair the damaging affects of the sun.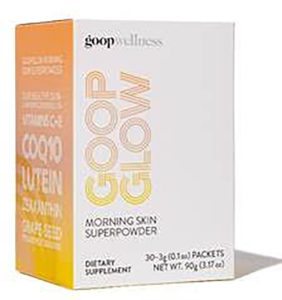 Laneige Water Sleeping Mask
If you aren't familiar with sleeping masks, they are used as the final step of your nighttime routine. They're very popular in Korea, but you don't need to do a full K-Beauty routine to benefit from them. Laneige Water Sleeping Mask contains Hydro Ionized Mineral Water to deliver and seal in extra moisture overnight. It also has a Calming Sleepscent™ which is infused with orange flower, rose and sandalwood to help you relax and wake up looking extra refreshed.