How To Create a Plant-Based Kitchen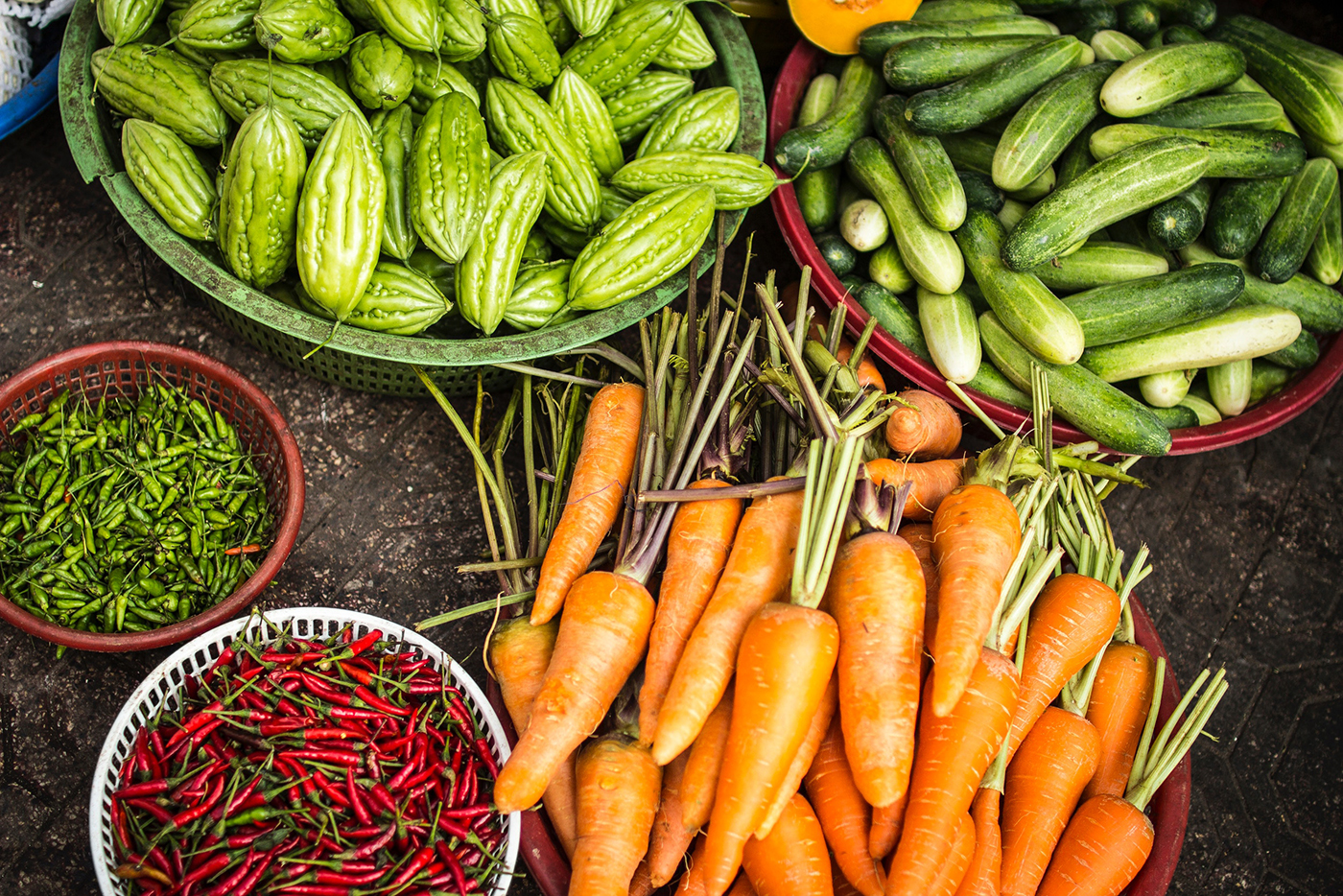 A few weeks ago I was engaged in a culinary conversation with a friend over steaming bowls of vegetable curry and lentil soup. Between tasty spoonfuls, my friend proudly described herself as "veggie-forward." My interest piqued upon hearing those words and I inquired further. She responded with "I'm just a lover of all things vegetable – getting in those plants wherever and as often as I can!" As dietitians working in the nutrition field, we both wondered, how could we get this "veggie-forward" movement to take off?
Everyone can reap the benefits of including more whole, plant-based foods into their diet.
What are these so-called plant-based foods? Fruits, vegetables, legumes and whole grains. And why are these important? These food groups are packed with vital nutrients – fiber, protein, healthy fats, vitamins and minerals and antioxidants. Your body needs nutrient-rich foods to keep your body (and all it's important organs!) working the way it should, to fight and prevent disease, fuel your activities and just help you feel good.
Eating plant-based foods and having a plant-based kitchen doesn't mean you need to be a vegan. You can set up a culinary hub that emphasizes these nutrient-rich foods and explore all the wonders that plants can bring to your meals, whether you add meat or not.  
Tips to build your own plant-based kitchen
Stock your fridge and pantry with plant-powered foods to set you up for success. If these foods are already in your home, you're more likely to

 use them instead of ordering takeout. Here are some plant-based essentials to help you get started:
For the pantry:
Grains and flours

Oats and oat flour, coconut flour, almond flour, buckwheat, brown rice, quinoa, millet, farro

Legumes

Red, green or brown lentils, chickpeas, black beans, white beans

Sweeteners

Dates, maple syrup, blackstrap molasses, brown rice syrup, coconut nectar

Oils and healthy fats

Coconut oil, olive oil, grapeseed oil, sesame oil, flaxseed oil, avocados

Nuts and seeds

Flaxseed, chia seed, pumpkin seeds, almonds, cashews, walnuts, hemp seeds, sesame seeds and tahini (sesame seed paste), sunflower seeds

Coconut

Canned coconut milk, coconut oil, coconut butter, coconut aminos (comparable to soy sauce), unsweetened shredded coconut

Acids

Apple cider vinegar, balsamic vinegar, rice vinegar, lemons, limes

Other

Superfood powders (e.g., spirulina, maca, acai), cacao/cocoa powder, nutritional yeast, dried fruits, low-sodium vegetable broth
For the fridge:
Fruits and vegetables

Tofu and edamame

Nut and seed butters: almond, peanut, cashew, sunflower seed

Non-dairy milks: almond, soy, coconut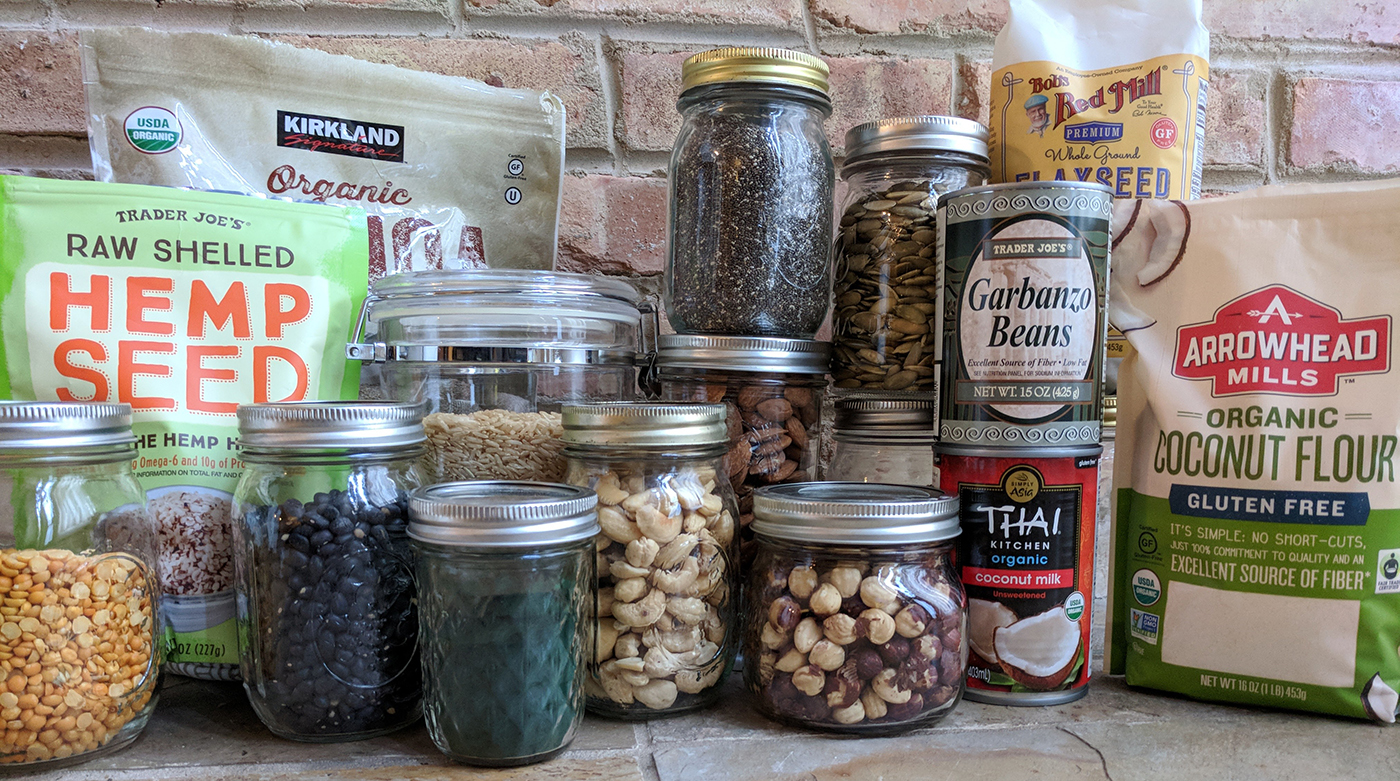 If you're not sure where to start, begin with just a few new items and research ways you can cook with them or add them into your meals. Some plant-based foods have surprisingly adaptive qualities. Cashews can be sautéed into a stir fry or top a salad. Raw cashews can be soaked and blended to create a non-dairy creamy texture to a dish. Ground flaxseed adds a nutritious and nutty flavor to a smoothie but can also be whisked with a little water to act as an egg replacement in baked goods.
Test out your newly plant-infused kitchen with this deliciously creamy green smoothie:
1 cup unsweetened almond, coconut or soy milk

1 banana*

A few handfuls of spinach

1 tbsp almond butter

1 tbsp ground flaxseed

1 tsp maca powder (optional)

¼ tsp vanilla extract

Pinch of cinnamon

A few ice cubes
Put all ingredients into a blender and process until smooth.
*Frozen bananas give smoothies a creamy, soft serve-like texture. I like to ripen bananas on the counter, peel them and store them in the freezer for easy smoothie-making.
Recipe adapted from OhSheGlows "Classic Green Monster Smoothie"
Organizing and storing the foods in an efficient way can help you maximize the usage as well as help build the habit of incorporating these nutrient-packed foods into your daily life. Rearrange and organize ingredients so they are stored in an easy-to-use way. I like to store many of my pantry items in mason jars or sealed glass containers so that the contents of each container are easy to spot. When it comes to similar-looking items such as flours, clearly labeling the container is essential. Some plant-based foods tend to have a shorter shelf life at room temperature and some just might not be used enough on a regular basis. The freezer can come in handy for this! I personally keep my flours, nut meals and flaxseed in the freezer to keep them fresh for longer periods of time.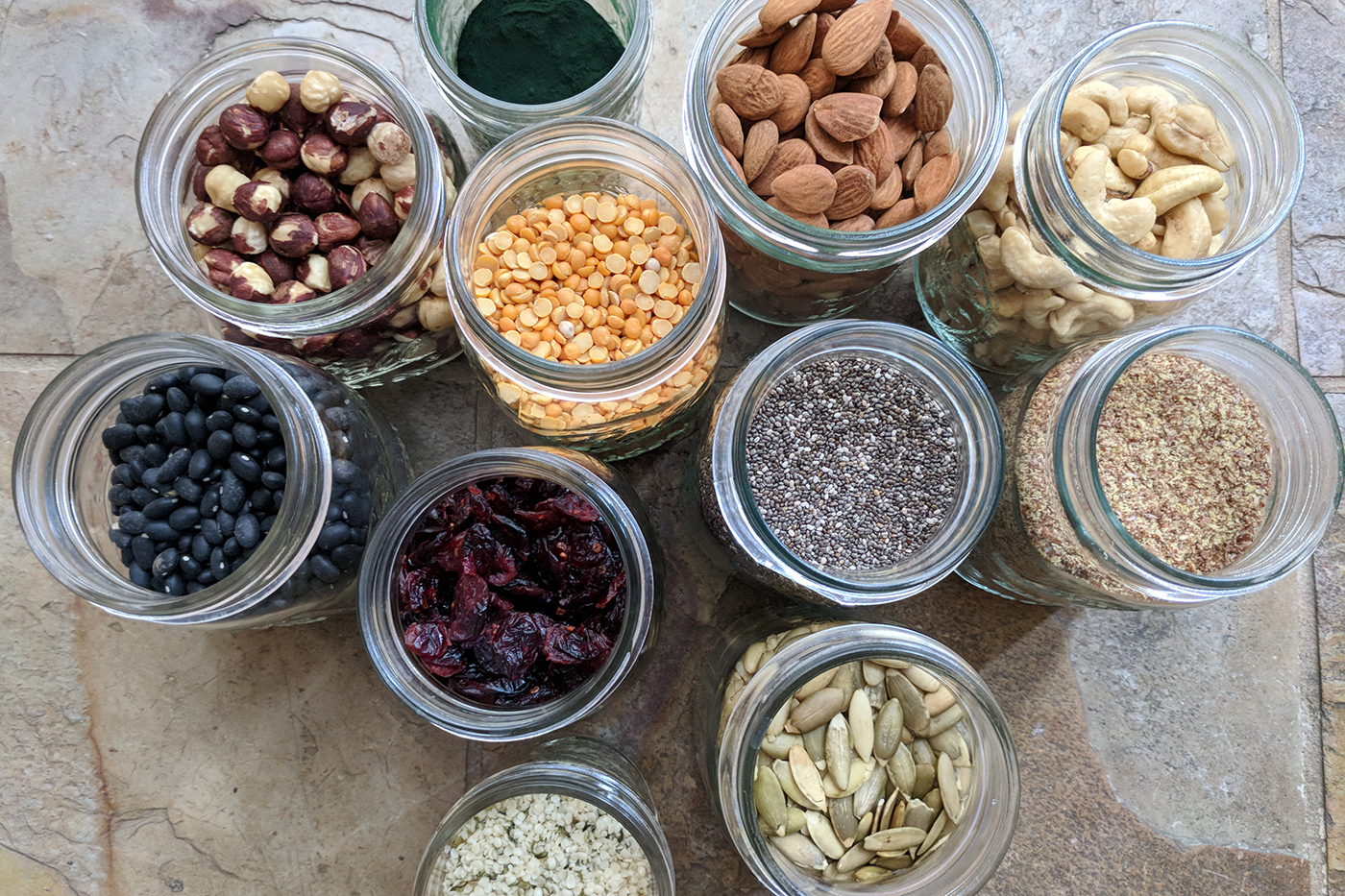 When it comes to cooking with plant-based foods, certain culinary tools can be extra helpful in making some delicious dishes:
High speed blender or food processor: comes in handy when some "elbow grease" is needed to blend through tough items such as nuts, seeds and dates

Spiralizer: great for making vegetable "zoodles"!

Rice cooker: can be used to cook many different types of grains outside of rice
Do you have any unique ways you like to add more veggies to your daily diet? Let us know in the comments!