#WeGotGoals: April Sutton, From Homeless to Doing Stunts on Empire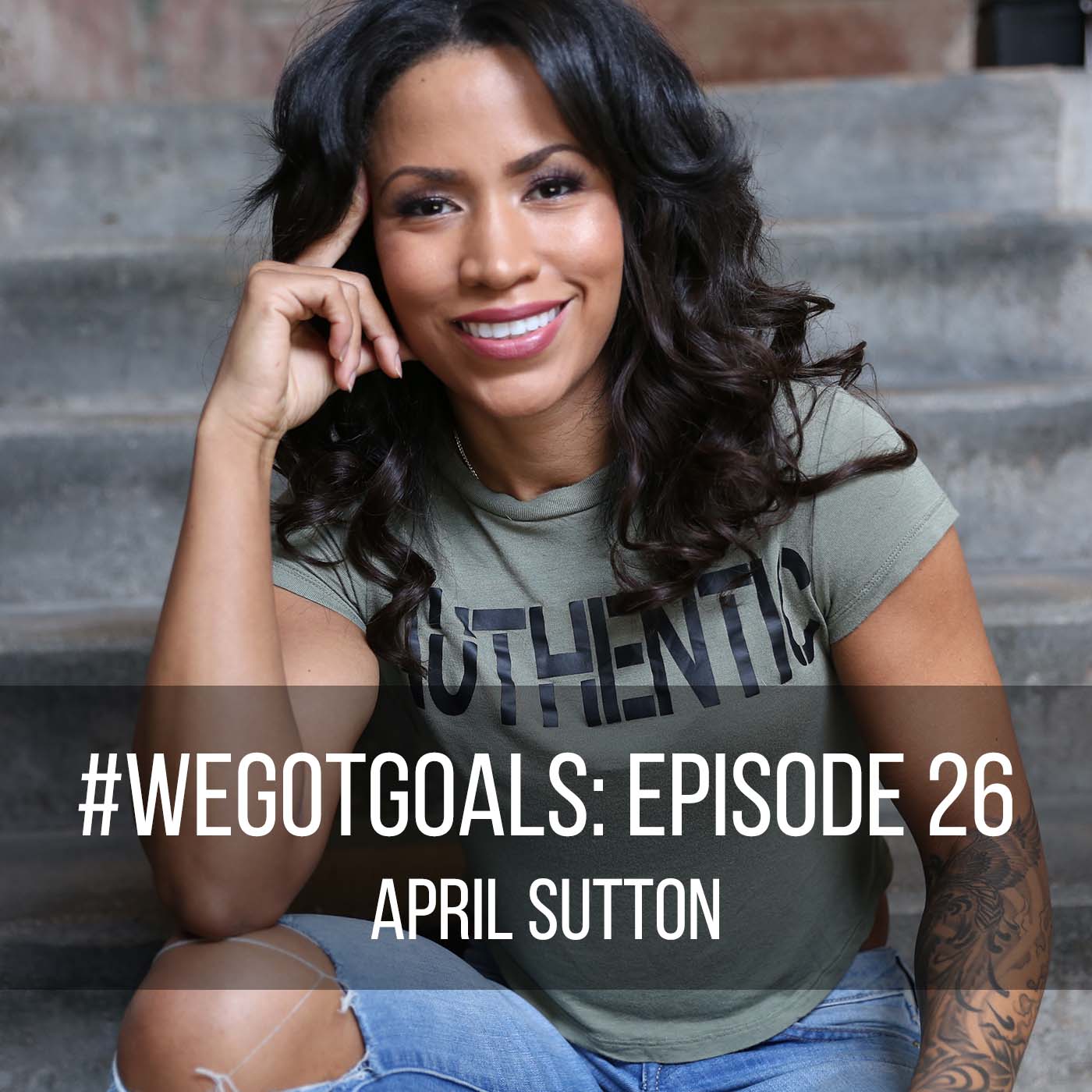 April Sutton can jump off of buildings and through fire and she lands like a super hero almost every time. But to do that for a living as a stuntwoman – she had to overcome some incredible obstacles in her personal life.
Her fitness career started when she saw a medicine cabinet full of prescription drugs at her parents' house and vowed to have a healthier future. After she saw the direct impact of what she ate and how she moved on her body, she pursued an education and a career in fitness.
Working at Bally's Total Fitness, April opened a gym with the company and built a team.
Blindsided by the closing of her gym and losing her Fitness Director job, April searched to rebuild what she had somewhere else.
"I jumped to a different job, but it wasn't working out because you had to build your client base from scratch again," April said. "I got really behind on bills and I was starting to get really depressed and I showed it at work, which made it really hard to gain clientele when you're really depressed."
April's downward spiral left her down, out and sleeping in her car.
With a personal loan to go back to school for film and TV, April allowed herself to feel creative rather than focusing on her personal struggles. Call it a stroke of luck or a result of not giving up, April planted her foot firmly in the door at Cinespace Chicago, or "little Chi Hollywood" as April called it.
"Divergent was in pre-production," April recalled of the casting process for the film. "I was invited to a bootcamp – you think bootcamp, like a fitness bootcamp, but actually it felt like a stunt workshop."
Crediting her coachability, April picked up stunt work and tumbling quickly, and was cast as a stunt actress in Divergent. "I was a Dauntless guard," April remembered. "I got killed, which is a common thing in the stunt world."
From spending Chicago nights without heat in her freezing car, April's life looks completely different today. Listen to the big goals that allowed her to rebuild her career and create a brand she's proud of on this week's episode of #WeGotGoals.
#WeGotGoals is a podcast by aSweatLife produced by Cindy Kuzma. If you love it as much as we do, leave a rating and a review on Apple Podcasts.