Sweat at These Studios: Fitness For Hurricane Harvey Relief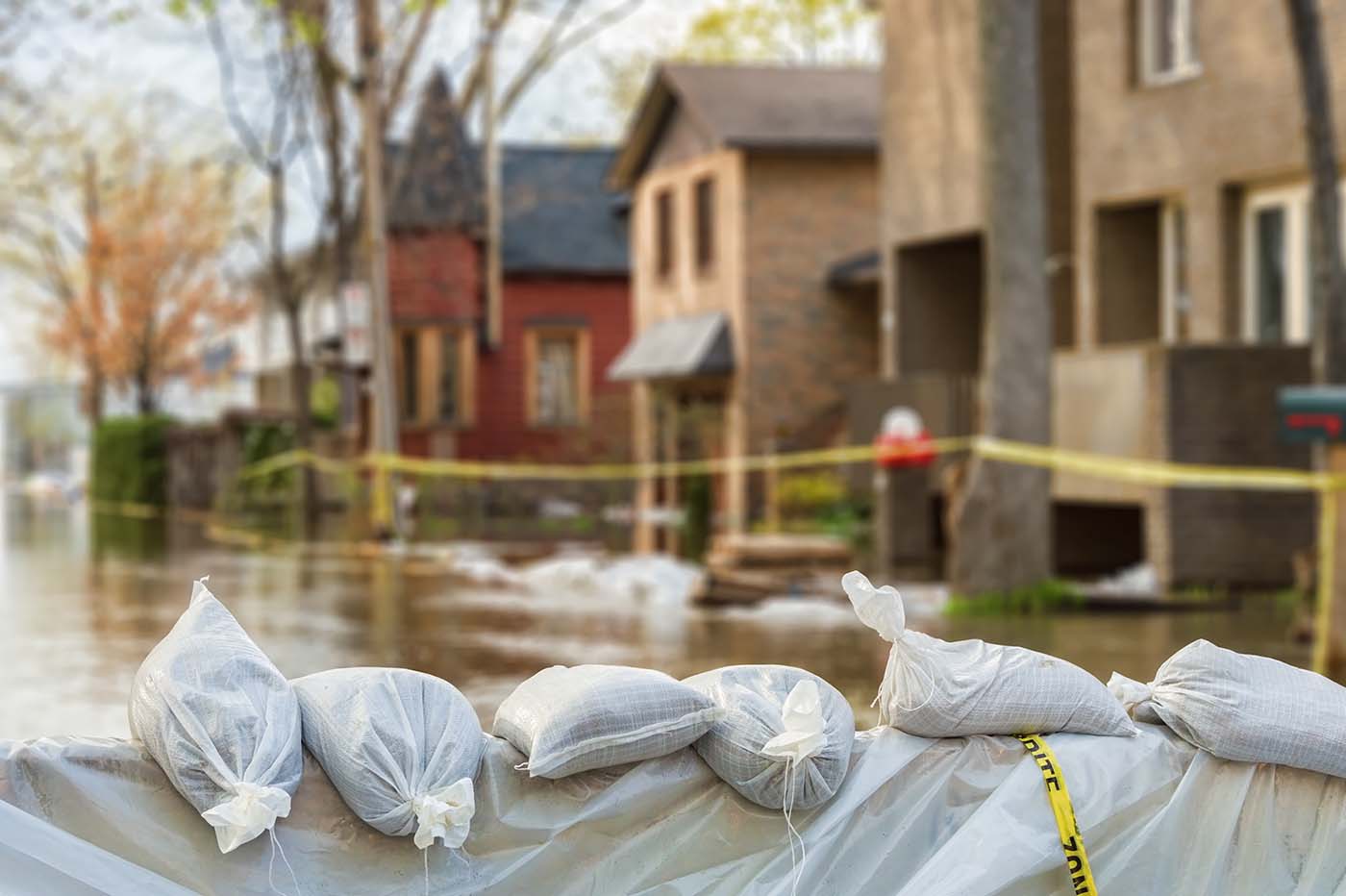 This morning on WCIU Chicago, I chatted with Danielle Robay at The Jam about the ways that Chicagoans can use fitness for Hurricane Harvey relief. While it's easy to say, "I'll make a donation," making a charitable gift part of something you're already going to do – like workout or shop – makes it more likely that you'll give.
Shopping has a huge impact on charity. You know those times when you're asked if you want to round up to the next dollar to give to the foundation of the month at the grocery store? It's pretty effective. The larger charity programs at the checkout collectively raised $390 million in 2014, Forbes reported.
For fitness enthusiasts, the idea of a charity class is engrained in the culture. Nearly every studio does it, offering ways to work out while giving back, whether its through always-on programs like Sweat Angels or through special charitable events.
And right now in the wake of Harvey, studios and gyms are uniting to support a common goal. As Harvey relief efforts commence, a staggering amount of financial support started to roll in – companies pledged $143 million, JJ Watt raised more than $15 million (more rolls in every hour) and countless individual donations roll in. Even with all of that immediate generosity, the cost to clean up and restore the lives of those impacted will be in the "tens of billions" according to a story in the New York Times.
So if you're planning to sweat in the immediate future, we've compiled a not-at-all comprehensive list of places you can work out while helping with Harvey relief.
Ways to give Nationwide:
Also experiencing the devastating impact of the storm: small business owners. So, 60 CrossFit affiliate gyms across the country will do the Helen WOD, raising money for the sister boxes impacted by the storm as they work to rebuild their gyms and – more importantly – their communities.
Donate Shoes and Socks to Fleet Feet Sports
Corporate Fleet Feet will gather gently used shoes and socks that people bring to any of FleetFeet's Chicagoland locations, ship them to a spot outside of Houston and then the owner of the Houston Fleet Feet stores (which are shut down from the flooding) will see that they get to people in need. The initiative was just announced Tuesday and Fleet Feet already has thousands of pairs of shoes! The brand was naturally drawn to giving in this way because images of people evacuated barefoot.
Learn how to donate to the cause.
Ways to give in Chicago: 
Saturday, Sept. 2, 1:15 pm:  Soul Cycle – THE LOOP with Jaclyn
This ride is one of Soul Cycle's many Houston relief rides across its U.S. studios this week. All of the proceeds from these rides go to the organizations helping with Harvey Disaster Relief.
Grab a spot on the waitlist here.
Saturday, September 2,  7:30 am:  Bare Feet Power Yoga – at Mary Bartleme Park 
Bare Feet Power Yoga hosts outdoor classes at the West Loops most adorable neighborhood park – Mary Bartlme Park at 115 S. Sangamon Street. There, you'll find a variety of instructors teaching the outdoor yoga and meditation. While class is always at the park on Saturdays, this weeks Yoga class this Saturday – meditation starts at 7:30 and class starts at 8am!
Saturday September 2 and 3: Flywheel
Saturday, September 2, ride at 4 pm at Flywheel Gold Coast and Sunday, September 3, get on the bike at 11:30 am in Old Town. The studios are focusing on cash and donation items like clothing, toiletries, socks and underwear. This is one of many fundraisers across the country. Contact your local studio for more info on how to book.
To book at Old Town, email [email protected] and to book at Gold Coast, email [email protected]
Tuesday, September 5: On your Mark – All classes are free
At both the Bucktown and West Loop studio, all classes will be free and oym will donate $5 for everyone who attends a class that day.
Saturday, September 9 at 2:15 pm: Barry's Bootcamp River North
For $45, join Barry's Bootcamp in River North for one of the many workouts across the nation that will aid in hurricane Harvey relief.
Book your spot as soon as classes open up here. 
The studio will dedicate its 12:15 pm classes to Hurricane Harvey relief. Classes will run you $20 and donation classes will cross the city. Choose tread or deck 9/2 at Old Town, 9/4 at South Loop, 9/6 at Hinsdale or Northfield, 9/7 at Deerfield or Lincoln Park, 9/8 in Indianapolis, 9/9 in Wicker Park or Saint Louis.
Saturday September 9 at 1 pm: Cycle at Studio Three 
Join Dani for a cycling class will all proceeds dedicated to Harvey relief efforts. Bikes will run everyone $26 regardless of your membership
September 5-18: Bellicon Studio
Donations from classes will support the Houston Independent School District, which is in desperate need of clothes, shoes, uniforms, underwear, socks and school supplies.
Sign ups will go live soon.  Learn more about efforts to help the school district in the meantime.
Sunday, September 10 and September 17: Ladies Who Lift
Rae Reichlin's Ladies Who Lift program at Rockwell Barbell empowers women to pick up heavy weights. Another reason to care: the program will give proceeds from its September 10 and 17 events to Harvey relief efforts.
Wednesday, September 27:  Work out with Women's Health's Next Fitness Star Betina Gozo
You'll have two opportunities to work out with her Wednesday September 27 – at 6 pm and 7:15 pm. If you've never worked out with Betina, you're in for a treat as she's sure to challenge you to do better, be better and feel better.
Nationwide/Los Angeles/New York City: 
New York City: September 14, IronStrength.
This Central Park class is free, but the gym is asking for donations of any amount to support the relief efforts of the Red Cross in Texas!
Los Angeles: September 7, Cycle House West Hollywood
For $50, your ride will benefit the Greater Houston Community Foundation.
Los Angeles: September 3, Rise Nation
This LA gym dedicated to short, intense workouts on the Versa Climber will use its torture sessions to benefit Harvey relief efforts.
Sign up here (look for the charity climb for Texas package)
Core Power Yoga locations nationwide
Your favorite Core Power locations across the country are hosting donation classes. Check Facebook for details.
Lincoln Park in Chicago is hosting an event September 9, for example.
Have other ways to give or a favorite Houston area group that needs support? Name them in the comments.