#WeGotGoals: Using Yoga and More to Bring Peace to Englewood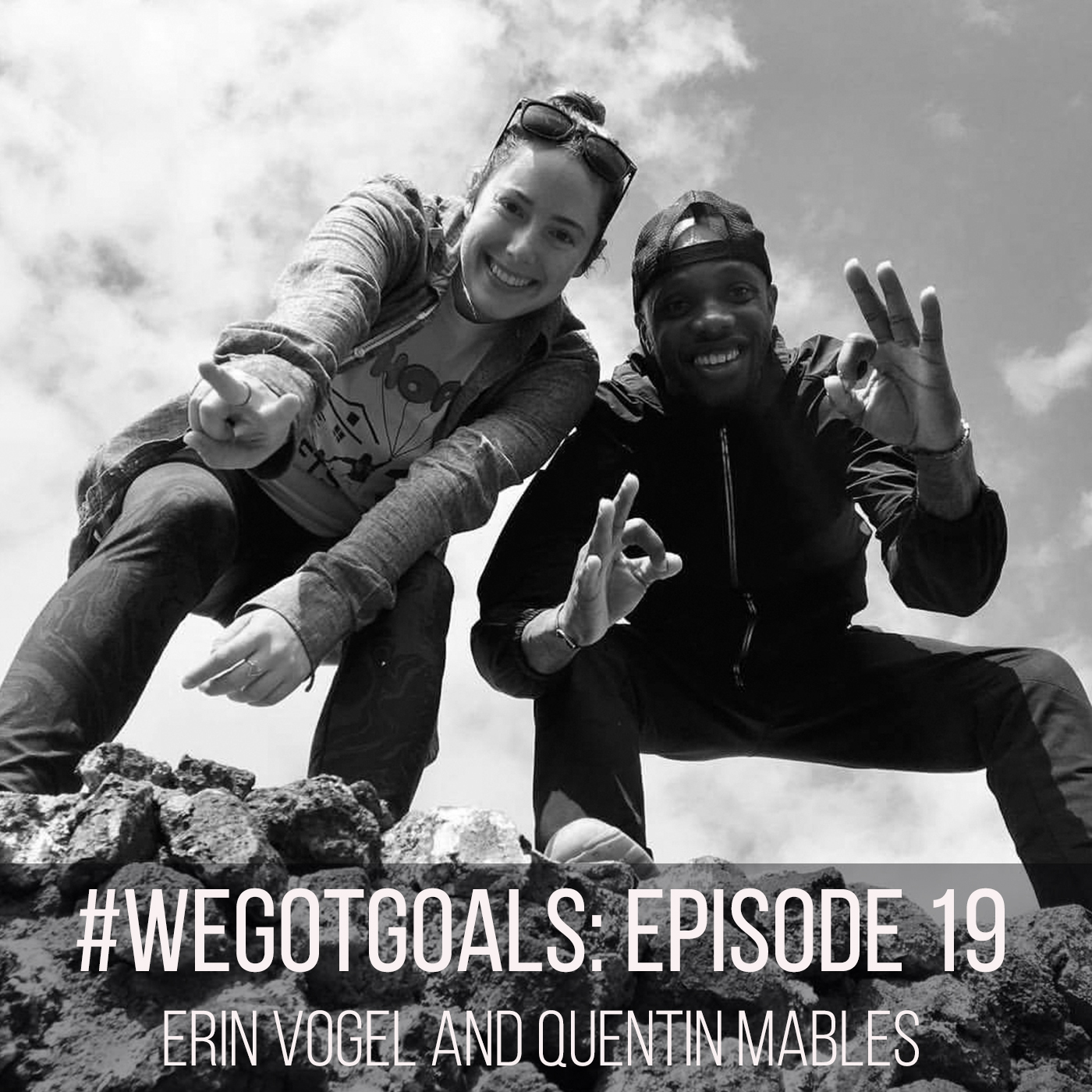 (Longtime listener? subscribe rate and review #WeGotGoals on iTunes)
When Quentin Mables saw Robbin Carroll, founder of I Grow Chicago, on his block in Englewood three years ago passing out sandwiches, his first thought was, "Who is this white woman standing outside on the corner? Is she the police? Is she an FBI Informant?"
She was neither. She was, however, on a mission to establish peace in Englewood, a Chicago neighborhood ranked 12 out of 77 for violent crimes. She asked Quentin as he passed by, "Do you want to take back your community?" Presented with a choice to continue on one track or change the course of his life, Quentin chose to stand with the Peace House.
Erin Vogel worked in the real estate industry when she caught wind of I Grow Chicago. Intrigued by the prospect of getting out from behind the desk and passionate about making a difference in the city she loves, Erin started working for I Grow Chicago to build the Peace House.
August 2016, Quentin and Erin became Co-Executive Directors of I Grow Chicago, combining their individuals skills with their joint passion to heal the community. They built a place for all to feel at home and safe – and in the process they built something feels a little like family.
"It's like going to grandma's house," Erin commented on the feeling you get when you enter the Peace House.
Ultimately, the Peace House serves as a neutral ground, a place to experience connection, wellness, belonging, dignity and justice. Members of the community lead activities like yoga, art classes, sustainable urban farming, mentorship and skill building – all of which provide people with opportunities that they wouldn't otherwise have.
And to bridge the communications gap between those inside and outside of Englewood, I Grow Chicago hosts monthly dinners for Chicago law enforcement and community members for over a year.
"It's how we get to know each other on a different level," Quentin said. "Just because you're a cop doesn't mean you're not a person. And on the flip side, just because the cops see these guys standing on the corner, that doesn't mean they're thugs."
But no matter which programs they roll out or goals they set for the Peace House or I Grow Chicago, it all comes down to what the community needs.
"What we want for the organization is what the community needs us to want, and we have to do what the community needs when they need it," Erin said. "There are major things that are going on and we have to understand where our community is coming from … and knowing that the goal in all of this is peace and prosperity."
So whether it's linking arms to help someone go after a goal like getting a job or finishing high school, or to expand the Peace House concept to every neighborhood that needs it, Quentin and Erin approach helping others with love and non-judgement. It's the secret recipe for success.
On the horizon for I Grow Chicago? Eventually, they'd like to have "a Peace House for every McDonald's," as Erin puts it. "Every block should feel like they belong and that they matter."
Additionally, the team is looking to build a recreation center where kids and teens can go to just hang out. Erin says she's heard from the neighborhood that "there's an overwhelming need for it."
From talking to Erin and Quentin one thing is resoundingly clear. They know that this community may be at a disadvantage when it comes to opportunities to succeed, but that won't stop them from creating those opportunities for themselves against any of those odds.
Listen to Quentin and Erin's episode and if you like what you hear, be sure to subscribe rate and review #WeGotGoals on iTunes.