Lunch Prep Without the Stress, Here's How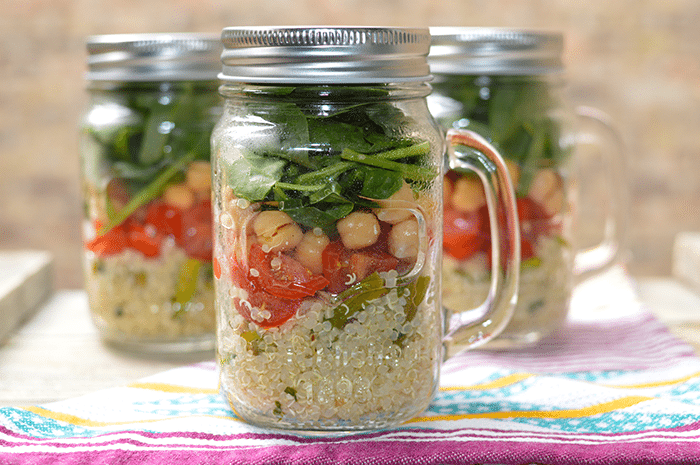 As alway, summer came and went in a flash and now we are bombarded with back-to-school specials and the first cold gusts of fall. With the smell of freshly sharpened pencils also comes the feeling of stress and packed schedules for many parents.
After talking to some co-workers, there are a lot of reasons why the back-to-school process can be overwhelming, but there's one thing they dread the most: school lunches.
You might be thinking that lunch seems simple – but a quick conversation with parents of young kids or a google search of "kids lunches" will populate thousands of parents searching for guidance on how to master the mid-day meal.  Looking into this topic a bit more, I started to think back to one of my best friends who insisted on having the crust cut off of her PB&J sandwiches, would eat only a *certain type* of mandarin orange slices and needed Reese's for dessert.
What if her parents didn't have time to cut the crust?? Anxiety ensues.
But you don't have to be an elementary school kid to be picky about your lunch. In order to make sure that you or your kids have a well-balanced and enjoyable meal, follow these three tips:
1. Plan ahead.
This has been mentioned time and time again, but it really is the easiest way to make routines seamless and relatively stress free. With preparing as much as you can over the weekend, you can grab-and-go with bags of baby carrots, grapes, etc. and not have to worry about doing it the morning of.
This also offers a great opportunity for kids to mix and match and prepare part of the lunch themselves. With all the veggies pre-cut and portioned out, they can put it all in the lunch box the night before for a smooth morning routine. (Editor's note: this trick also works for husbands)
You can also use aSweatLife's complimentary tool, The Lunch Bunch, a toolkit for planning and packing delicious and healthy lunch.
2. Figure out what your kids like (and what they need).
If your kids are excited about the meal they are both more likely to help put it together and also more apt to actually eat it. There's no reason to buy a ton of food that your kids don't like, but a well-balanced meal also is a priority. The Food Network has a ton of healthy, easy meals for kids to help prepare that will get them more involved in the process and can help them identify their preferences.
This goes for professionals as well – if you don't love zucchini, you don't need to eat zucchini. Having your fridge full of food you enjoy makes it a faster decision on what to pack, and results in a more enjoyable lunch experience.
3. Try a delivery service.
Sometimes (a lot of times) life is busy on the weekends and the preparation you know you should do and want to do doesn't happen. Thanks to the internet there are multiple options for food delivery services – from groceries, to meal-prep to pre-made choices. One such option is a Chicago-based company, Wise Apple, a pre-made, healthy lunch delivery company that was founded by Northwestern Business school grads. Being parents themselves they understood the difficulty that came with trying to balance all life's responsibilities in addition to not giving their kids PB&J sandwiches using the butt of the bread. Their packs are portioned out and include a small dessert (generally with some veggies snuck in), fruit, vegetables and a main option.
To be honest I've ordered these before for myself because it is a more well-rounded meal than I usually ever pack for my own lunch. One of my favorite things about their offerings is that they get really creative with classic options – I'm a big fan of turkey sandwiches, and the turkey roll-ups make for an easy-to-eat and delicious twist on the original. Beyond the staples, there are also a large amount of vegetarian options in case you partake in #meatlessmondays. The best part? The packs can also be broken apart and used for snacks throughout the day – my personal favorite are the yogurt covered pretzels – conveniently portioned so I don't eat enough to put me in a coma (the usual result after getting a container from Jewel).
How do you handle the back to school craziness? Do you have any coping techniques to help keep your days running as smooth as possible?