On #WeGotGoals, Gunnar Peterson Talks Success and Achievement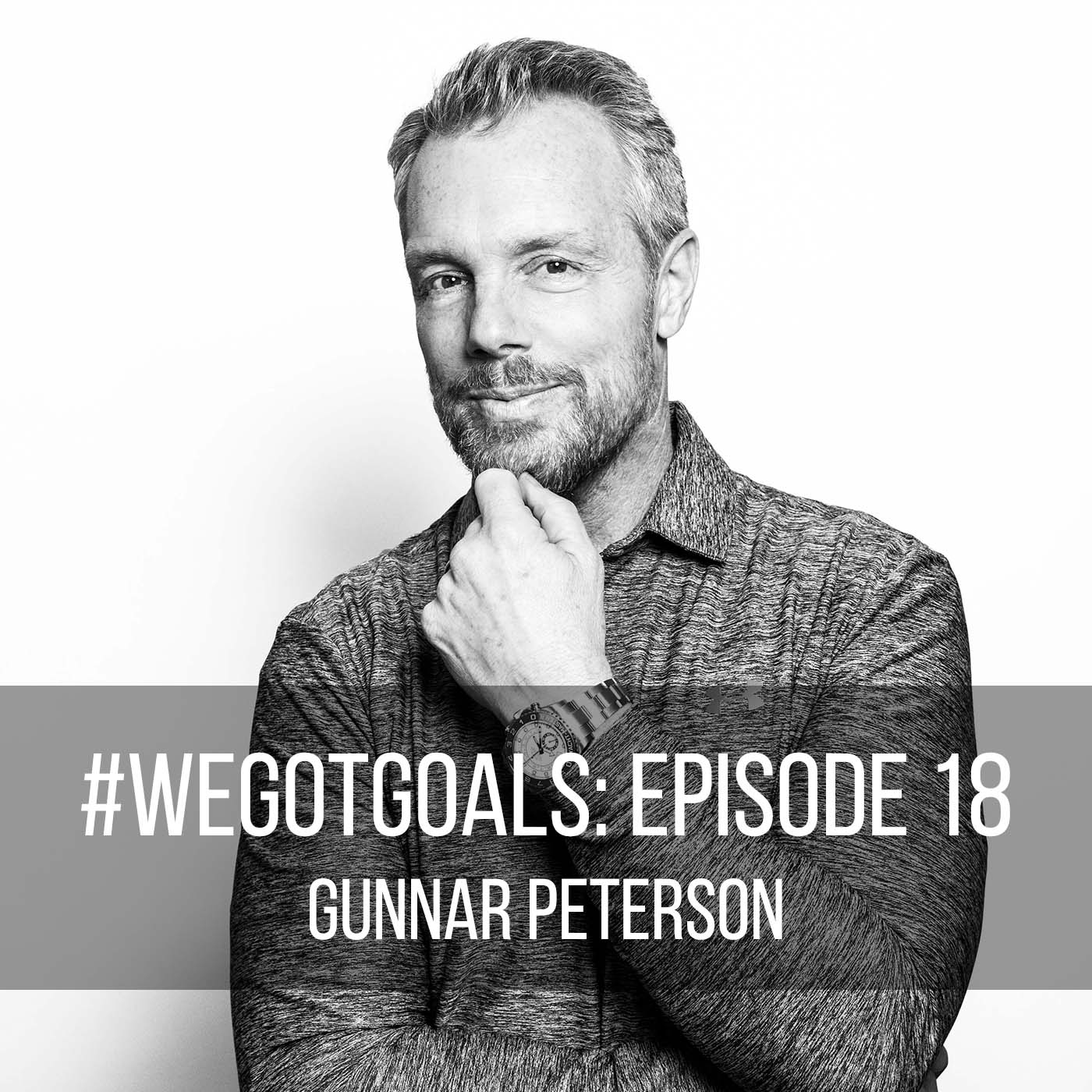 A couple of months ago, as Propel prepared for its Industry Day in Chicago, I received an email asking me to moderate a talk by celebrity trainer Gunnar Peterson. I'm pretty sure that my reply just said, "duh." I knew this was also the perfect opportunity to pick this high achiever's brain for aSweatLife's podcast, #WeGotGoals.
Gunnar Peterson is like a sour patch kid, you're first met with his tough-guy outer layer – whatever that sour sugar is made of –  but beneath it, his concern is pushing his clients and the industry forward. His focus is the reason why he is where he is. His clients get results because they're invested together in getting the results.
Getting to where he is today – gym owner with a prestigious book of clients and a dizzying amount of endorsement deals – took understanding the high caliber of service he wanted to deliver and eliminating anything that stood in his way. Striking out on his own to create a gym he was proud of was the only way forward.
These days, he's in and out of the gym, bouncing between sweating and the spotlight, where he boasts appearances on Revenge Body, Keeping up with the Kardashians, People Magazine, and Today. Even with travel and appearances he trains multiple clients each day as well as the Lakers. How does he sustain that? The most obvious way possible: he credits good time management, but when you listen to him speak to the success of his clients and his programs, good time management is fueled by a passion to make the industry better.
He noted that he sees a TV program as a big, future goal. But not the kind of program on which everyone's name starts with a "K," he wants to focus on helping people find trainers and ask the right questions.
But ask him if he has a personal goal for fitness, you'll hear a pause.
"Like body goals?" he asked.
These days, his goals in fitness revolve around keeping his energy up for his clients, being present for his kids and "staying attractive for his spouse."
Listen to Gunnar's episode and if you like what you hear, be sure to rate and review #WeGotGoals on iTunes.

Let us know!
Did this post help you get closer to achieving one of your goals?