Squeeze More Out of Chicago Summer With Outdoor Fitness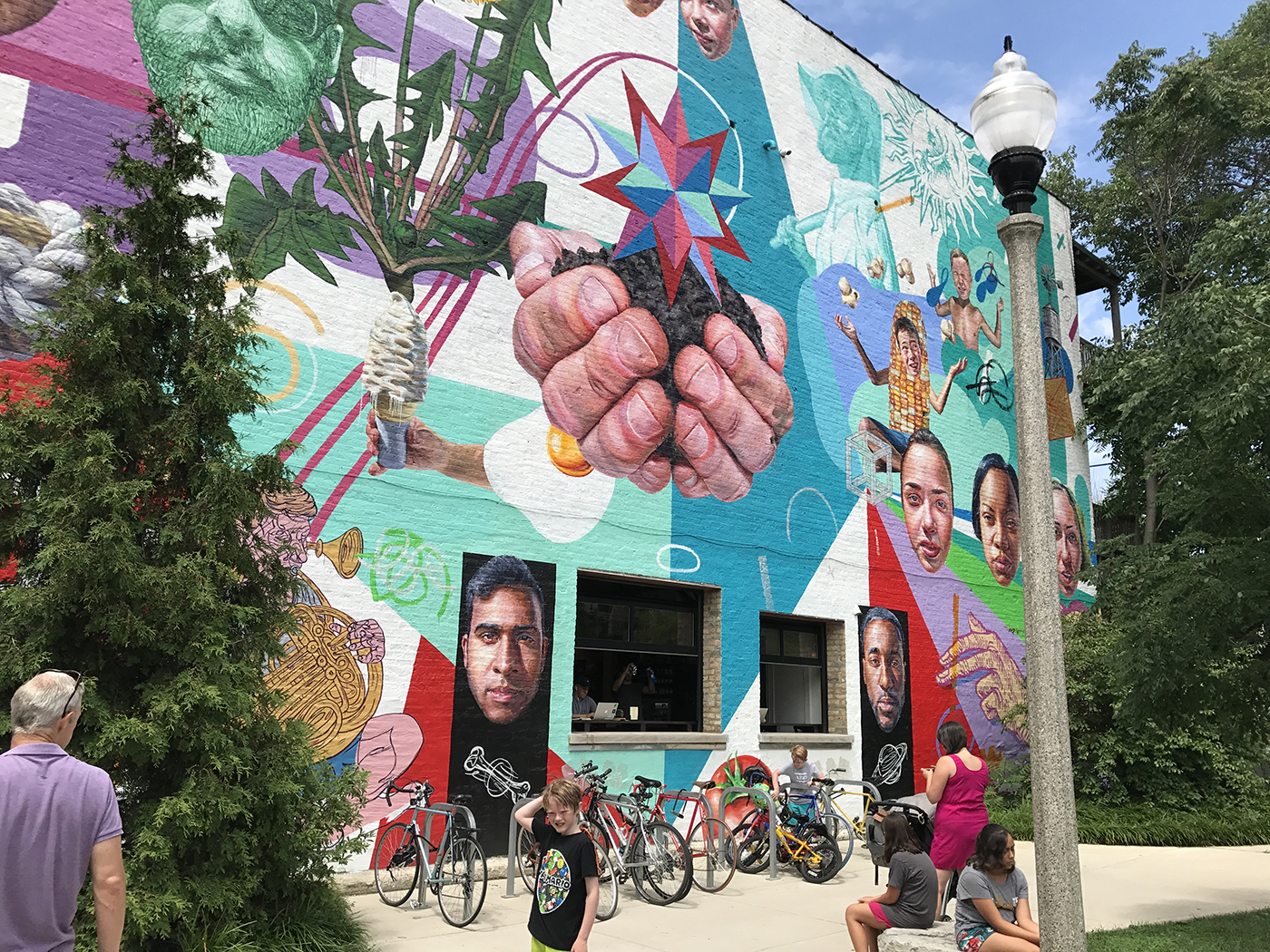 Those of you who've spent a winter in Chicago know that we mean business once summer rolls around. As soon as the sun starts shining, the Lakefront Trail is packed with runners, bicyclists, rollerbladers and walkers. People pour out of their offices for healthy lunches in the Loop and indulge in happy hour cocktails. Fitness studios across the city take their workouts outdoors for free sweat sessions, while adventurous athletes find new ways to stretch winter-weary muscles.
In addition to the free workouts and adventurous activities referenced above, check out these uniquely Chicago outdoor fitness options in the weeks ahead. After all, Labor Day might signal the end of summer in some circles, but here at aSweatLife, we'll be seeking out every last bit of this glorious season for as long as we can.
Hit the 606
Chicago's own version of New York City's High Line stretches nearly three miles through several West Side neighborhoods, including Bucktown, Humboldt Park, Logan Square and Wicker Park. No more jogging in place as you wait impatiently for a light to change; on this elevated trail, the way is wide open for runners, bicyclists, walkers and leashed dogs.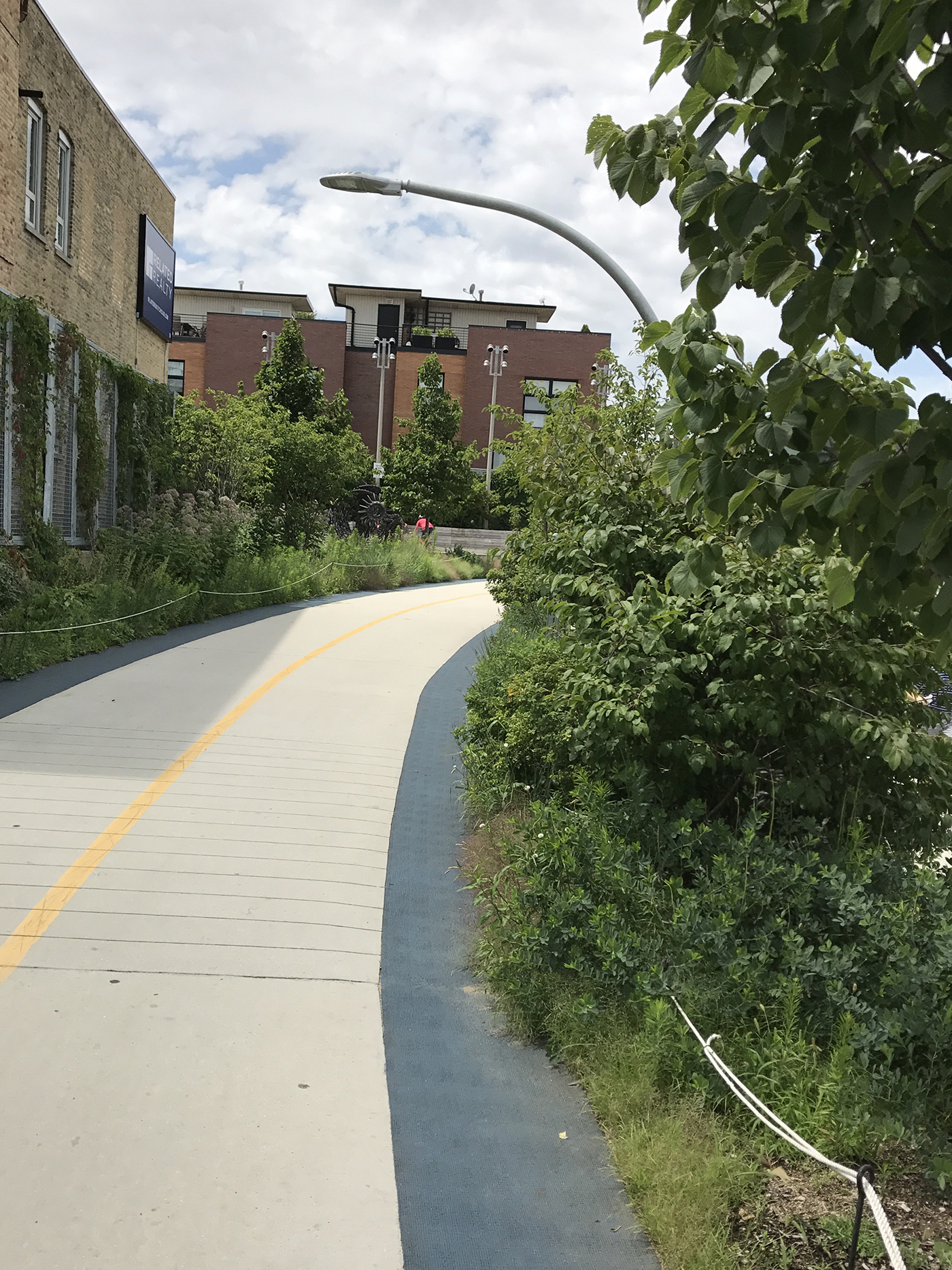 Pro tip: Do a quick set of stairs at the Park 567 Milwaukee/Leavitt access point, then drop to the grass in the park for a round of push-ups and planks.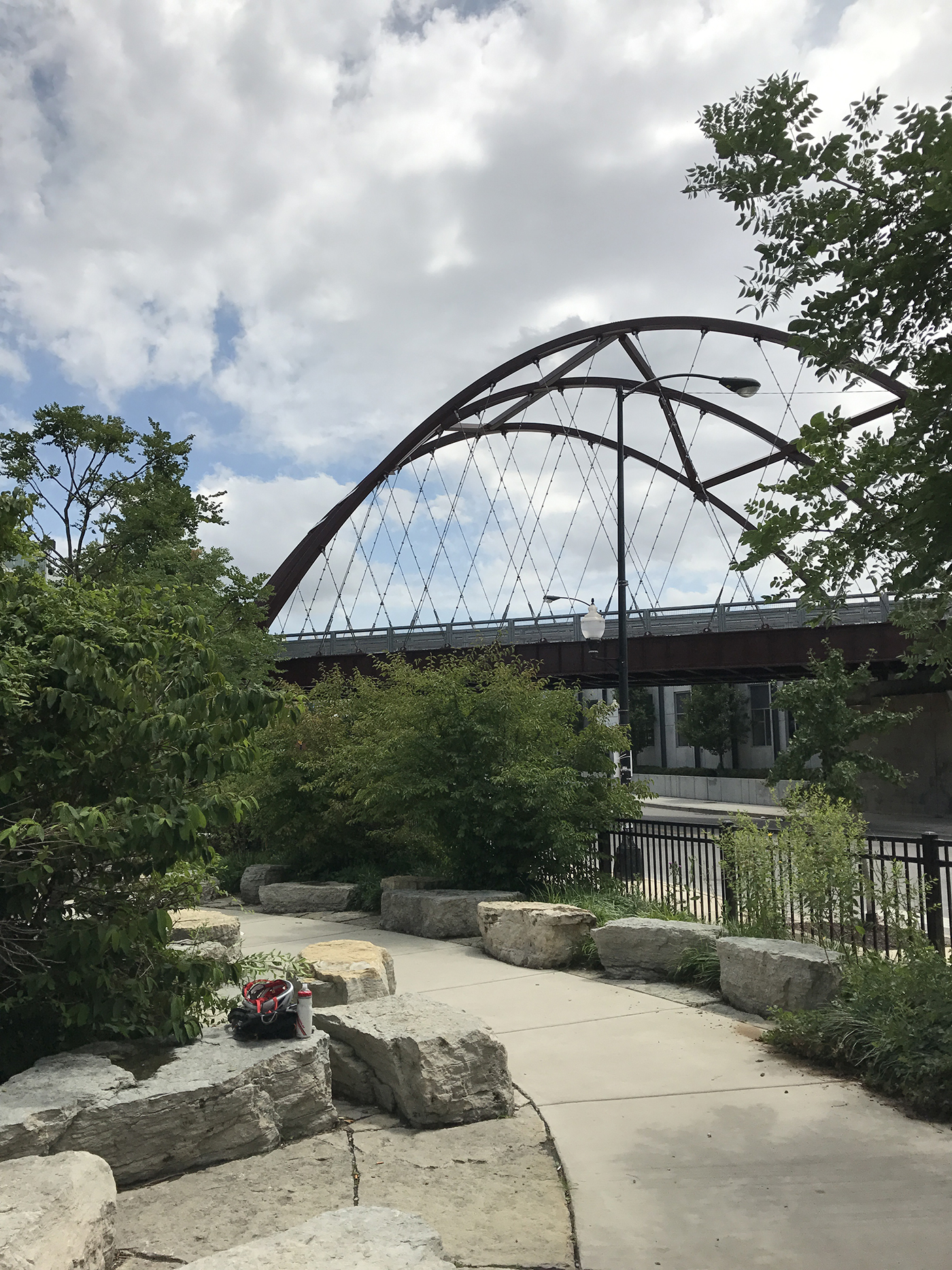 Cool Off at Holstein
Channel your inner Michael Phelps in the public pool at Holstein Park in Bucktown. The 50-yard pool boasts six lanes and a depth of up to 11 feet. Until September 4, lap swim is offered daily on the weekdays from 7-8:45 am, noon to 12:45 pm and 6-7:15 pm. Weekend lap swim takes place from 9-10:15 am and 6:15-7:15 pm. Lap swim memberships are required; these are available for $25 per month or $40 for three months. The good news is that one membership gets you access to any of Chicago's nearly 50 public pools that offer lap swim times.
Scale the Wall at Maggie Daley Park
Amateur and experienced climbers alike make for the clouds at the climbing wall in Maggie Daley Park. This outdoor climbing park offers bouldering, lead-harness climbs and top roping across 19,000 square feet of surface area. As locals and tourists watch from the ground, show off your sinewy muscles alongside up to 100 fellow climbers. The climbing wall is open daily through October.
Bump, Set, Spike at North Avenue Beach
In my experience, summer visitors are often shocked to discover Chicago's active beach scene, sputtering in surprise as they see the rows of sunbathers stretched out across Lake Michigan's shores. With beach access comes beach volleyball – one of my favorite ways to soak up that endless summer feeling. While there are more than 150 sand courts in the city, I recommend the ones at North Avenue Beach for a full dose of that Chicago beach experience (unpredictable wind gusts included). Just get there early because those courts go fast! And don't forget to B.Y.O. net and volleyball.
Cruise the Chicago River
Not to be outdone by beachy Lake Michigan, Chicago's other major waterway offers its own outdoor perks. Rent a kayak or canoe from one of several providers (Urban Kayaks, Chicago River Canoe and Kayak, Wateriders, Kayak Chicago) to see the Chicago River from a whole new perspective. These outfitters make the river come alive with specialty tours on the city's history, architecture and nature, not to mention sunset cruises and fireworks paddles. Of course, lessons are also available if it's your first time or you need a refresher.
Don't forget to check out our other Chicago summer workout ideas here and here!