#WeGotGoals With International Yoga Teacher Kathryn Budig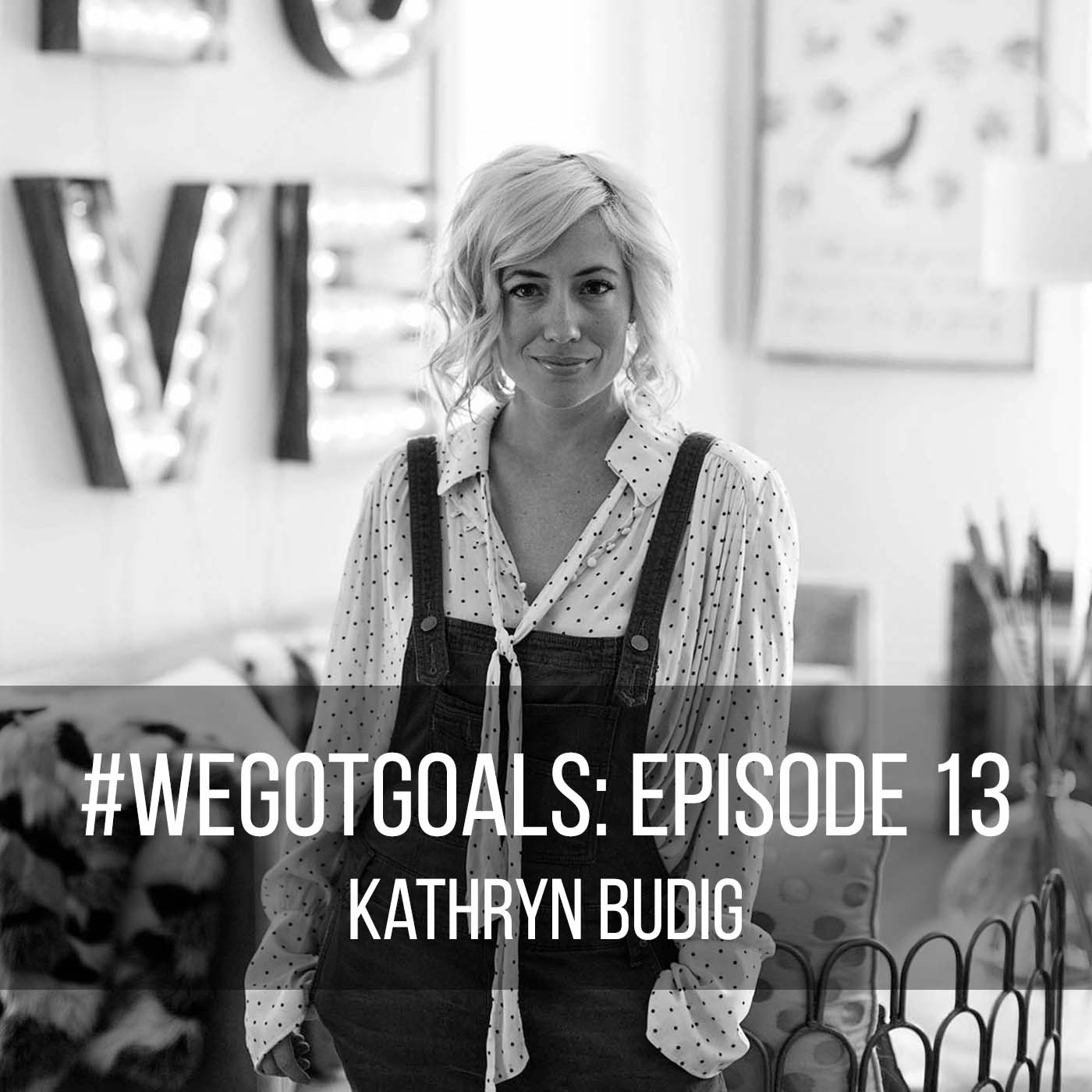 No two days are the same for international yoga instructor, Kathryn Budig, but for her to reach such soaring heights, she needed to find calm in the crazy. Remaining centered allows her to do things like author her book  Aim True, contribute to publications like Yoga Journal and MindBodyGreen and bring yoga to the world via her online yoga channel on YogaGlo.com.
Recently, though, she's undertaken a whole new endeavor that's brought her a new sense of pride: The launch of the wildly successful ESPN Podcast Free Cookies with her girlfriend, Kate Fagan.
My week was made when I got to chat with Kathryn about all things goal-oriented – where she's been, how she got there, what she's learning about herself, what lights her up inside and where she's headed.
Amidst the chaos and craziness that often overtakes Kathryn's busy schedule, she's intent on cultivating a sense of patience, ease and reflection throughout her day in order to manifest the kind of life she wants to live. Her podcast is the first step in that direction.
"I'm trying to create more and more work endeavors that don't require a passport or an airport," Kathryn shared. "I would love for that to be more of a full-time job for us, if that could be possible. I've been thrilled at the conversations that we're having … and hopefully bringing needed information and a sense of levity in the world right now, offering reality with a dose of laughter and banter."
And while she's taking steps to shape a life she wants to lead daily, Kathryn has a few go-to tactics that keep her sane and happy. In addition to a morning routine with a strict no technology policy, she puts limits on how much time she dedicates to technology and social media throughout the day.
"It fries my creative cells," Kathryn said. "If I have spare time to be sitting and scrolling, I have that time to be doing something creative."
Something creative might be reading or researching for her next book, but it also might just be getting outside and looking at the things around her.
Observing the world is "a craft that we are losing in this day and age," Kathryn said. "If we [can] take the time to notice the details in little, everyday experiences, that's where the magic lies."
What does her future hold? Listen to Kathryn talk about her goals both big and small, and how she's navigating the regular chaos of the world and her life by staying grounded in those little bits of magic in the everyday.

Listen on Soundcloud:
Hear us on Stitcher: