Simple Mills: Making Food Your Body Can Recognize
[Disclaimer: This piece is brought to you by Simple Mills. As always, we only write about the places, things and experiences we love and want to share.]
Making food your body can recognize doesn't sound like it should be a tall task for a food company, does it? But it's what makes Simple Mills, the creator of a gluten-free, grain-free, soy-free, non-GMO, paleo-friendly baking mix recipe, different. Creating delicious baking mixes – and now frostings, crackers and cookies – that also stay true to the simple ingredient rule is the standard for Simple Mills.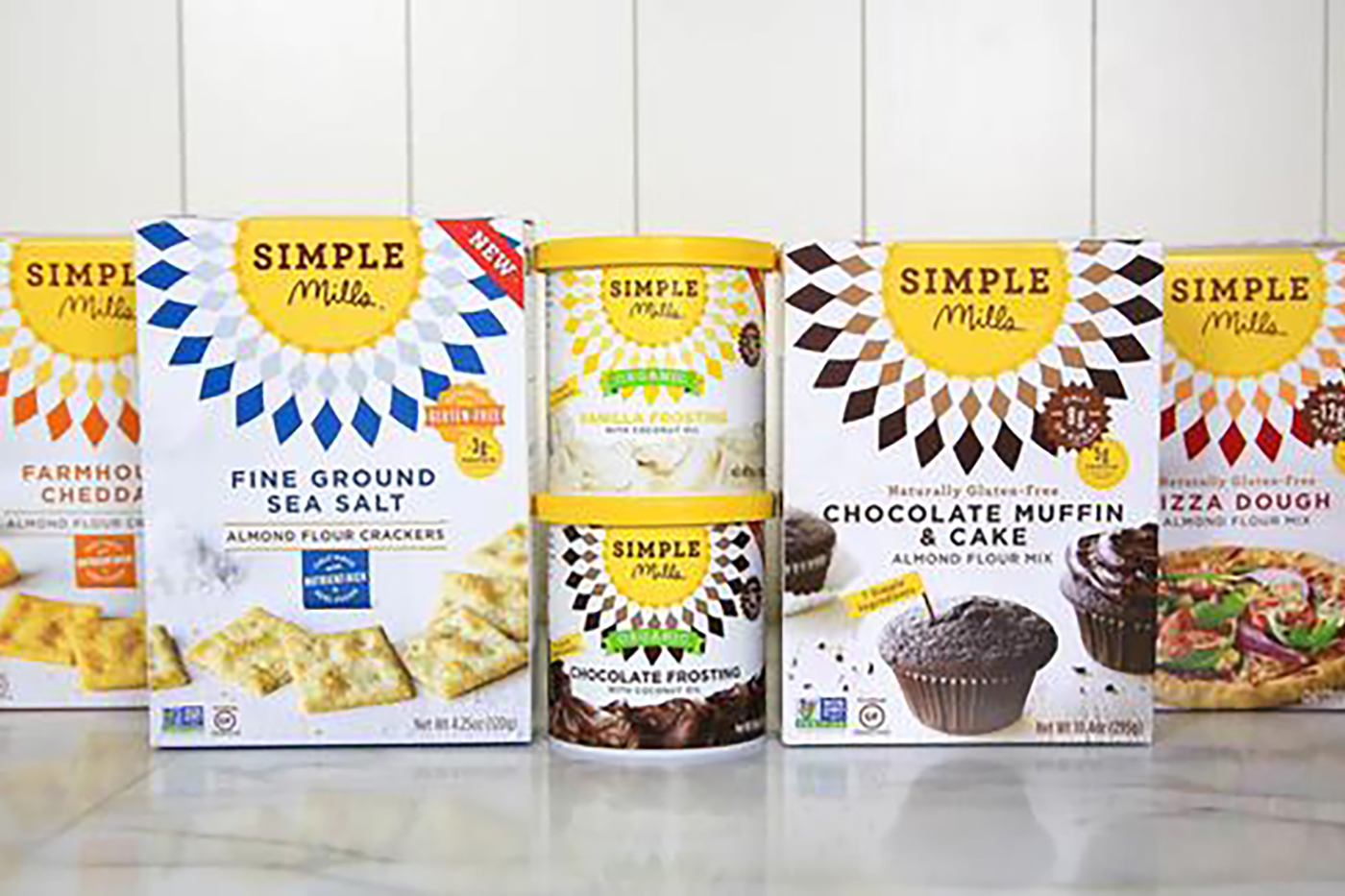 Katlin Smith started the company out of a personal need and desire to feel better after eating the things she enjoyed. At 23, she was tired of feeling tired, less than 100%, without any real reason why. But after making the shift to a gluten-free lifestyle, things changed for her. Now, just a few years later, you can find Simple Mills in grocery stores all over the country.
Simple Mills' secret recipe, if you will, is unwavering focus on ingredients without any sacrifice of flavor.
"The number one ingredient of all of our baking mixes is almonds so they're just really finely ground as almond flour," Katlin said in an earlier interview. "The ones that are sweetened are sweetened with coconut sugar which is a low glycemic sweetener, but even our artisan bread mix has six ingredients: almond flour, arrowroot, flaxmeal, tapioca, sea salt and baking soda. All things that you can recognize your body can recognize."
What does this all translate to? Finally a product on shelves that walks the walk. Open the frosting and, if you don't devour it all spoonful after spoonful right away, you'll come to find that the product isn't meant to last for weeks on end. It's meant to be enjoyed, or else it won't last. It's the true tell tale sign of food made with ingredients that make sense in your body.
You can find Simple Mills after all of the Lunch and Learns during #SweatworkingWeek with healthy desserts for you to take on your way.