Simple Mills, Changing the World One Ingredient at a Time
The wall across from Katlin Smith's desk is full of letters of gratitude. Letters families, kids, parents, friends and strangers wrote to Katlin and her company because of what Simple Mills has done for their outlook on diet and nutrition.
Pay Katlin a visit to see the wall for yourself, or just spend five minutes hearing her passion for changing the conversation around real food with simple ingredients and you'll understand. Simple Mills was founded by Katlin with a simple mission: creating food that nourishes the body and does no harm.
We learned more from this Chicago-based entrepreneur about what it was like to start a wildly successful company at such a young age, what's the secret ingredient to her magical team today and how she sees Simple Mills growing in the future.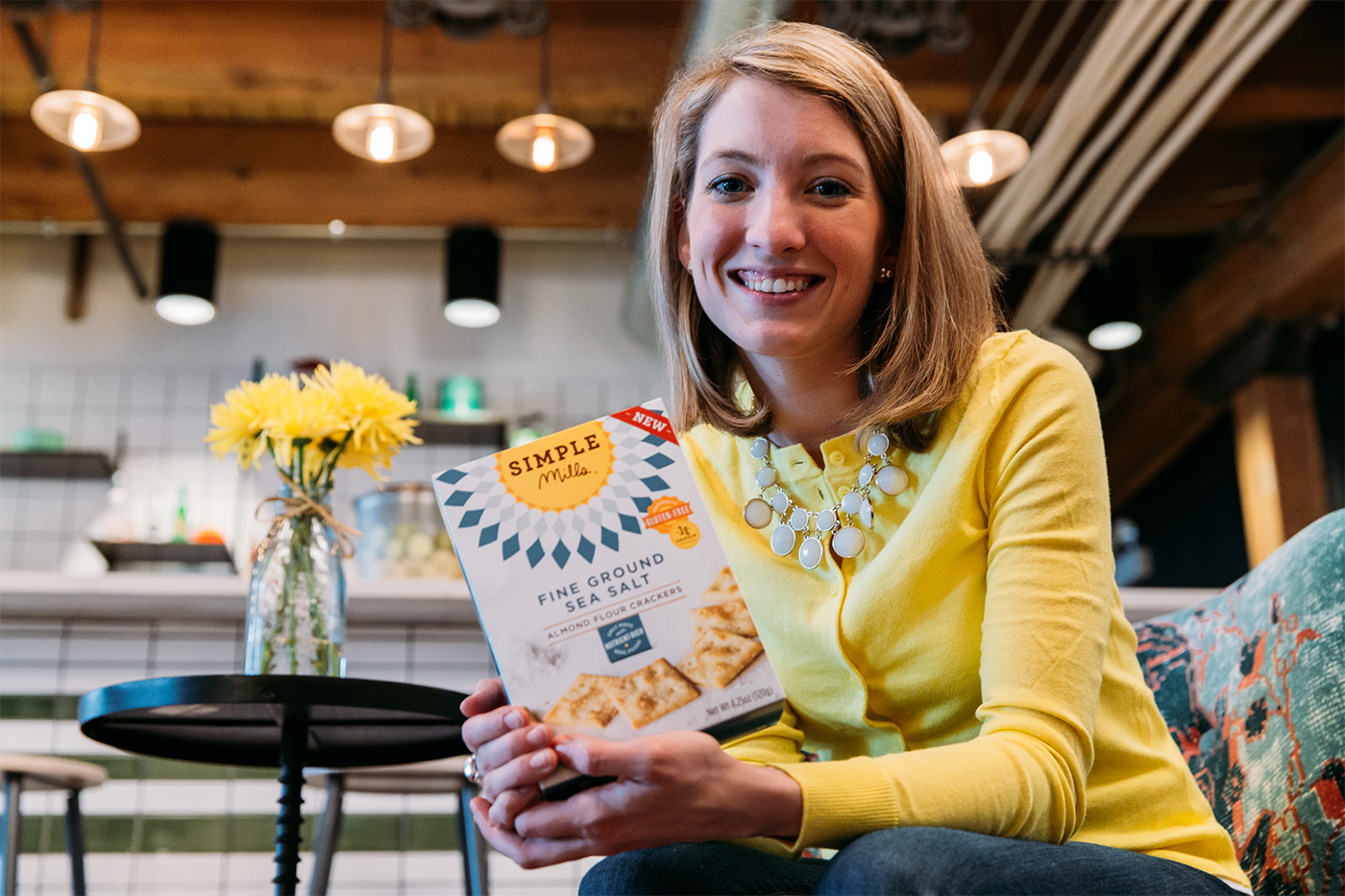 A bad relationship with processed foods sparked an idea to create something better.
After she cleaned up her diet, removing a lot of the processed foods and sugar, she said realized that food could be used as medicine.
"It made a huge difference for me, one that I never really expected," she said. "My joint pain went away, I had a lot more energy, my seasonal allergies went away … all of these things that I just thought were part of life or that you go to the doctor and get a pill for."
This simple revelation fueled Katlin's fire. She felt a sense of duty to keep going with the idea of creating more "simple ingredient real food" to choose from in the grocery store. After all, if she had been struggling so much, she surely wasn't the only one.
At just 23 years old, she started Simple Mills, "in a commercial kitchen in a seedy part of Atlanta" she said, mixing recipes together to come up with a gluten-free, grain-free, soy-free, non-GMO, paleo-friendly baking mix recipe. That first product got her into one Whole Foods store, and then another, and she slowly added on store after store, and chain after chain. Just five years later, Simple Mills' products are sold in more than 7,000 stores with products in multiple categories including baking mixes, crackers, cookies and frostings.
And since she started the journey, mixing and baking out of her own basement, she surrounded herself with 15 full-time employees that, as she explains it,  are "passionate about really elevating the standards of what people are eating and work tirelessly on the brand."
It's her team that makes Simple Mills what it is.
It takes a wise leader to know his or her weaknesses. Katlin attributes the success of the company as much to her team as to her own passion and drive to press on in the face of adversity during the first years, and even today now that Simple Mills is widely known and loved by thousands of people.
"I think the really critical thing is surrounding yourself with people who are even better than you and also that simultaneously believe in your mission and where your company is going and what you stand for because I could not have done this without them," Katlin said. "This is as much the product of their hands as it is my hands. And there are people who help me watch for the things that are coming, things that I don't have the experience to see. "
Still, taking on the weight of elevating the standard of packaged goods across the board is heavy, especially since it's a role Kaitlin described as one that chose her.
"As an entrepreneur you have to be an optimist," Katlin said. "There's certainly times where you're like, 'Oh my goodness this is awful' [but] I'll still say this today, that 95 percent of the time this is the best job in the world, 5 percent of the time it's the worst job in the world. It doesn't have a middle ground. But it's getting through those things that's also part of the fun because then you look back and you think, 'Wow I can't believe how far we've come.'"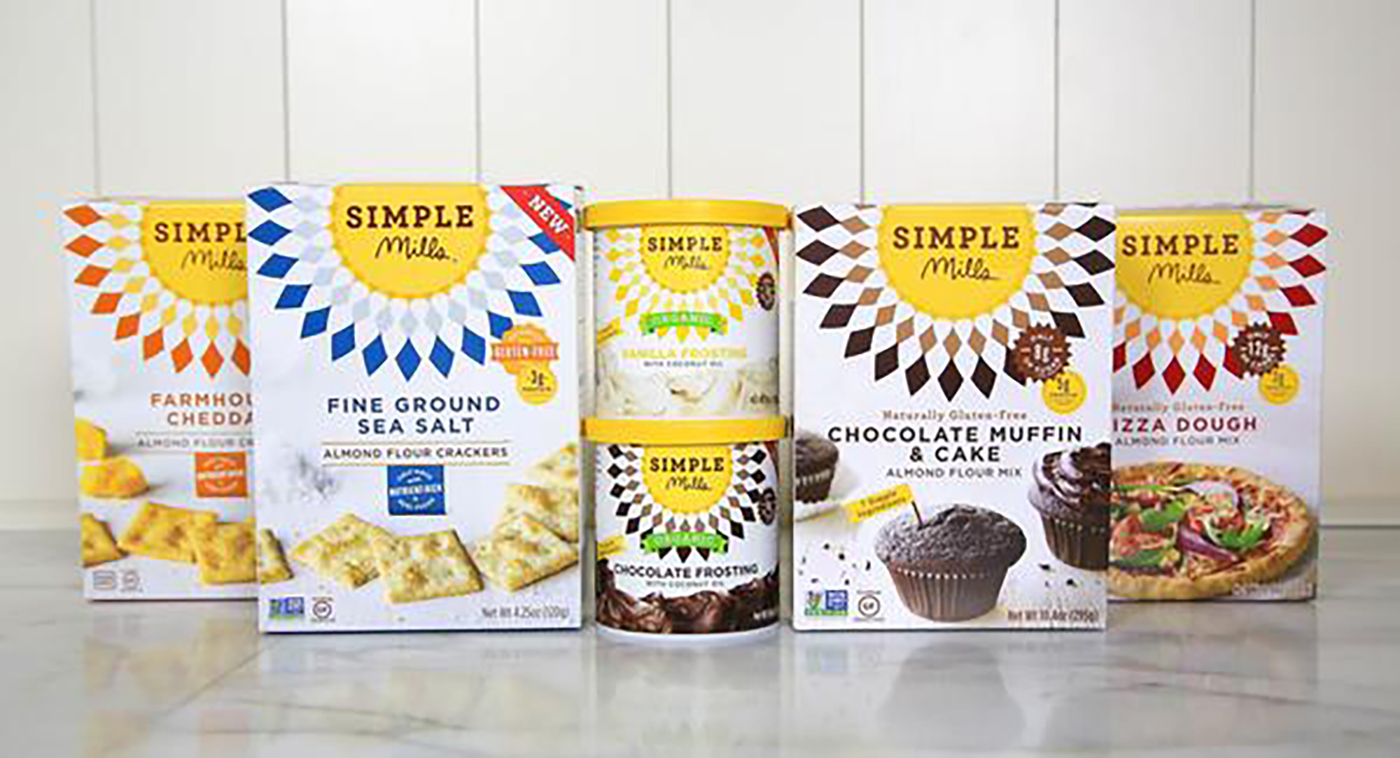 With a belief that simple ingredient real food can be medicine for the body, Simple Mills has big plans for the future.
The company understands that the barriers to always eating healthy are convenience and taste, and they strive to break down those barriers constantly. Katlin said she wants all the products to taste like "the things you grew up with and love the flavor of, but in a way where you're not sacrificing on processed ingredients or carbs or sugar."
Think of cookies with the flavor of Chips Ahoy, crackers with all the crunch of the processed wheat flour alternative, a cheddar chip just like a Cheez-It.
As the company continues to expand, Katlin envisions Simple Mills in every aisle of the stores you shop.
"We're really firm believers in a rising tide raising all boats and we really want to be the brand that represents simple ingredient real food across the center store, so continue to watch for our products in other categories," Katlin said.
You can find Simple Mills in In Whole Foods, Target, Sprouts, Mariano's, Wegmans, Jewel or find another store online.
And if you bake up the chocolate muffins thinking you'll be able to curb your cravings because they're a "healthy" baked good, think again. I had to physically pry myself away from the pan (they didn't even make it to a plate). Consider yourself warned.