Revisiting Tennis After Ten Years
Venus and Serena Williams are bosses. Not only are they extremely talented athletes, but they each also have a fabulous fashion sense. On top of that, Venus and I share a birthday. So it's not altogether surprising that I find two of the world's best tennis players pretty all-around cool.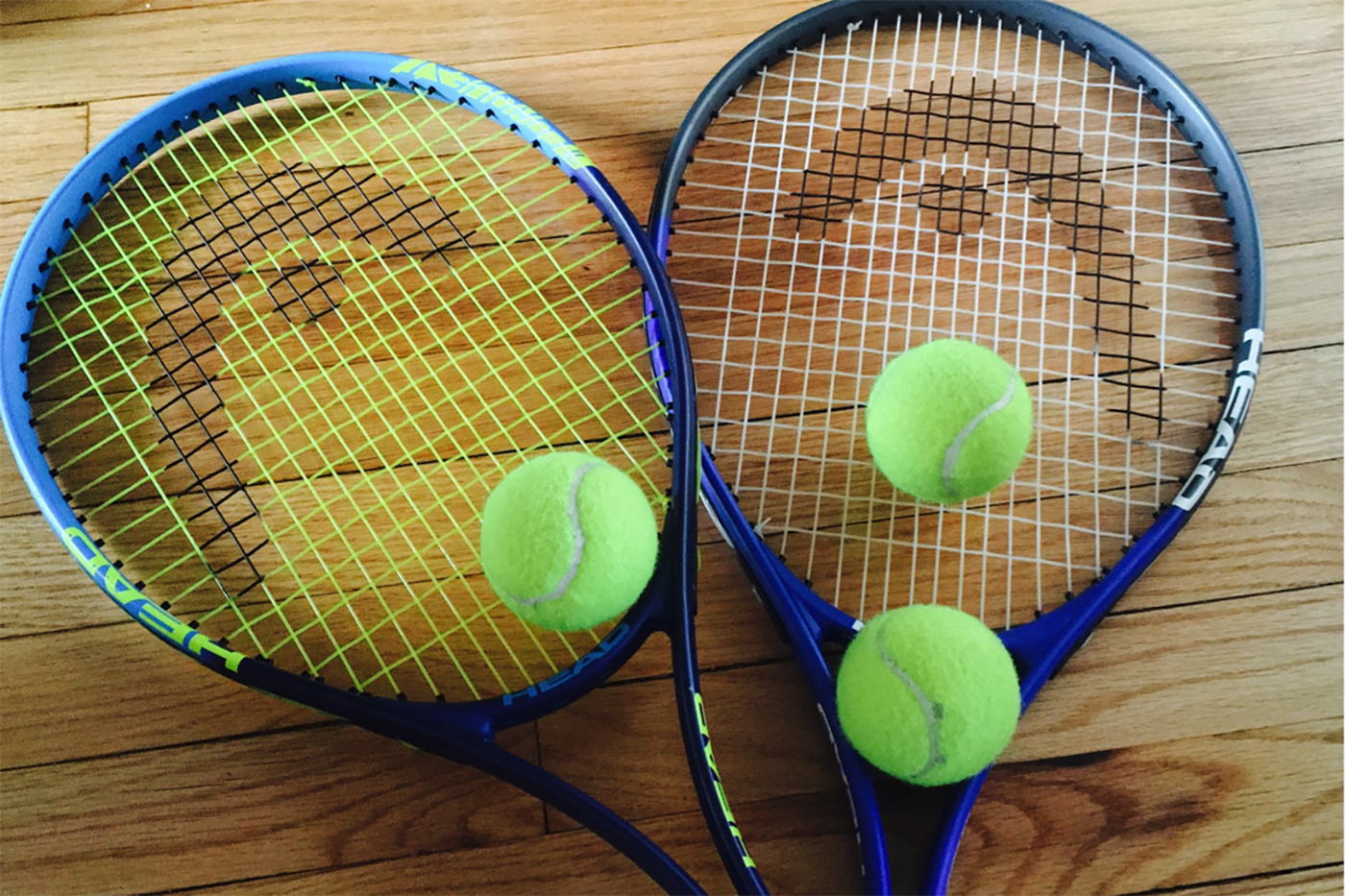 And who doesn't want to be like someone they admire? As much as I'd love to be like Venus and Serena, there's just one problem — I've never considered myself adept at sports involving hand-eye coordination. As I've detailed in previous posts, running is my forte.
Sure, I tried tennis back in the day. In fact, I went to a brief community tennis camp when I was in sixth or seventh grade. But as I grew older, I drifted more and more towards running as my sport of choice.
So when my husband Luis suggested we play a sport together, I was wary. It had been far too long since I'd participated in any sporting event, and I was afraid I'd embarrass myself. Plus, I'd forgotten the rules of tennis after more than a decade without play. "I don't know," I replied to Luis' request. "Can't we just … go for a run?" But he was excited to play tennis. And after a bit of conversation, he convinced me to join him.
Together, we headed out, bought two tennis racquets and a bag of 18 tennis balls and drove to a court near our home. Because it was evening and the sun had begun to set, we had to turn on the court lights. It was under those very lights on a West Dundee, Illinois court that I revisited the sport of tennis.
Luis taught me how to serve, how to keep score, where to stand and which lines meant out of bounds. We practiced everything from volleying to serving. And it wasn't just for that night. We've continued to play tennis on a weekly basis (if not more frequently) since then, primarily because we both love it so much. Tennis is a pretty great workout, too — my arms felt strong (and sore) after just one night of playing.
I was nervous to pick up tennis after over ten years of not playing a single match. But as Luis coached me through the rules and gave me advice, I learned that retrying something old can be just as fun as doing something you love. And it didn't hurt that I finally got to channel my inner Venus and Serena.