Studio-to-Street Hair Fixes
Hair is a main topic of conversation when it comes to females and working out: "Are you washing your hair after class?" Even worse, we'll skip workouts all together to preserve our precious locks from sweat-induced frizz, kinks and tangles.
To avoid any excuses that might be preventing you from getting in a sweat session, try these techniques to tame your mane at the gym, to make an easy transition from the studio to the street.
Dry Shampoo
Most of us use it, but apply BEFORE you break a sweat. The powder can work to absorb perspiration as it starts. Post class, add an additional spritz to your roots and blow your sweat dry around your hairline using a round brush (like a blow out). Sounds gross … but it works. My favorite dry shampoo is Dove.
Bumble and Bumble Don't Blow It (H)Air Styler 
Wash your hair at night and apply the product to damp hair. Put your damp hair in a loose bun held on the top of your head with a scrunchie (to prevent kinks and tearing your hair while you sleep). For a morning workout, keep your hair in a bun. After class, blow dry your hairline while it's still in a bun. Take down your hair and you'll have effortless curls.
Pony Tail Tamer
For all my runners, do you ever get a crazy, knotted ponytail after your workouts? Problem solved. Put your hair in a high ponytail. Fasten 2-3 additional bands around your ponytail, approximately an inch apart. This keeps your hair from touching your back, getting sweaty and tangling with every step. And it looks super cute.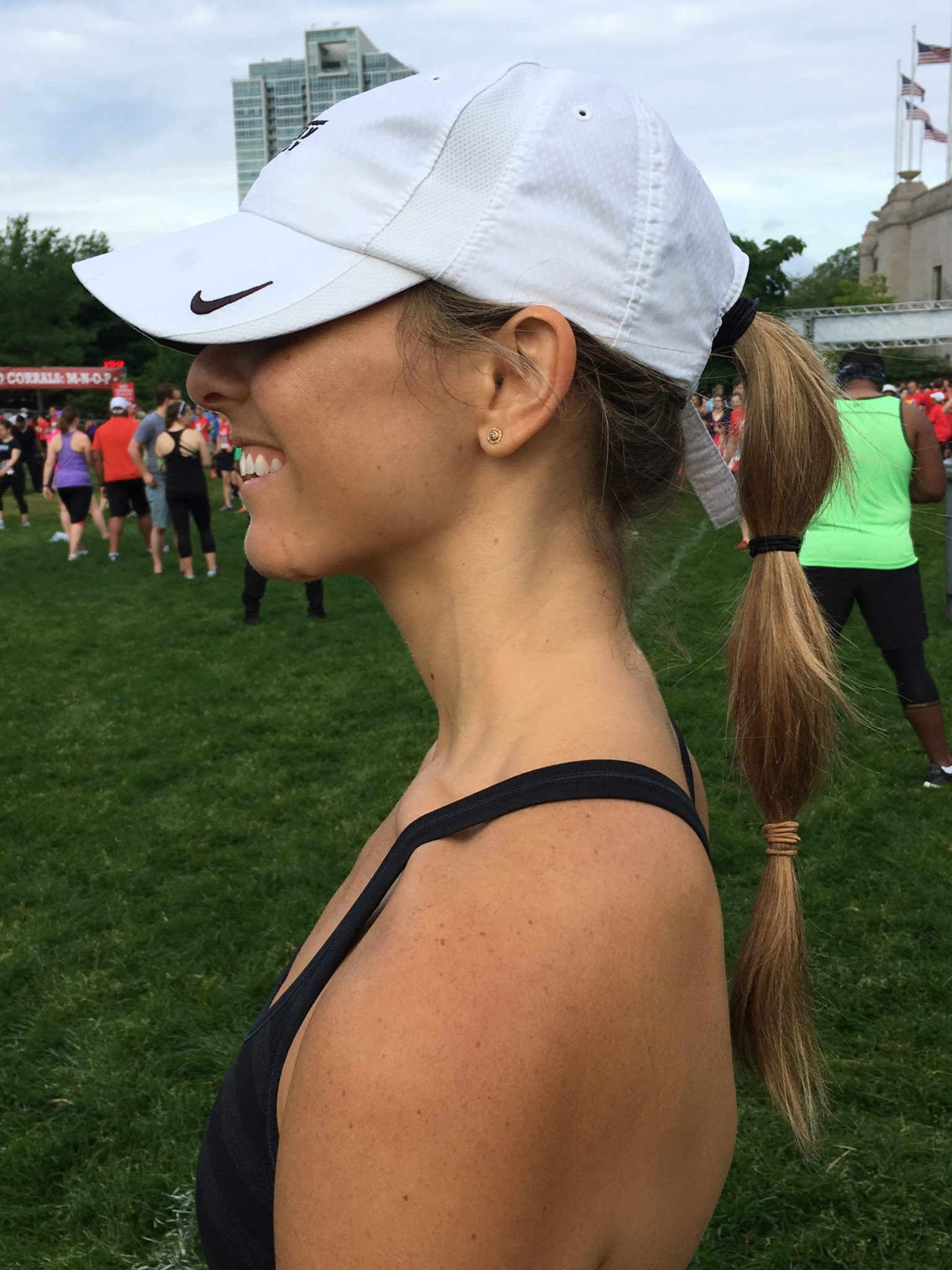 Braid To Beach Waves 
This trick is a win/win. Pull your hair into an inside-out single french braid for your workout; it looks cute and keeps your hair in place. Post-workout, blow dry your roots before taking out the braid for beachy waves. Spritz your locks with a texturizing spray such as Not Your Mother's Beach Babe Texturizing Spray to define and hold the soft waves.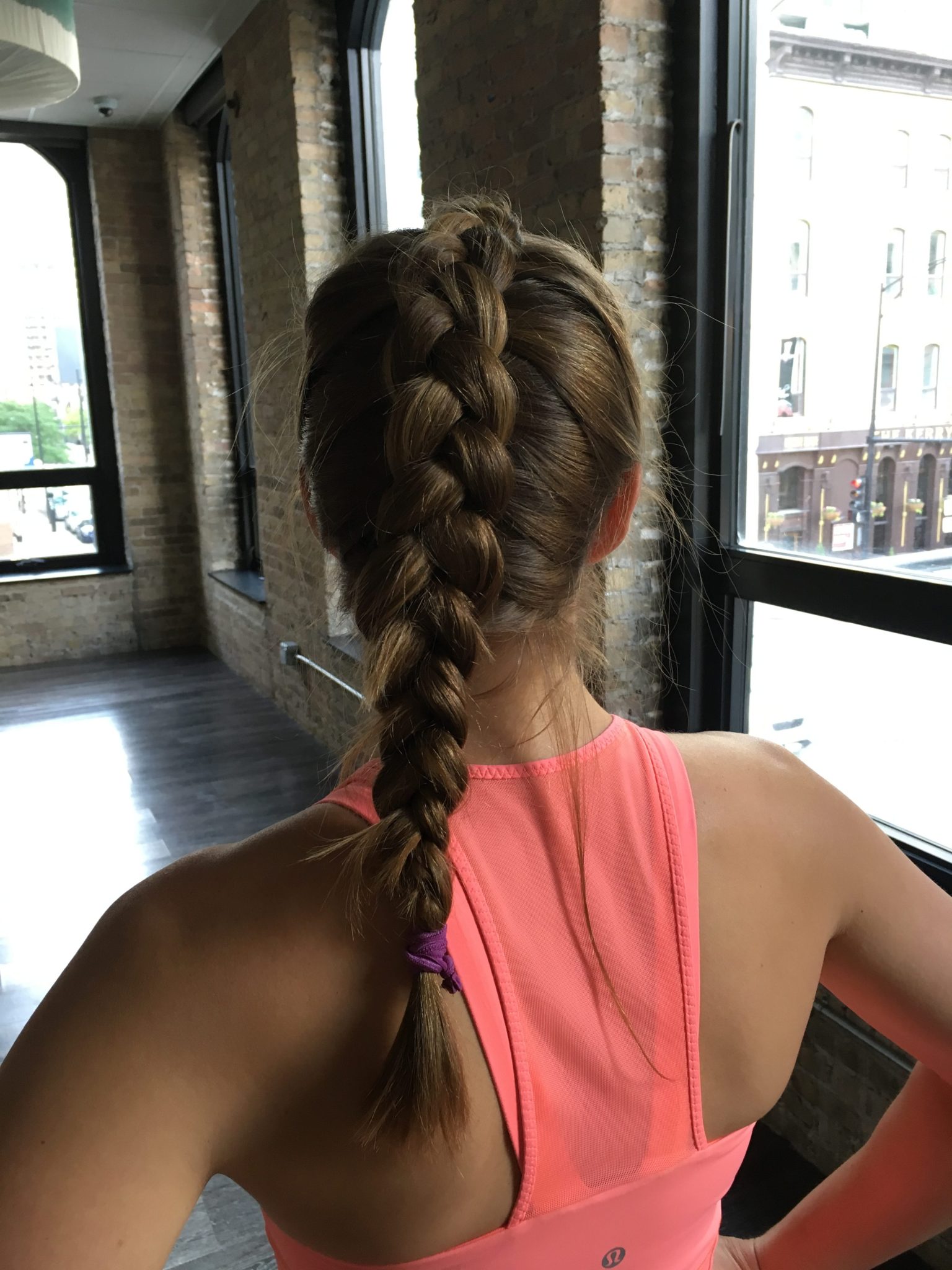 Accessories
Last but not least, accessories always upgrade your studio hair to street style. I love pulling my hair into a ponytail with a barrette which makes a basic ponytail très chic. Plus, pulling your hair away from your face and neck helps you cool down quickly post-workout.
Let us know!
Did this post help you get closer to achieving one of your goals?