Why You Shouldn't Stress About Your First Obstacle Race
Obstacle races are messy, challenging and bruise-inducing. All reasons to do one. If you've been wanting to crawl through the mud, climb over walls and run through fire, but are feeling anxious, aSweatLife is here to allay your fears.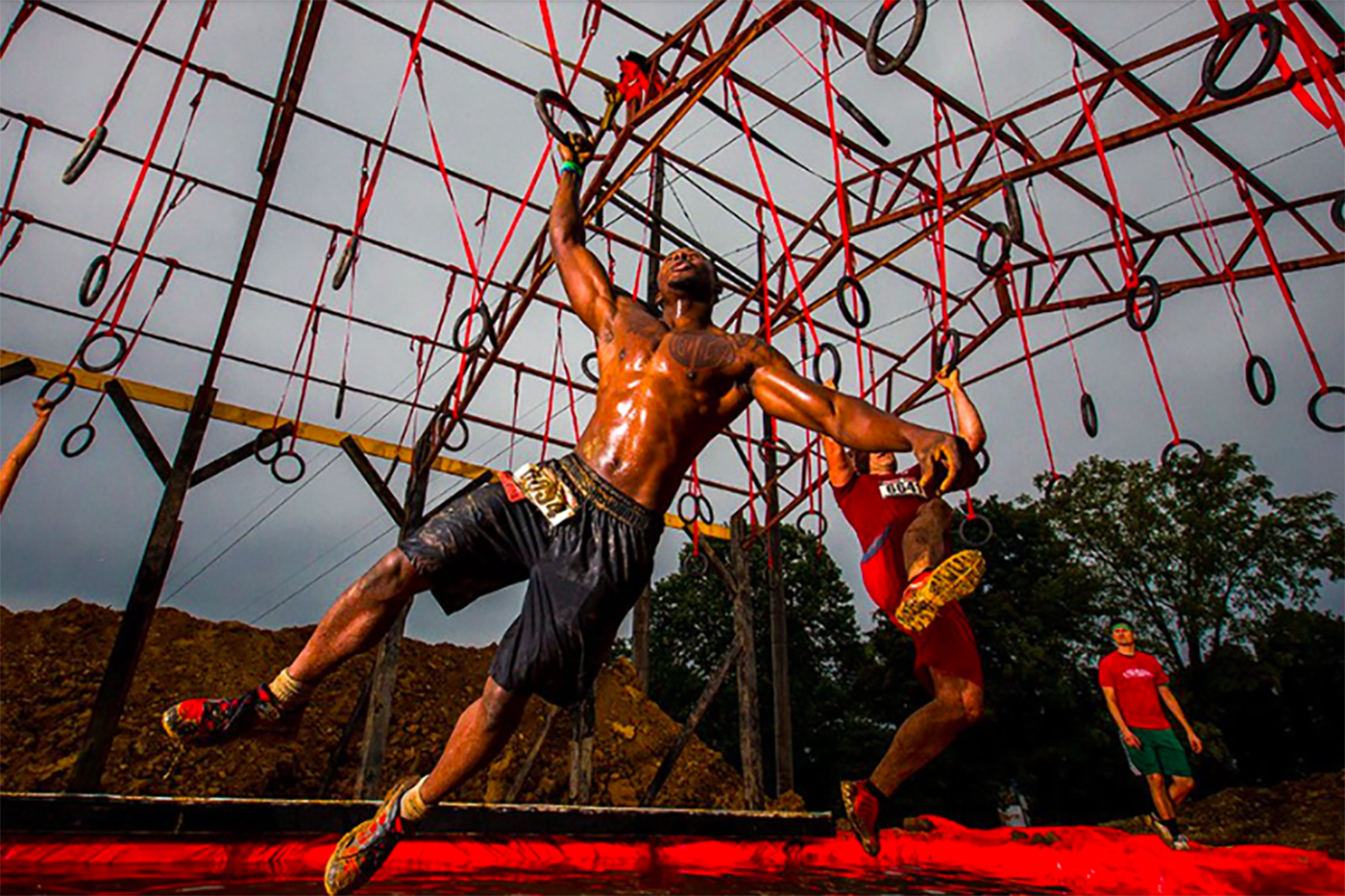 I recently ran my third obstacle race, the Rugged Maniac, in South Carolina. (Using a race as excuse to travel is another great reason to sign up for one.) Despite not having the upper body strength to conquer all the challenges, I did my best, fell down a lot and had a blast.
Here's what you shouldn't stress about before your first obstacle run:
Being in Peak Form
I'm not saying you shouldn't at least be healthy and active before tackling this activity, but you don't have to be a ninja warrior. The Rugged Maniac I ran in March ranged in athletes from the supremely fit to the occasional worker-outer to the millennial to the senior citizen.  
There are also a ton of races to choose from, whether you're looking for a serious challenge or just something fun to do. Tough Mudder holds a 5K, a 5 miler, a 10 – 12 miler and for some reason, an insane 24-hour event, while Spartan Race offers a 3 – 5-mile Sprint, an 8 – 10-mile Super and a 12 – 14-mile Beast. Meanwhile, MuckFest MS straight up tells you their 5K course is "built for laughs," not competition. Just do your homework. And might I suggest, choose one that packs in the most obstacles, because that's where the fun is.
If you're still stressing about your physical abilities, keep in mind:
You do not have to run the whole thing; walking is acceptable.

You don't have to attempt every obstacle; skip the ones you aren't comfortable with.  

Don't worry about yourself being an obstacle to other people. Most of your fellow racers will lend a helping hand and are understanding because they might currently be, or once were in the same boat as you.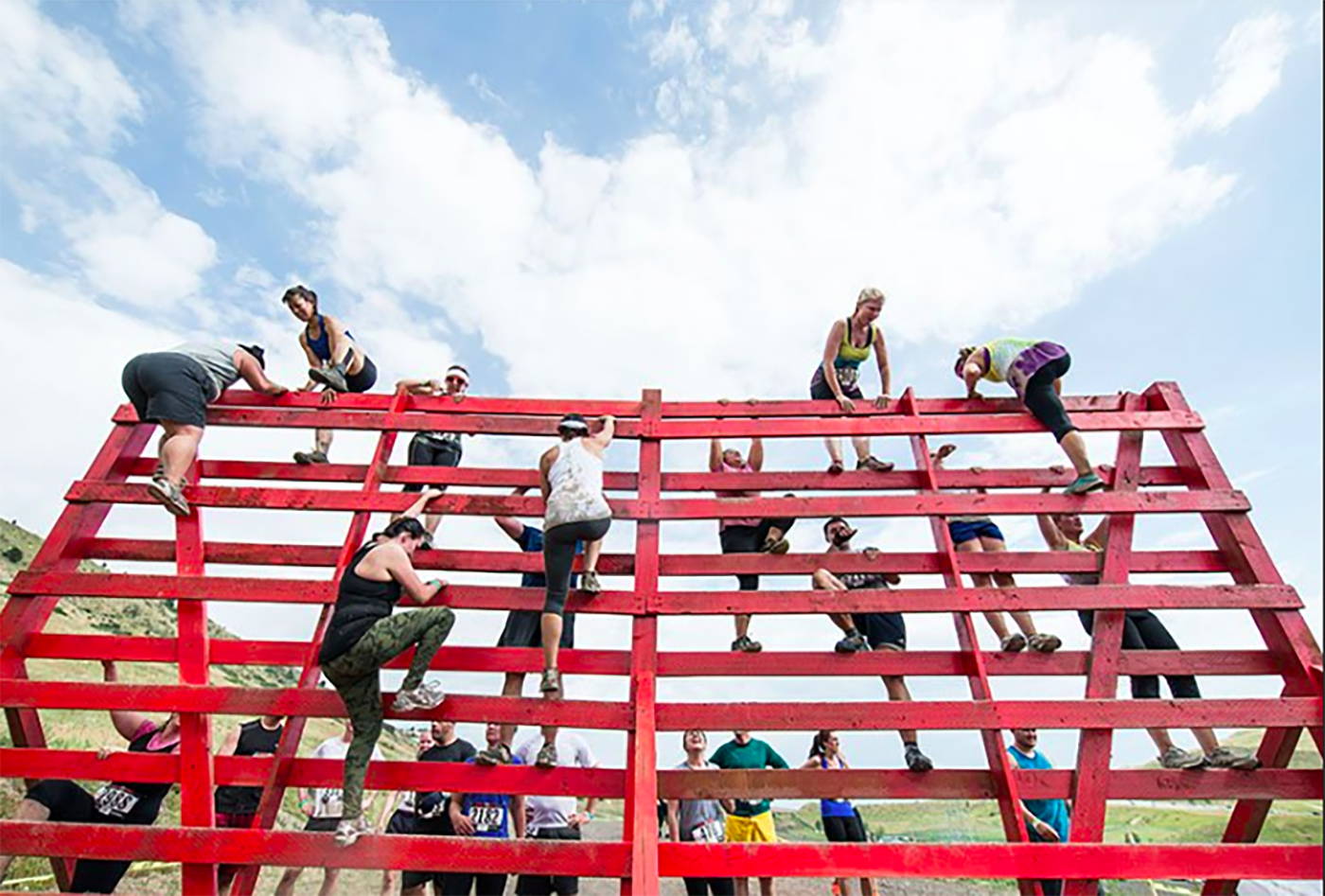 The Mud
Not everyone wants to get wet or dirty. I tried to avoid the former, but after failing to cross a pond of murky liquid via swinging rings, I was initiated and, therefore, dove in head-first during the next few water challenges. After a couple more, however, I was over it and passed on my last chance to get drenched. While I concede that getting muddy is part of the fun (don't forget a change of clothes and/or towels to sit on for the car ride home), I also enjoy a completely dry course, which Spartan Race offers by way of their Stadium Series.
Being a Morning Person
Rising at 6 or 7 AM for a race is one of my least favorite things to do. However, obstacle runs allow you to choose your start time well into the afternoon. So long as you allow time to get there, you can sleep in before your badass self performs feats called Goliath, Devil's Beard and Guillotine.
The Cost
With prices going up every month until event day, the earlier you register, the better. The best time to do that is right after one event ends. I received an email after my Rugged Maniac alerting me to their $39 registration fee for the next year's event. If that's still too much, many races will let you volunteer in exchange for free entry, or, as is the case with Warrior Dash, waive fees upon meeting a fundraising goal for their charity of choice.  
Your Attire
Similarly, if think you must spend a ton of money on shiny new technical gear, think again. Wearing cotton might not be recommended due to all the water it absorbs, but you don't need to stress about shopping just for race attire – especially if you're just doing a 5K. The cotton pieces I wore didn't affect me at all, and I threw my socks and shoes out because they were caked in mud. Unless you are running a 10-miler in cold, dreary weather (which I attempted once and was miserable no matter what) don't worry. Just grab something from your closet that you'll be comfortable in and won't mind getting trashed. 
No more excuses; gather some friends and start planning your obstacle race this summer. You won't regret it. You might even be inspired to get competitive at your next one, or at the very least, master the swinging rings.