Eight Tips for Taking Your First Fitcation
Growing up in North Carolina, I enjoyed taking a run on the beach early in the morning before everyone in the house was up. By the time I got back, the house was be abuzz and the smell of bacon was everywhere. After eating, I'd spend the rest of the day sleeping on the beach. And for a vacation, I had zero complaints about that kind of exercise regimen.
But as I started taking more vacations with friends, nights out drinking and boozy brunches the day after left little time to feasibly fit in a morning run. It wasn't until our first #TeamaSweatLife excursion to Dallas, Texas that I experienced a "fitcation." And, to be honest, I don't think I ever want to go back to the latter scenario of drinking my way through a city again.
If you're into the idea, I've highlighted tips I picked up along the way and will definitely implement the next time around.
But first, why a fitcation at all?
Seeking the sweatiest spots in the city allowed us to learn more about the local flavor and culture of Dallas. We skipped some of the more touristy destinations and chatted with the locals at unique studios like Beyond Studios and with pride-ridden Dallas communities like We Run Big D.
And, if you're already going to visit some place new and decide to turn it into a fitcation, you're more likely to feel great at the end of the trip versus needing a vacation from the vacay (I know I've been there a time or two too many).
Lastly, you can't argue with a great workout making the bottomless mimosas feel all that much more worth it. Pro tip: just drink extra water to accompany the alcoholic refreshments post-workout.
When you do make the choice to plan a fitcation, I hope these tips help to make your trip as thoroughly amazing as our Dallas visit last month.
Google is great, but recommendations are golden.
Before you take off on your trip, do your research. Cross reference Thrillist with Yelp with Instagram hashtags, and once you think you know where you'd most like to try, see if you know anyone else in the city who you can reach out to verify your selections and ask for any additions to your list.
Be realistic (and remember to sleep).
We may have overdone it a bit (insert wide smiley face emoji), so we learned the hard way that signing up for an evening cycling class followed by a morning outdoor workout and an afternoon yoga class would leave us feeling wiped out … leading us to miss our poorly timed 6:30 am second cycling class the next day. But you live and you learn, and we'll know better next time to – well – who are we kidding … we'll still do two workouts a day, but maybe start our days a little later than 6 am next time.
Chat with people in your classes for more recommendations.
In our before- and after-class conversations, we got recommendations for other activities and restaurants we might not have otherwise found. We've found that people in gyms are typically our kind of people and their recommendations are way more up our alley than Yelp. And, you'll sometimes hear about something going on in the community that isn't widely known to the public, like a happy hour at a specific brewery partnering with that gym for the weekend, for instance.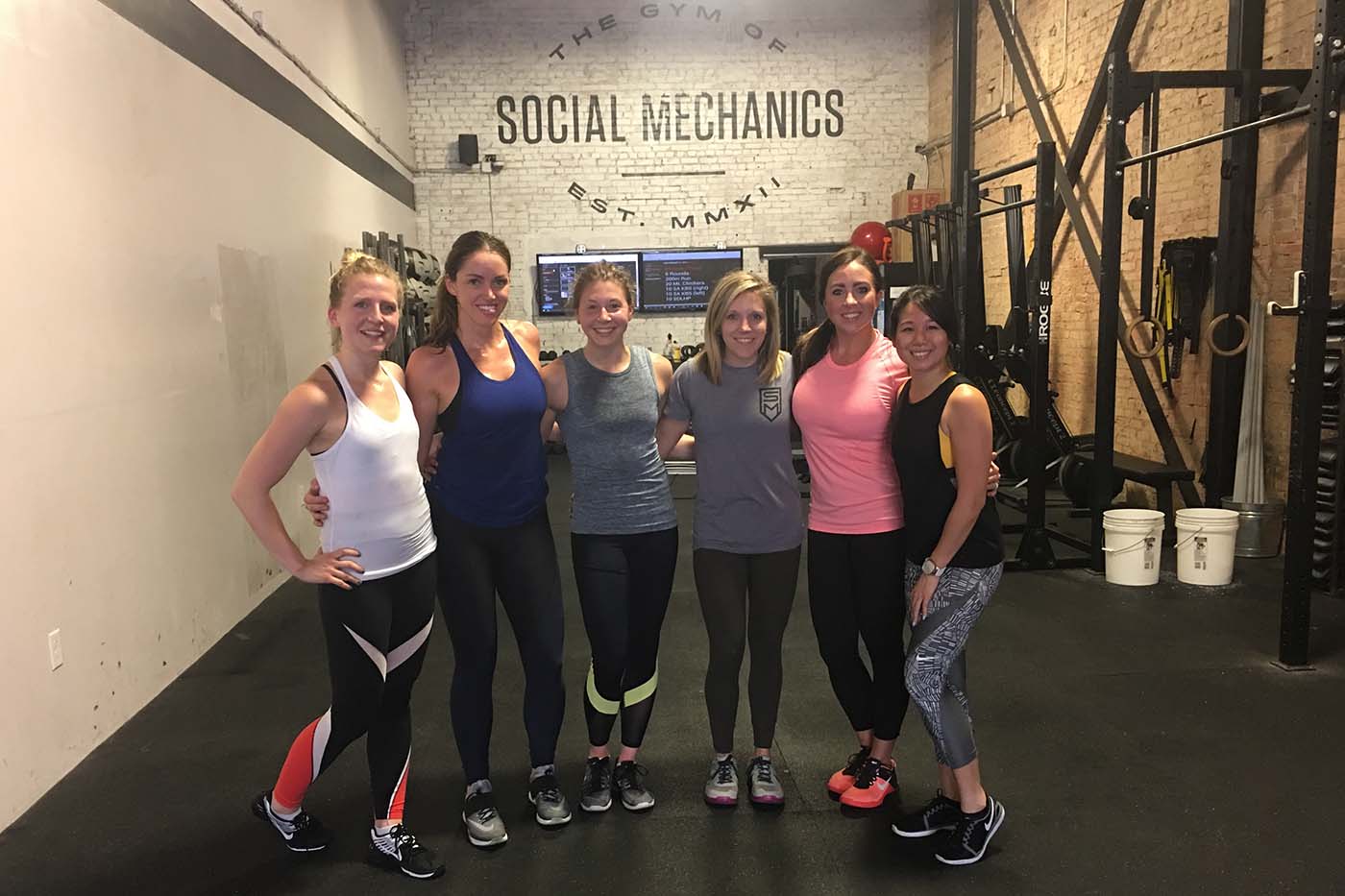 We did a lunchtime Social Mechanics workout right on Greenville, and after class we could have picked from a million places to eat. But the members at the gym told us we couldn't leave without trying HG Sply Co. It ended up being our favorite meal of the trip.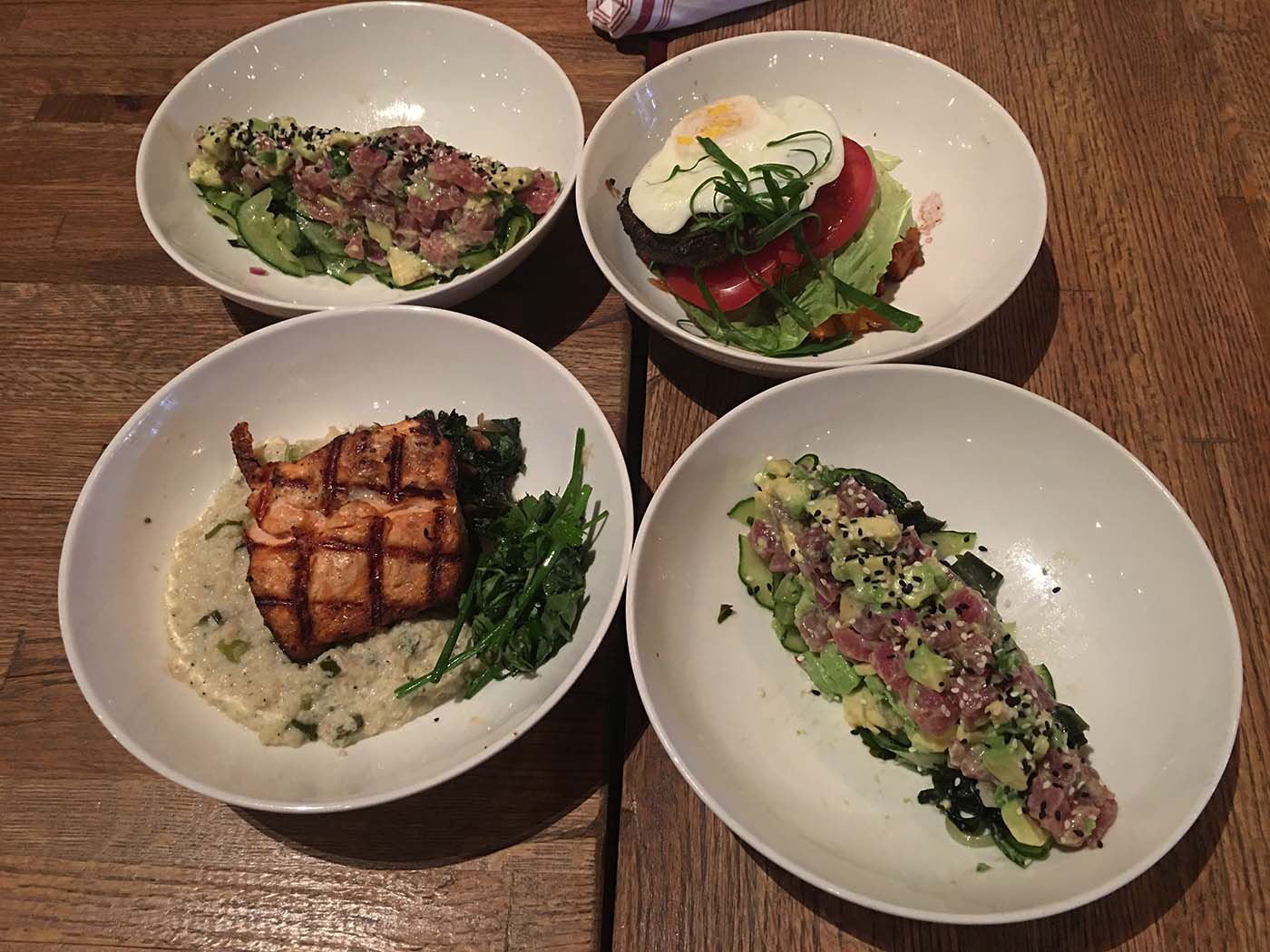 Plan, but leave room in your schedule to add things on whim.
Booking yourself down to the hour, as with any vacation, can be exhausting and limiting. On the first night, we took a class at Plum Yoga and learned that our instructor was giving a talk and hosting a happy hour (with tea, because this place is adorable and has a full tea cafe in front of the studio) the next night. We hadn't planned anything after 4 pm so we had the evening available to either take a class, grab drinks somewhere or do something we hadn't planned. This talk was exactly that.
Do the things you can't do at home.
Like a Pilates and running hybrid class, for instance. We had no idea what we were getting into by signing up for Beyond500. In case you're wondering, it's similar to a tread and shred-style class, using manual treadmills and the Pilates chair for equipment. Our instructor also threw some kettle bell work into class for good measure.
In Chicago, I have my favorite workout classes that I know, am comfortable with and love, but I loved researching and trying new concepts in Dallas. It took the pressure off the class – and not knowing anyone was fun, too. We went in and tried our best, but just had a great time soaking up the new experience, getting to be the newbies for once.
You'll always have the comfort of your routine at home, so use a fitcation experience to do the kinds of workouts unique to the city or those you can't find on a daily basis.
P.S. If you're looking for a way to make your heart want to jump out of your throat, run sprints on a manual treadmill for eight minutes straight.
Pack extra socks and sports bras.
The limit does not exist on how many is too many. And, yes, it does deserve its own tip callout.
Double check you're at the location you signed up for.
Multiple studio locations in a new city is a recipe for disaster. Remember that 6:30 am cycling class I mentioned feeling too exhausted to attend? Well, we actually did try to go – frantically trying to make it there on time, only to realize that in the early morning scuffle of Google Mapping the directions, we pulled up the wrong location and drove to the place with no 6:30 am class.
Upside: We took a nap and caught up on sleep.
Pick your fitcation travel buddies wisely.
We do firmly believe that everything is better with friends, but some things are more fun for some of your friends than others – and that's totally cool. If I dragged my boyfriend to workout class after workout class while on vacation, he'd want to kill me. Luckily, I've found some similarly crazy workout fiends like me at aSweatLife and those are the ones I lean into to fulfill my fitcation dreams. When it came to traditional sight-seeing, we were on the same page about how much we needed to do (it's pretty much summed up in a nutshell here). But remember who you're traveling with so you can balance time equally among all the things everyone wants to accomplish – and if a full-tilt fitcation isn't in the cards for everyone, there's no need to force it.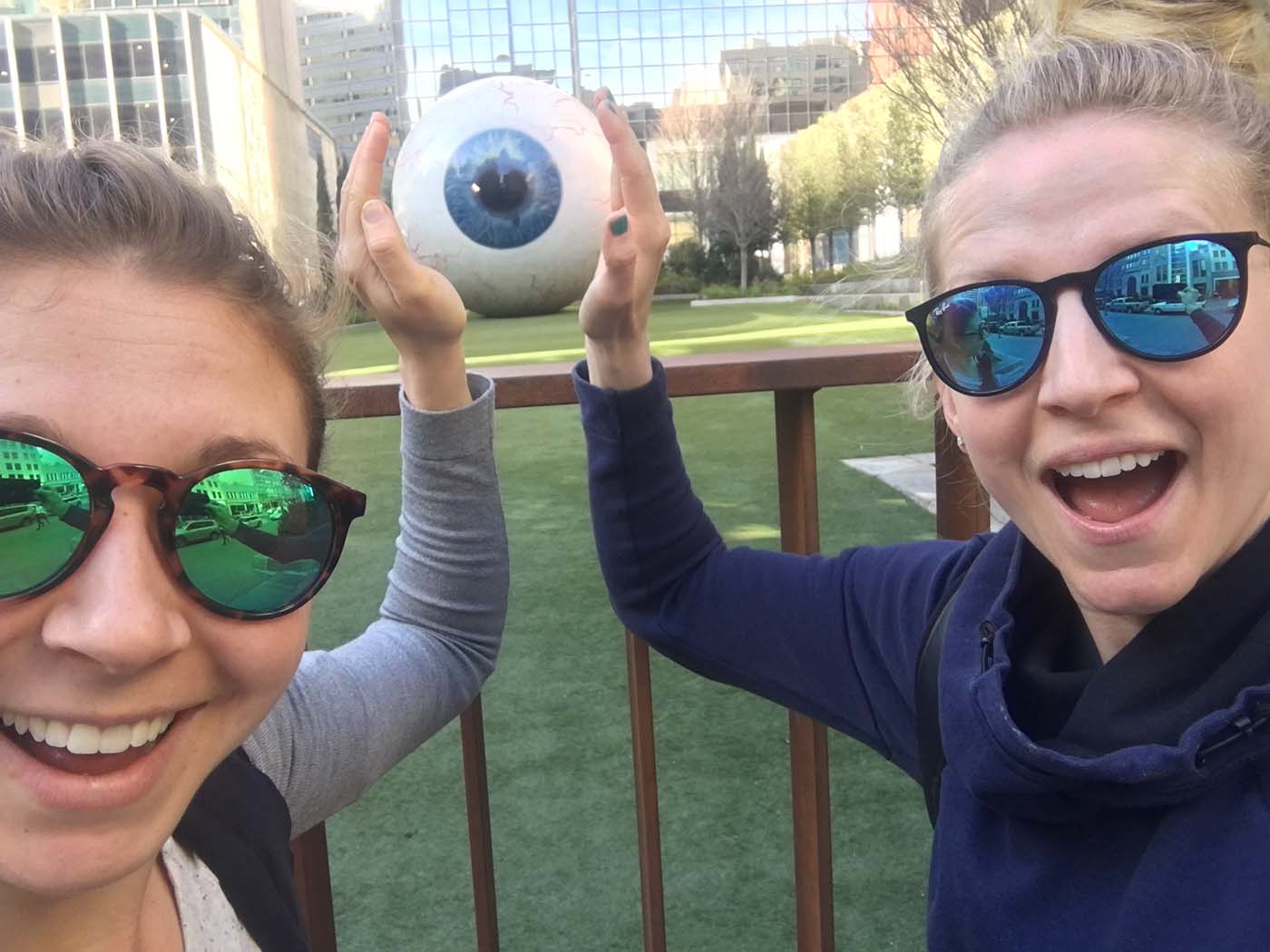 We had an absolute blast during our four-night stay in Dallas, and while it was certainly a fabulous city to explore all by itself, the trip was made by the fantastic company I was in and the awesome Dallas community members we met while we were there.
Let us know!
Did this post help you get closer to achieving one of your goals?