Running Tips from a Professional Running Coach
Having run for almost my entire life, I still relish when I get suggestions and guidance on how to improve, not just as a runner, but as an athlete. Whether it was my first half marathon or my fourth, I scoured the internet for tips on how to manage training, what to wear and how much to eat. In this same vain, I thought it would be useful for all athletes to hear suggestions from a professional running coach – someone who trains Olympic hopefuls – on how he helps his team members succeed.
Dr. Richard "Richey" Hansen is the Head Coach for Roots Running Project, a conducive environment of long-term development for Olympic hopefuls. Through his time as a competitive runner, to coaching high school, to training professionals, Coach Richey has had a wide range of experience that has given him a realistic and competitive view on what it takes to be an athlete.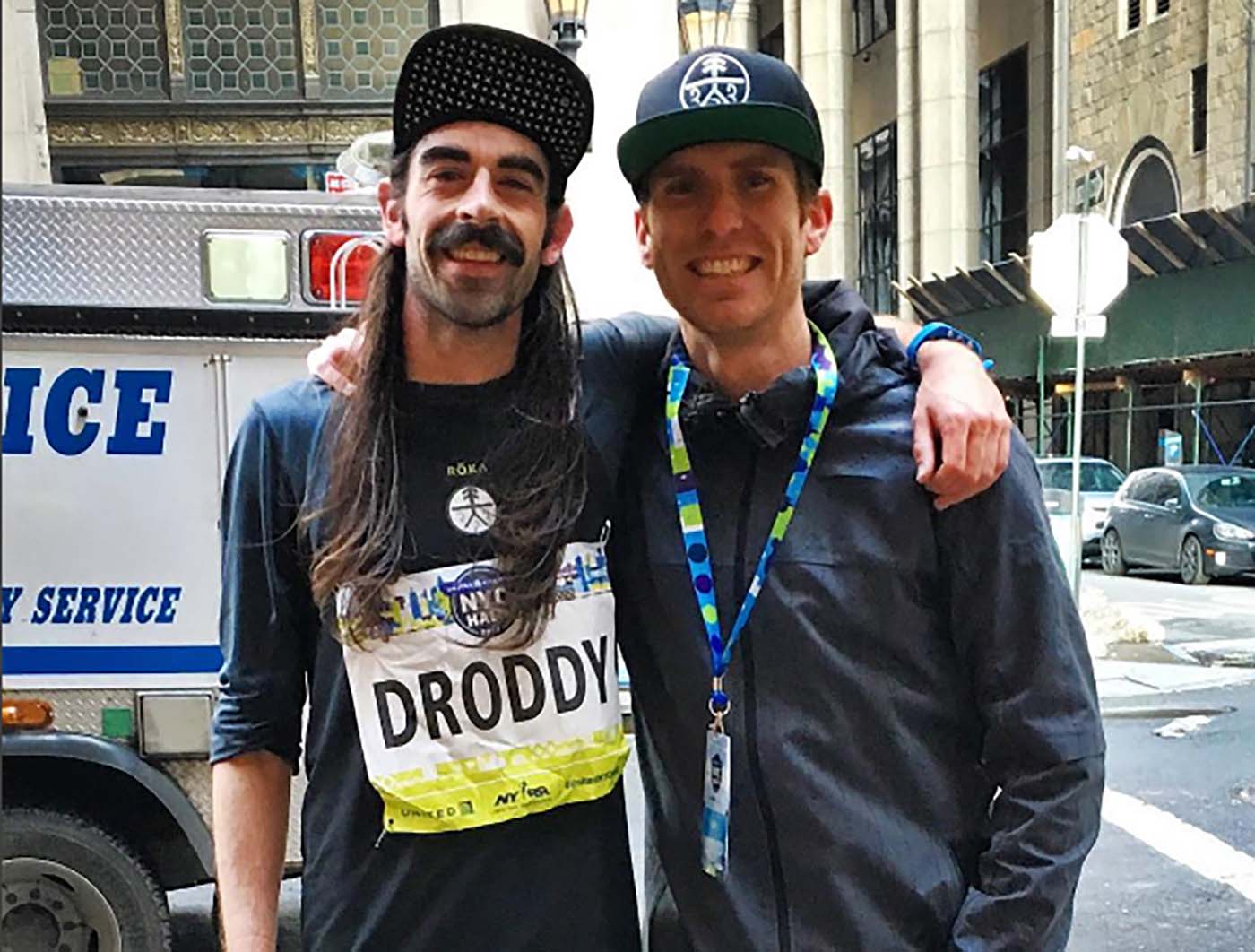 Reference Multiple Data Points
For his athletes, Richey uses a wide range of statistics, not just one race time from one practice to determine their fitness level. They have strength training, speed work and distance runs, just to name a few areas of their workout schedule that can give insight into how their body is going to perform on race day. Though most people don't track their times or progress as closely as professional runners, the mentality that one performance doesn't define you is still a healthy and useful one for all levels of athletes.
Manage Your Expectations
We all have bad days, but we also all have great days. Richey encourages his runners to not get too caught up in either end of the spectrum, and continue pushing yourself on the average days to make the highs higher. Effort is the end-all, be-all. Listen to your body and push yourself while you can, so at the end of the day your main goal is that you feel as though you tried your hardest.
Give it Time
You can't become an Olympian in one month, and you won't be able to reach your PR with just one month of training. Coach Richey wants his athletes to be in the program at least one year because they start making sizable adjustments or decisions about their future in running. Similarly, if you want to be able to touch your toes or run a marathon, you will need to build time into your schedule to train for those things; I would know, I am still working on the touching my toes goal.
Being patient and not getting too caught in comparing yourself to others is key. And some practical advice for the half marathoners out there – he suggests sticking to your goal pace for the first 10 miles, then giving it all you have left in the last three. Don't go out too fast!
Find your Joy
Coach Richey has found from his time as both a high school coach and professional coach that if his runners aren't finding passion and enjoyment from it, then they won't give it their all. Whether it is running or other cross training, it is important to find what works for you and pursue it with enthusiasm. If you find something you love, you're more likely to do whatever possible to be the best you can be.
Goal Management through Self-Reflection
Whether his athletes performed their best or not, Coach Richey looks back at the progression they had over the year – did they have injuries? Other life obligations? Eating properly? Through this they are able to identify the main factors in what led to their outcome. Then, they find areas to improve and make a plan to best address each component. When I heard him say this I immediately thought to myself that I need to start this practice in all areas of my life.
Instead of being bummed that you didn't get your PR on one day, think back to the months of life that happened before that day – it'll likely motivate you to improve and go after that goal (or a loftier one!) again.