We Got Goals: Glenn Snellgrose of FlyWheel and CHI50 Shares
We met with Glenn Snellgrose, a Chicago fitness instructor who aSweatLife Readers told us they love, to ask two simple questions that have started so many interesting and unique conversations for us: What goals are you proud to have accomplished, and what's a goal you're working towards in 2017?
Like many others, Glenn has his own thoughts about goal setting in general; upon asking him these questions he was totally open about sharing his initial hesitations towards goals. Coming from a background at lululemon, a company geared highly towards goal setting, Glenn says he had to learn the value (for him) in articulating his goals.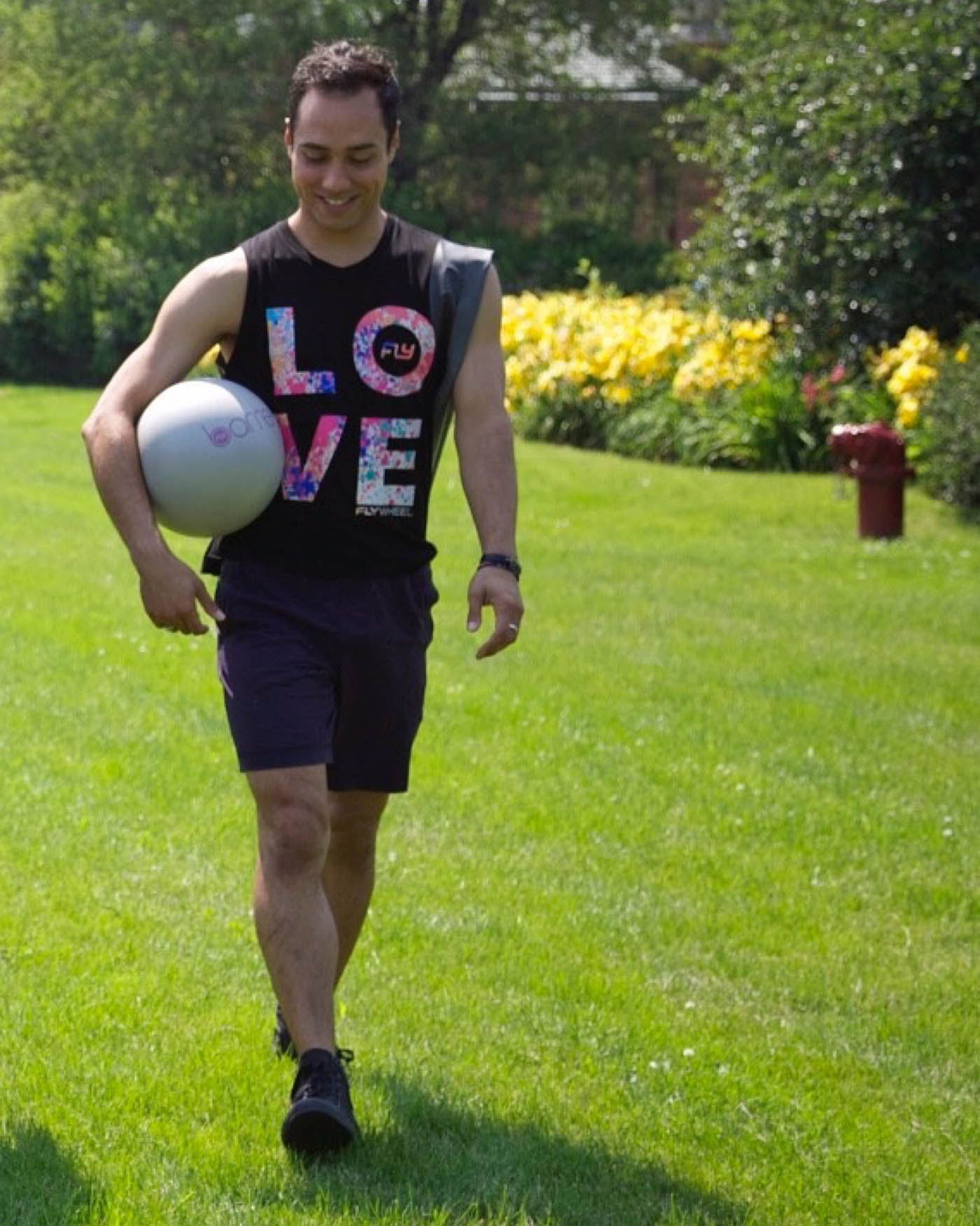 "For a long time I resisted [stating my goals] because I thought, 'What if I don't know? What if they change?'" Glenn asked. "But when you articulate them, you realize whether or not you really want them. That definitely helped me. When I said [what I wanted] and when I started pursuing that, people started coming to me. And I was like, 'Yes, this is what I want, this is what I want to do.'"
Glenn said his goals for 2016 aloud – he put them into the universe – and the universe answered back.
What was your big accomplishment for 2016?
"My big goal was to teach fitness full-time," Glenn said. "I told myself that I wanted to pursue it and go at it hard."
This tactic of saying "yes" to meetings with people who could introduce him to others in the fitness world, seeking out the opportunities he wanted and simply being open to the possibility of success helped him actually reach that goal.
"If you put it out there, it'll come back to you," as Glenn puts it. "But no one is going to know you want it unless you put it out there."
In 2016, Glenn went from part-time FlyBarre instructor to adding Flywheel classes to his repertoire and instructing Megaformer classes at CHI50. And although those accomplishments can fit into one sentence, a lot of blood, sweat and tears went into making those his reality.
Glenn worked through a clear plan to go from instructing Barre to also teaching Flywheel classes. "I said 'This is what I want' and asked 'What do I need to do to get there?' And they laid out a very precise plan," Glenn said. "And I just hustled and did it. I came back having checked all the things off the list, and showed I was serious about this."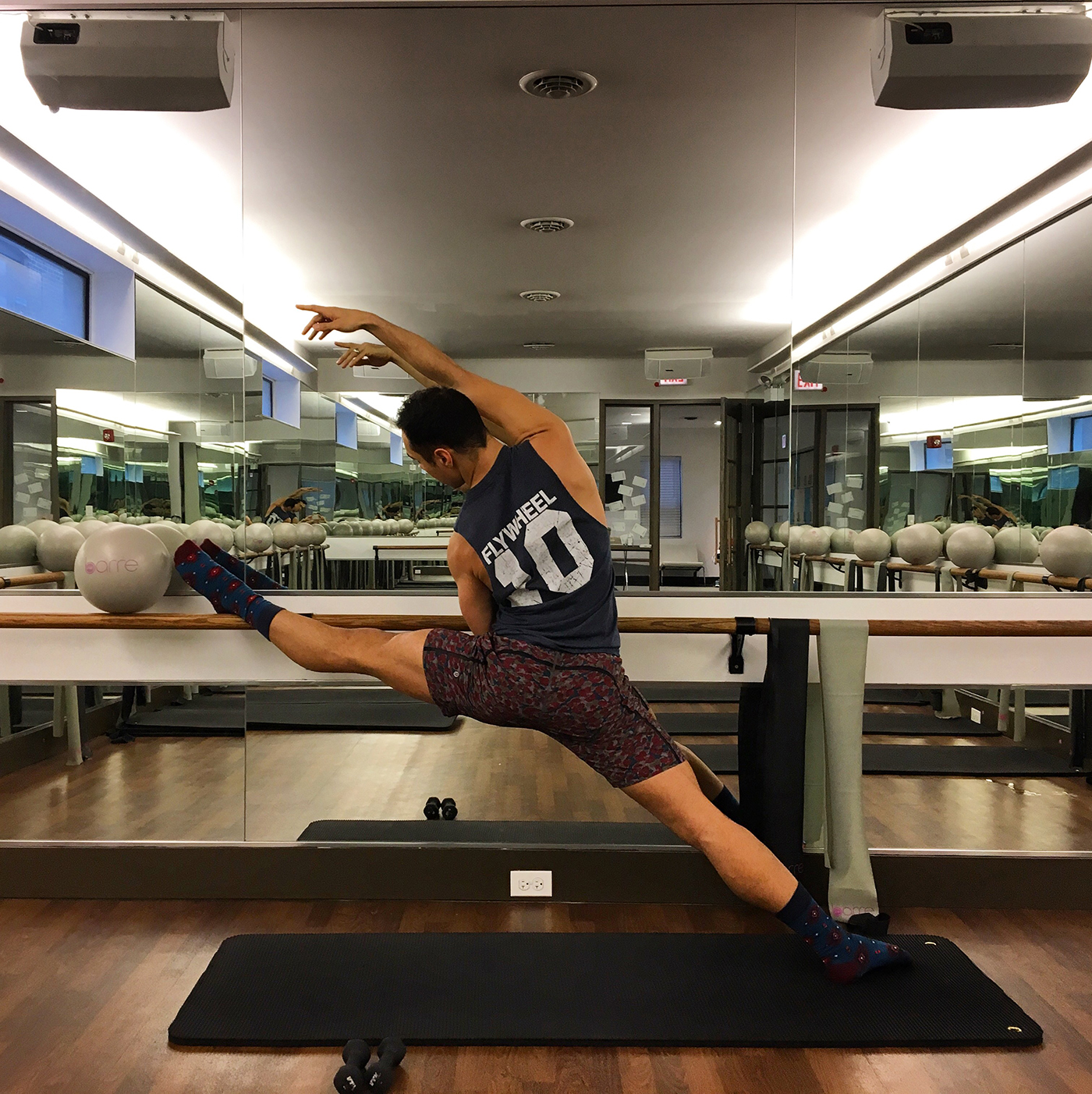 And the benefits of hustling to teach more has been rewarding in more ways than he could have predicted. Sure, he's got more control over his schedule now, but adding a whole new form of fitness to his regular class list has proven that Glenn is a strong instructor no matter where he is – and people recognize it.
"When I started teaching at CHI50, I saw people from ClassPass following me to another studio. I never thought about that. I never thought that would be something that would happen. And to see that was really exciting for me. It actually made me work harder."
What are your major goals for 2017?
"My first goal is not fitness-related at all," Glenn said with a huge smile on his face. He went on to explain that he used to send his grandmother cards, inconsistently, throughout college. "She loved it, so my goal this year is to send her a picture every week," Glenn explained. "Once a week for the entire year I want to send her a photo of something I did that week."
But if that's not enough, Glenn is also adament about seeing his new nephew at least three times this year, planning an international trip (destination to be determined), and, perhaps his biggest goal yet, is to deepen his newfound connections to his current reach of clients.
"I want to get to a place where I can coach people outside of the studio," Glenn said.
His passion for creating a community outside the studio – one that offers accountability and connection beyond a 60-minute class, is inspiring.
"It's not about reaching the masses, it's about further developing the connections and relationships I have," he said. "I'm not the kind of person to pull out my phone and tell everyone what I'm doing, but if I know that I'm going to help someone make the right food decision, or I'm going to give someone a really great tip for their next workout, that I will sit down, spend quality time, and post about it."
Let us know!
Did this post help you get closer to achieving one of your goals?