Chicago Sports Leagues to Join This Winter
Think sports leagues are just for beach volleyball in the summer? Think again.
For the past three years, my standing Sunday night basketball league obligation has been the only thing getting me off my couch and out the door in these temperatures. I am simultaneously the type of person who (a) cares a lot about fitness and feels terrible if I don't get a good workout in and (b) can't trust myself to get a workout in during the winter even though (a) is true.
Enter: the accountability of a sports league. On Sunday nights at 5 pm, I know if I don't start getting my basketball gear ready I will receive a series of texts making fun of me for being late or missing the game … because that's what friends are for, right? Plus, how can my team possibly win without my presence and sick jump shot? (Don't answer that.)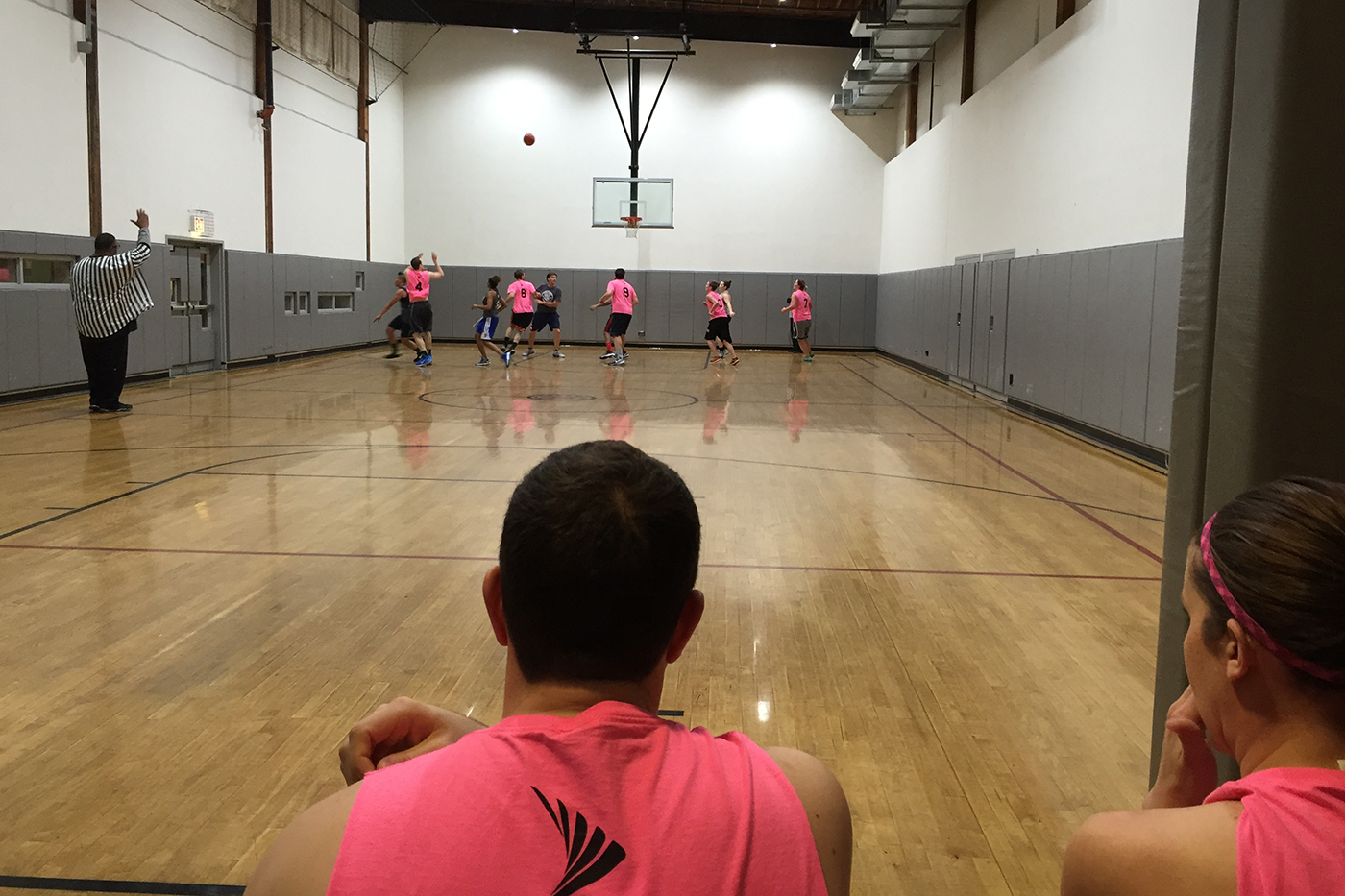 Want to register but don't have a full team? A lot of leagues let you register as an individual and will place you on a team. Not only is it a great way to meet new people (and bonus: you already have a common interest), but it's a great way to test out the caliber of a league before convincing other friends to join it next time around.
If you're interested in joining a sports league in Chicago this winter, here's a few companies that run them.
If you've never joined a sports league in the city, this is probably the place to start. Chicago Sport & Social is the largest provider of recreational sports leagues (and social events) in Chicago, so they probably have the sport you are looking for. They even offer leagues for bubble soccer and whirlyball (somebody please tell me what bubble soccer is because I'm interested).
Are you a Big Ten alumni? There are leagues for you to play with other people from the Big Ten schools. Don't want to commit to a league but still want to work on your skills? They also offer classes for tennis, rock climbing, basketball and volleyball.
As someone who has never won a championship in a recreational sports league (it's sad, but true), I am jealous of all my friends who rock a "Players Champion" quarter zip on the weekends. Seriously, this league has some of the coziest-looking swag. (I wouldn't know personally, as I mentioned, because I don't own one … yet. This is just a casual observation.)
Players doesn't offer as extensive a list of sports as Chicago Sport & Social, but they execute well on the sports leagues they do operate. In the winter, they offer indoor volleyball, soccer, kickball, bowling and basketball leagues. They also have bubble soccer (seriously, I need to get in on this trend).
Looking for camaraderie? S3 Leagues matches you up with people around your age. S3 Leagues are also the only leagues that have all the teams head to the same bar post-games to socialize. In the winter, they offer bowling, whirlyball, dodgeball, indoor kickball, skeeball and volleyball. Want to socialize without the sweat? They also offer trivia leagues.
LTS Chicago (LTS = "live to support") is the only charity-driven adult sport and social organization in the Chicagoland area. LTS Chicago works with 24 local charities that you and your team can support – so while you get in some exercise, you're also giving back. The organization has raised over $200,000 for local charities since August 2010. This winter, they offer leagues for basketball, bowling, dodgeball, volleyball and soccer.
Not ready to commit?
If you're just looking for people who are interested in the same sports and want to find people to play with, MeetUp is a good place to start.