Meal Prep: Your Guide to Freezing Food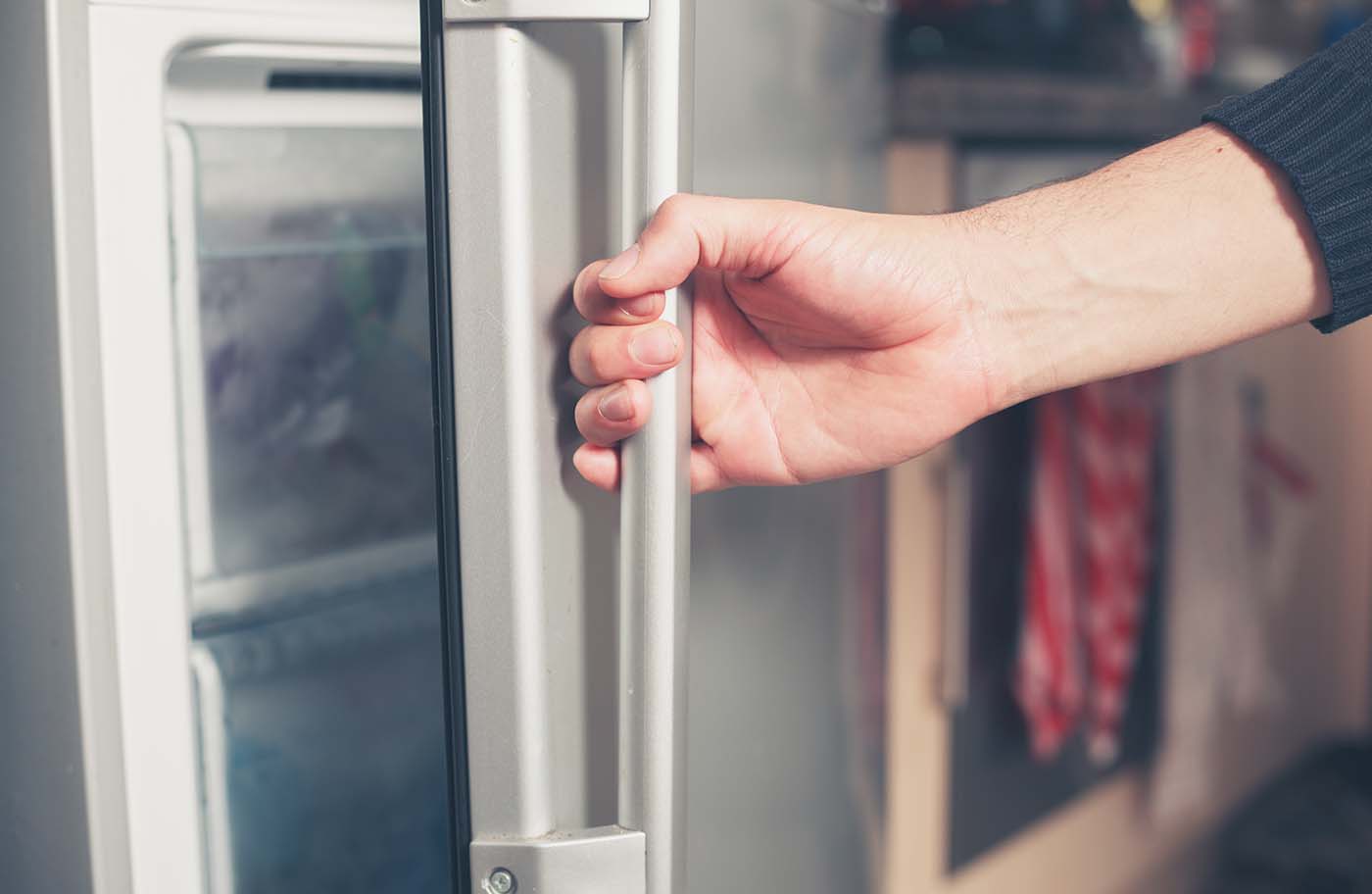 "If you fail to plan, you are planning to fail!" ~Benjamin Franklin
As a dietitian, one of the most common topics I discuss with people when it comes to nutrition is planning ahead. Changing a habit can be a struggle, but putting actions in place that set you up for success can make all the difference. Having healthy foods prepped and ready to go in your fridge and freezer can be key to fighting off those junk food cravings.
After a long and busy day, when you're tired and starving – those junk foods are within reach – it's easy to fall into the trap! Set yourself up for success by having healthy foods ready to go when you get home.
Don't have time every week to do a meal-prep Sunday? That's where the freezer comes in handy – spend a few hours once a month prepping foods to keep frozen for longer periods of time that are ready to use when cravings strike.
These ideas and tips will help you make your freezer meal prep a breeze!
Freezer meal ideas:
For breakfast, try …
Smoothie packs, like my dietitian friend @fitkitchicago
Place your smoothie ingredients in sandwich size bags, such as chopped fruits (banana, berries, mango, pineapple), veggies (spinach, kale, carrots), nuts or nut butter. On a busy morning, grab a bag out of the freezer, add your liquid and/or protein powder, blend and go!
Breakfast burritos, like these from Cookie and Kate
Sauté chopped veggies with your favorite spices, scramble a batch of eggs, then lay out tortillas and build your combinations. Roll up the tortillas and individually wrap each burrito tightly. Place burritos in a large gallon freezer bag in the freezer. When ready to eat, take one out and warm in microwave, 30-60 seconds, or in oven. Serve with your favorite toppings!
For lunch or dinner, prep …
Non-dairy based soups (such as these aSweatLife blender soups): Make a large batch of soup and freeze in 1 or 2 cup portioned containers. Pull out to reheat as a side or main dish!
Oven-baked chicken strips: Cut raw chicken into strips. In one bowl, beat 2 eggs, and in another bowl add bread crumbs or flour of choosing , such as whole wheat, almond, coconut flour, panko or gluten free bread crumbs. Dip each chicken strip in the egg, and then roll in flour. Place strips in a single layer on a nonstick baking sheet or plate covered in parchment paper, and freeze until solid (about 3 hours). Transfer frozen strips in a sealed container or freezer bag for storage. When ready to cook, place frozen strips on a nonstick baking sheet and bake in oven at 350°F for 30 minutes or until crispy.
Stir fry meals: Make all or some of the components of a stir fry to have ready to go meal packs:
1. Protein
Chicken: Poach chicken breasts, cool, then cut into strips or bite-sized pieces
Tofu: Drain tofu from package and press water out. Cut into slices or cubes.
Lay out protein pieces in a single layer on a nonstick baking sheet or plate covered in parchment paper, and freeze until solid (about 3-4 hours). Transfer frozen solid pieces in a portioned freezer bag.
2. Vegetables
Wash and prepare vegetables, slicing into bite-sized pieces. Arrange in a single layer on a nonstick baking sheet or plate covered in parchment paper, and freeze until solid (about 3-4 hours). Transfer frozen solid pieces in a portioned freezer bag.
3. Grain
Cook a batch or rice or quinoa. Spread out on a baking sheet to cool. Using a measuring cup, scoop your desired portion (1/2-1 cup for example) into sandwich or quart size freezer bags. Flatten the rice in the bag and squeeze air out of bag as you seal shut. Make sure to store rice bags in flat layered stacks when in the freezer.
4. Sauce
Whisk together ingredients for your favorite stir fry sauce, and pour into a freezer bag (make sure there are no holes!). Squeeze air out of the bag as you seal shut.
5. Keep ingredients separate or portioned into multiple stir fry meal packs.
When ready to make the stir fry, heat the frozen protein with a little oil in a large pan over medium-high heat. Cook until it begins to brown, about 5-6 minutes. Add frozen vegetables to the pan with the protein, and cook for another 4-5 minutes until veggies are tender. While cooking, thaw the sauce packet in a bowl of hot water. Pour the sauce over the mixture and cook in the pan for another 1-2 minutes, stirring to coat all ingredients. Reheat the grain by adding it straight to the skillet during cooking, or reheat separately in the microwave by removing from plastic bag and placing in a loosely covered microwave-safe container and heating for about 2 minutes until warm.
Chicken fajitas, such as these from A Clean Bake.
Stuffed bell peppers, such as these from Ambitious Kitchen.
Tips for freezing:
Portion foods in serving sizes that are appropriate for you, making it easier to reheat and eat.
Use proper containers such as zippered plastic freezer bags or sealed containers. The goal is to keep it airtight to prevent moisture and freezer burn.
Don't forget what you froze or when you froze it – label and date home prepared food packages before freezing.
When it comes to food safety, food stored below 0°F will be safe from bacteria growth. But, that does not mean that the food will be good indefinitely. While the freezer can prolong a food's freshness, over time the quality will suffer. For a guide on how long certain types of food should be stored frozen, check out the Freezer Storage Chart from the USDA.
Do not refreeze thawed food – this could cause danger bacteria to grow during the thawing phase.
Blanch vegetables before freezing to lengthen freezer life. Immerse vegetables in a pot of boiling water for 1-3 minutes, drain, and immediately plunge them into cold water. This will stop the cooking process – it's best to undercook vegetables before freezing to prevent them from becoming mushy.
What not to freeze:
Foods with high water content, such as lettuces, apples, celery, watermelon, cucumbers, raw potatoes, tomatoes, radishes, and citrus fruits – when they thaw, the texture becomes mushy and watery.
Dairy products, such as milk, yogurt, cream cheese, cottage cheese, sour cream – they will separate or curdle when reheated.
Whole eggs can crack as they expand. Cooked egg whites or hard-boiled eggs can become tough or rubbery.
There is a world of meal prep possibilities when it comes to your freezer – use it to your advantage to help you make the best choices for you and your health!