Celebrate Small Business Saturday With DAYBREAKER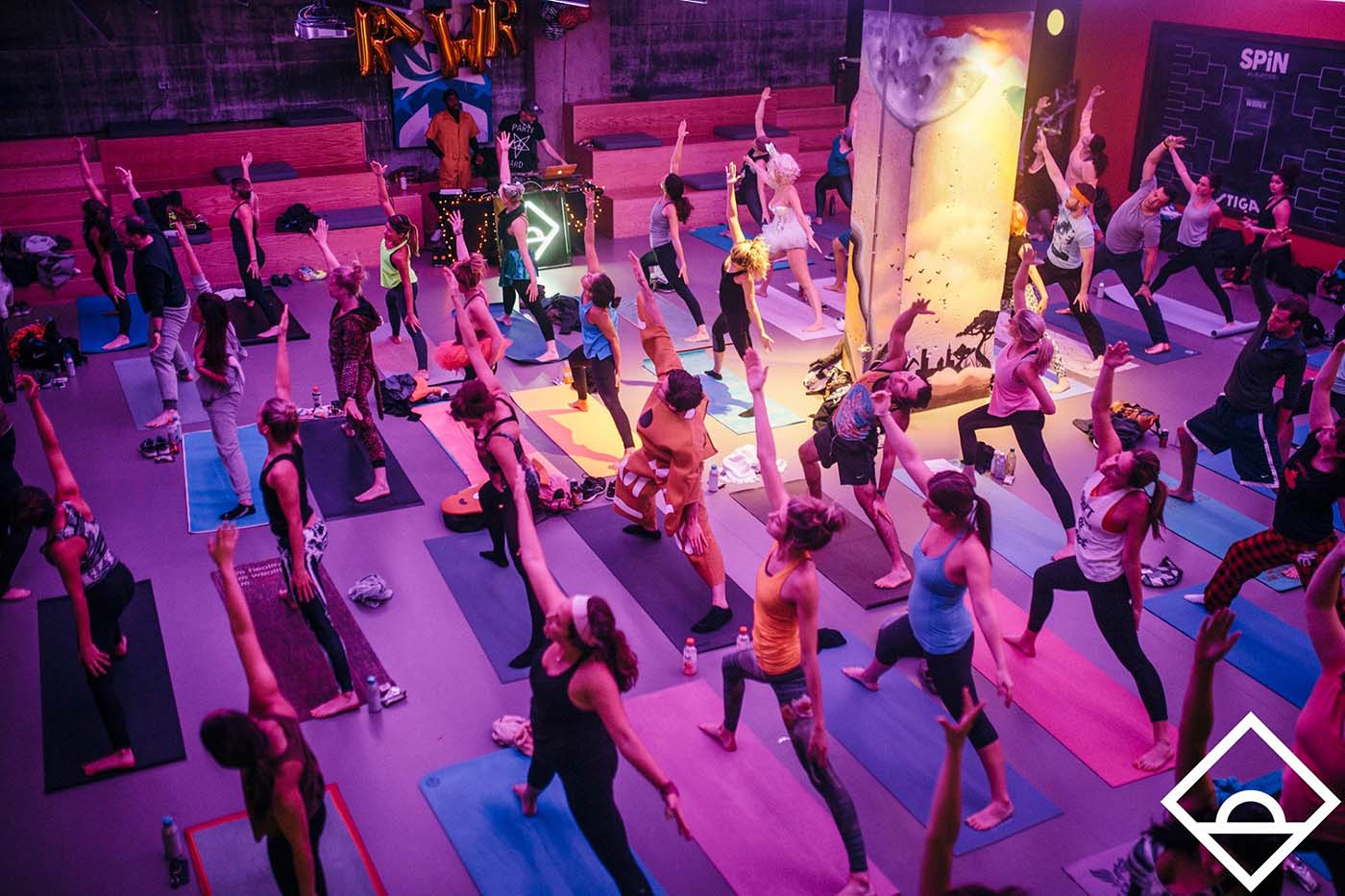 (photo courtesy of DAYBREAKER)
Now more than ever, we're surrounded by entrepreneurs, dreamers, thinkers, doers; people taking leaps of faith leaving nine to five jobs to pursue their wildest dreams. Case in point, Jeana Anderson of aSweatLife. If it wasn't for her passion and drive to bring health and fitness to an amazing community, we wouldn't have this outlet and network of fitness-minded badasses to connect with. This is why we're more excited and passionate than ever to rally our community to celebrate the Saturday after Thanksgiving, Small Business Saturday.
American Express created this day to support small business owners with their most pressing need – getting more customers. Today, Saturday has become a part of the holiday shopping tradition. Rather than throwing bows for the door buster deal on Black Friday, put your hands up for small businesses, particularly in the health and wellness community, that make your day better time and time again. If you've got a favorite instructor, local studio, juice bar or health food store – tell them thanks for being awesome, and bringing a bit of healthy to your everyday routine.
Our friends at DAYBREAKER also recognize the pursuit of entrepreneurs and business owners, that's inclusive of so many members of their community – artists, dancers, yogis, emcees, DJs, musicians, photographers – that they're encouraging us to celebrate Small Business Saturday in a big (and healthy) way. In collaboration with American Express, DAYBREAKER is throwing three dance parties in NYC, Chicago and San Francisco all on the Saturday after Thanksgiving. Along with the morning mischief (yoga and dancing), DAYBREAKER is partnering with small local businesses to bring you the highest vibes and the best energy. What's more, in the spirit of giving thanks, together with American Express and Small Business Saturday, DAYBREAKER is offering tickets for FREE.
THE LINEUP IN NYC, CHICAGO AND SAN FRANCISCO:
// Yoga 8 – 9am / Dance Party 9 – 11am
// Live Performances & Special Surprises
// Free coffee, healthy juices & breakfast treats from local vendors
// Venue locations vary by city
If you're a veteran of the sunrise dance parties, or new to the scene; bring a friend, bust a move and support local business while burning off your Thanksgiving feast. It's going to be a yoga and dance party celebration you won't want to miss. For more information and to get tickets, visit DAYBREAKER.com.