Hitting Bullseye With Bad Axe Throwing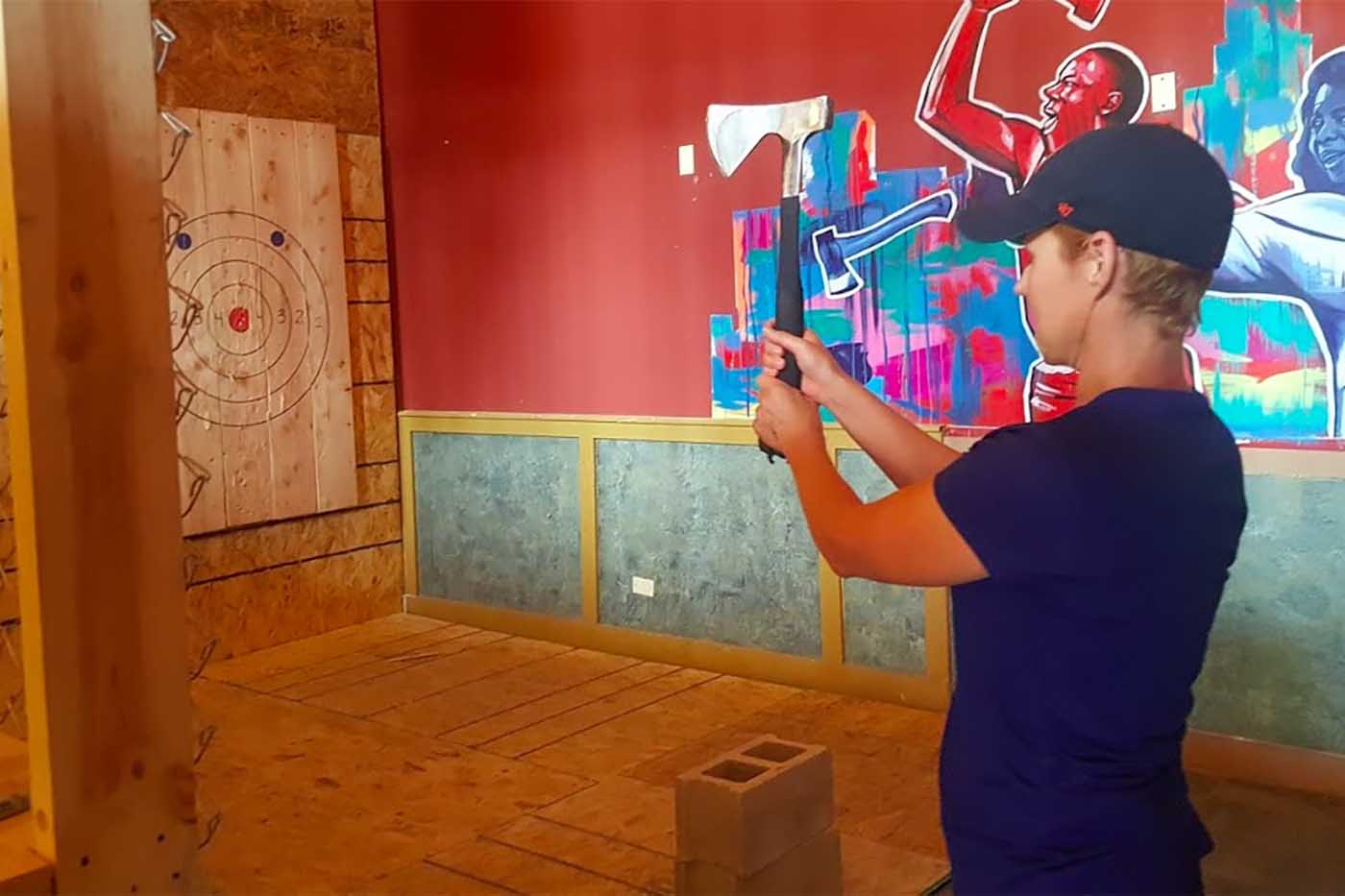 It's officially fall. Which means winter isn't too far off.
But don't despair! You don't have to hole up inside for months on end, gutting out many a Midwesterner's least favorite season. Think of winter as an opportunity to try new things, keeping you busy, active and happy.
For example, go out and throw some axes. Not randomly, of course, but at Bad Axe Throwing, which just opened their first US location in Chicago's West Loop.
I recently attended Bad Axe Throwing's open house which enabled me to try out my axe throwing skills. Something I'd never done before, but something I discovered I wasn't too bad at.
Billed as "Canada's lumberjack sport," axe throwing is a lot like darts in that you aim at a circular target, which is made out of wood. Points are awarded based on where the axe lands in relation to the bullseye.
Before my first throw, I had visions of the blade hitting the wall sideways and pathetically sliding down to the floor. To my surprise, my first few throws stuck. While that didn't happen on every attempt, I was more successful than not and I even got a bullseye midway through.
The axes are slightly heavy, but the handles aren't long like the ones you might imagine lumberjacks using to chop wood. They're small, hand held tools that you grip with both hands like you would a baseball bat.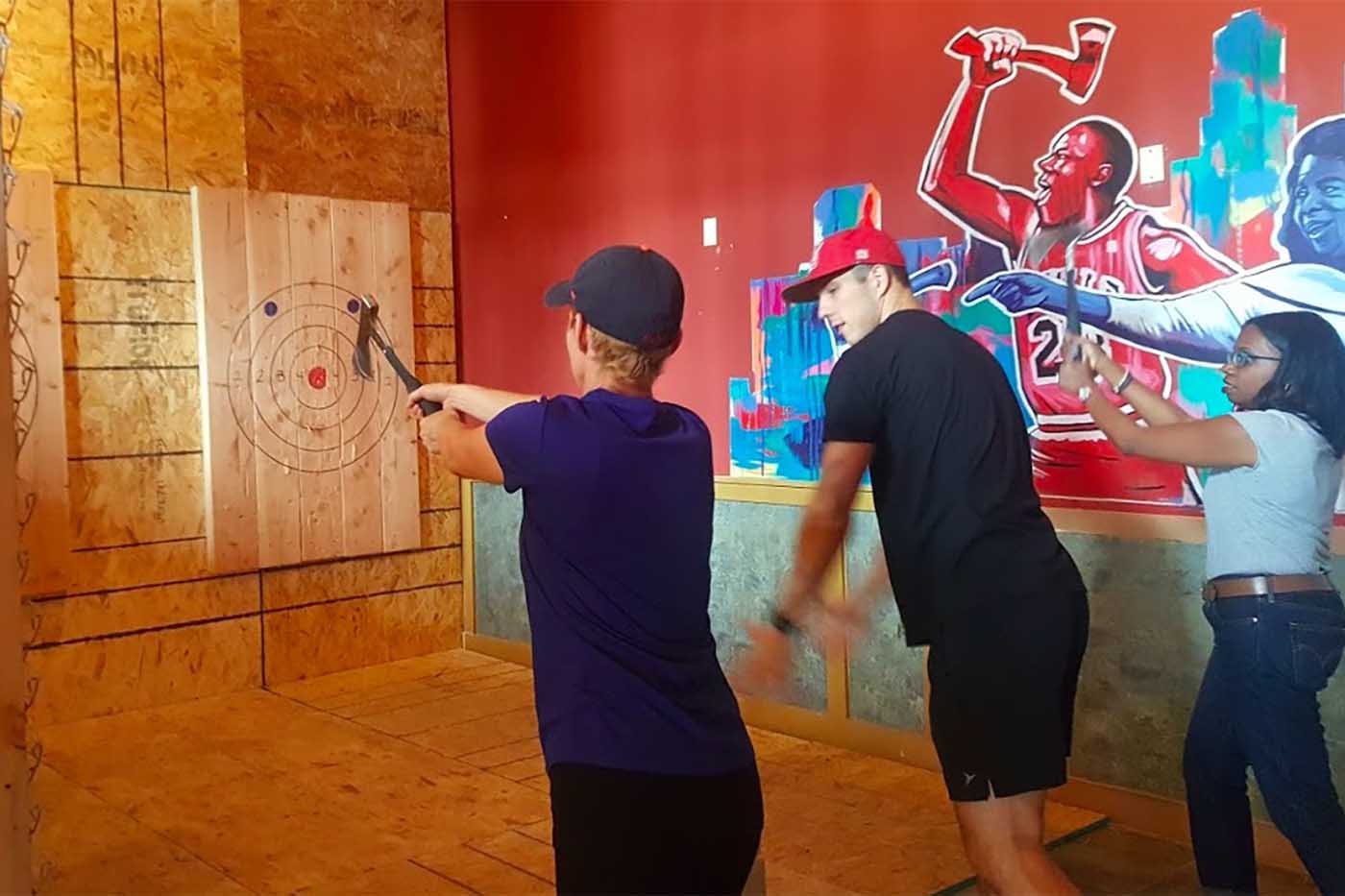 An axe throwing coach demonstrated that the action is done in three steps:
Hold the axe in front of your body, while leaning on your front foot.
Rock backwards, bringing the axe directly over your head.
Release the axe towards the target while transferring your weight back to the front foot.
There's aiming and probably more finessing involved if you want to be good, not to mention, it can be done one-handed, but that's basically it.
The open house wasn't set up for us to play a full game, but the ten throws I was allowed gave me an idea of how fun this sport could be. Sticking a throw felt completely rewarding, making me want to do it again and again.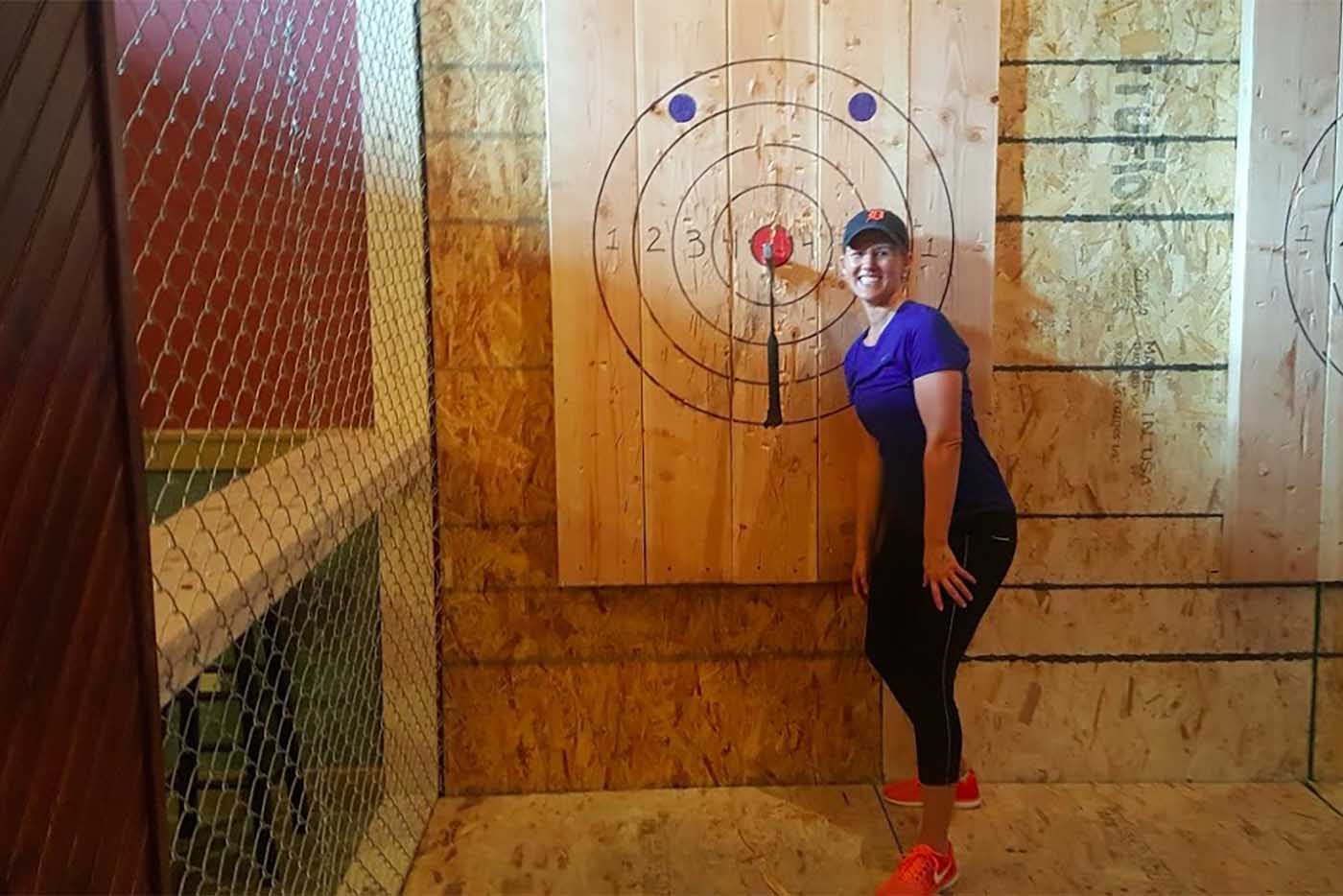 The space at 165 N. Loomis St. isn't huge, but there's enough room for two throwing areas containing two targets each. Hours are based on reservations for groups of 8 or more. There isn't a bar or kitchen, but participants are allowed to bring in their own food and drink.
Weekly leagues are forming beginning October 18 for individual registration and later this winter for teams of five to seven people.