About a month ago, Kristen explained the ancient Chinese and Greek technique of cupping on aSweatLife.
Naturally, our inquisitive minds wanted to try cupping firsthand so Jeana and I made our way over to GoSpa one Friday afternoon to check it out. Not knowing what to expect, we went in excited but slightly nervous.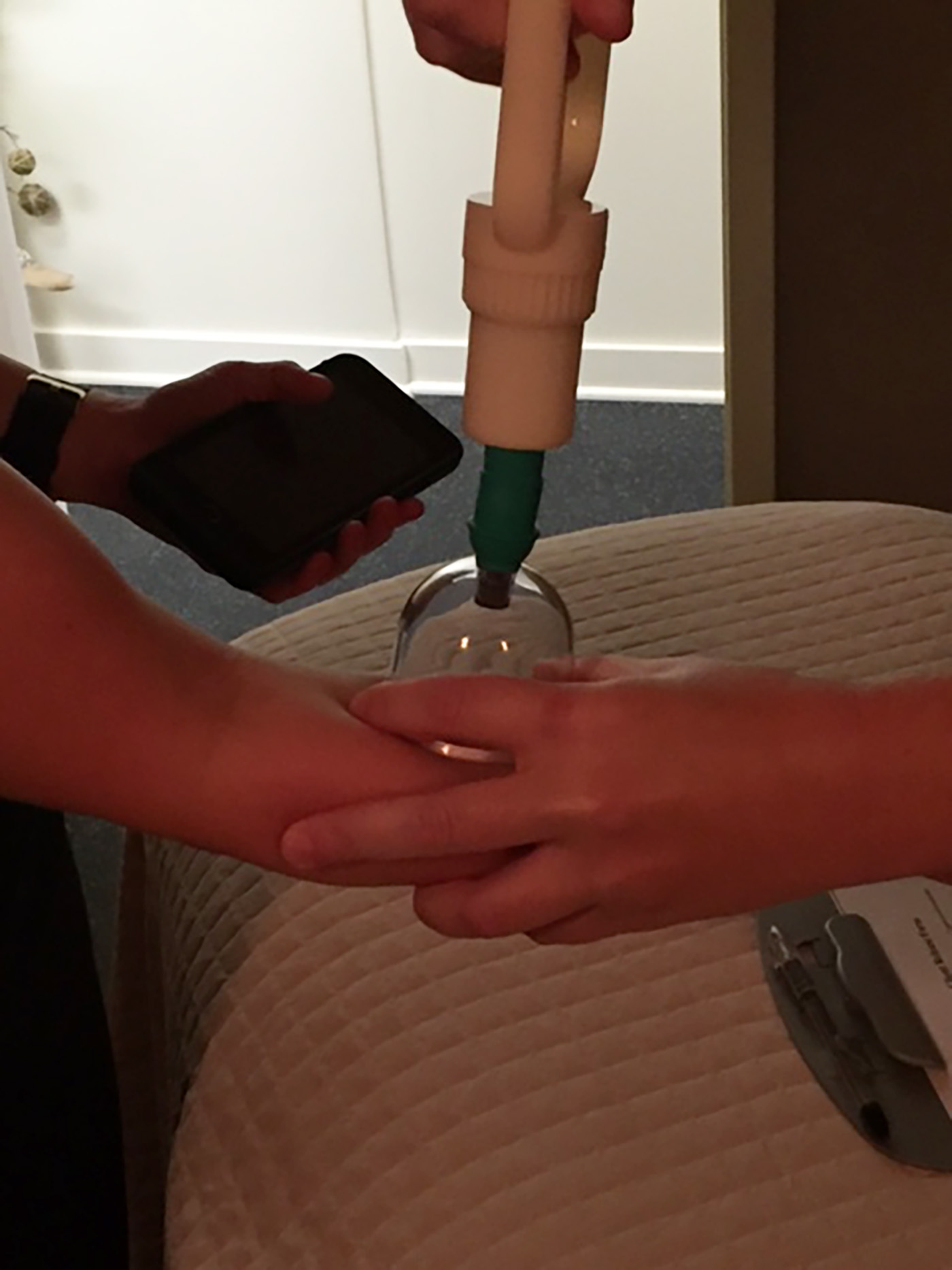 Maura greeted us warmly and showed us the different types of cups she would be using. There were three main cups that Maura could use during the massage. The first type was a silicone cup. These came in various sizes and can be used for stationary suction or moved along the body during a massage. The second set of cups she showed us were the glass cups that she applies with a handheld vacuum suction pump. Lastly, she showed us the facial cups. These were much smaller and looked like large eyedroppers. Full disclosure, Jeana and I both turned down the facial cups. Although they don't leave marks, we wanted to ease our way into the wonderful world of cupping.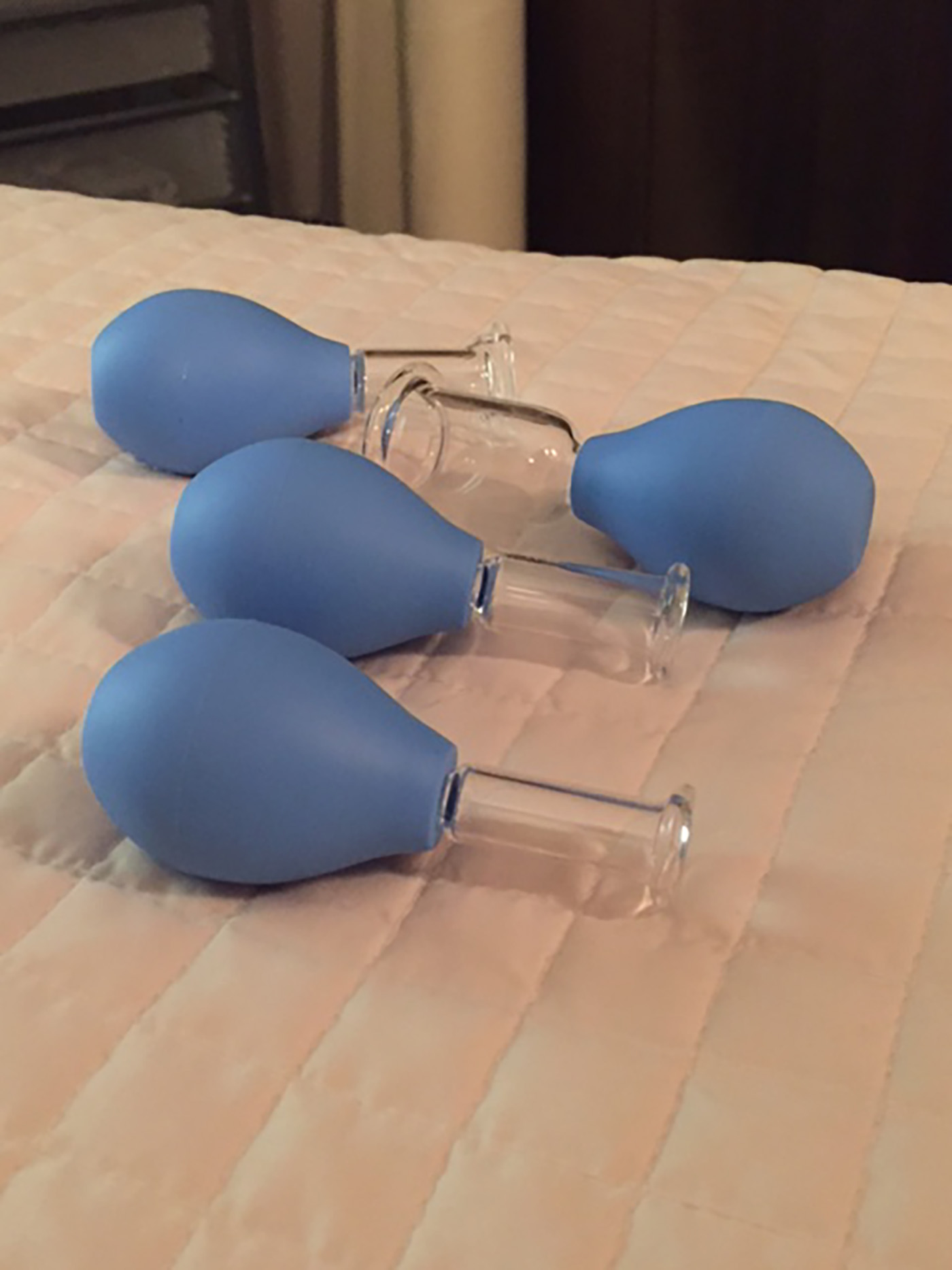 The Cupping Process
So how does this process go down? It starts out like a massage. Maura applied oil to my back and used the silicone cups to "warm up" my back muscles. Once a suction is formed, she moved the cup around my back and the suction created an inverse massage. It caused some light redness but no big circular marks yet.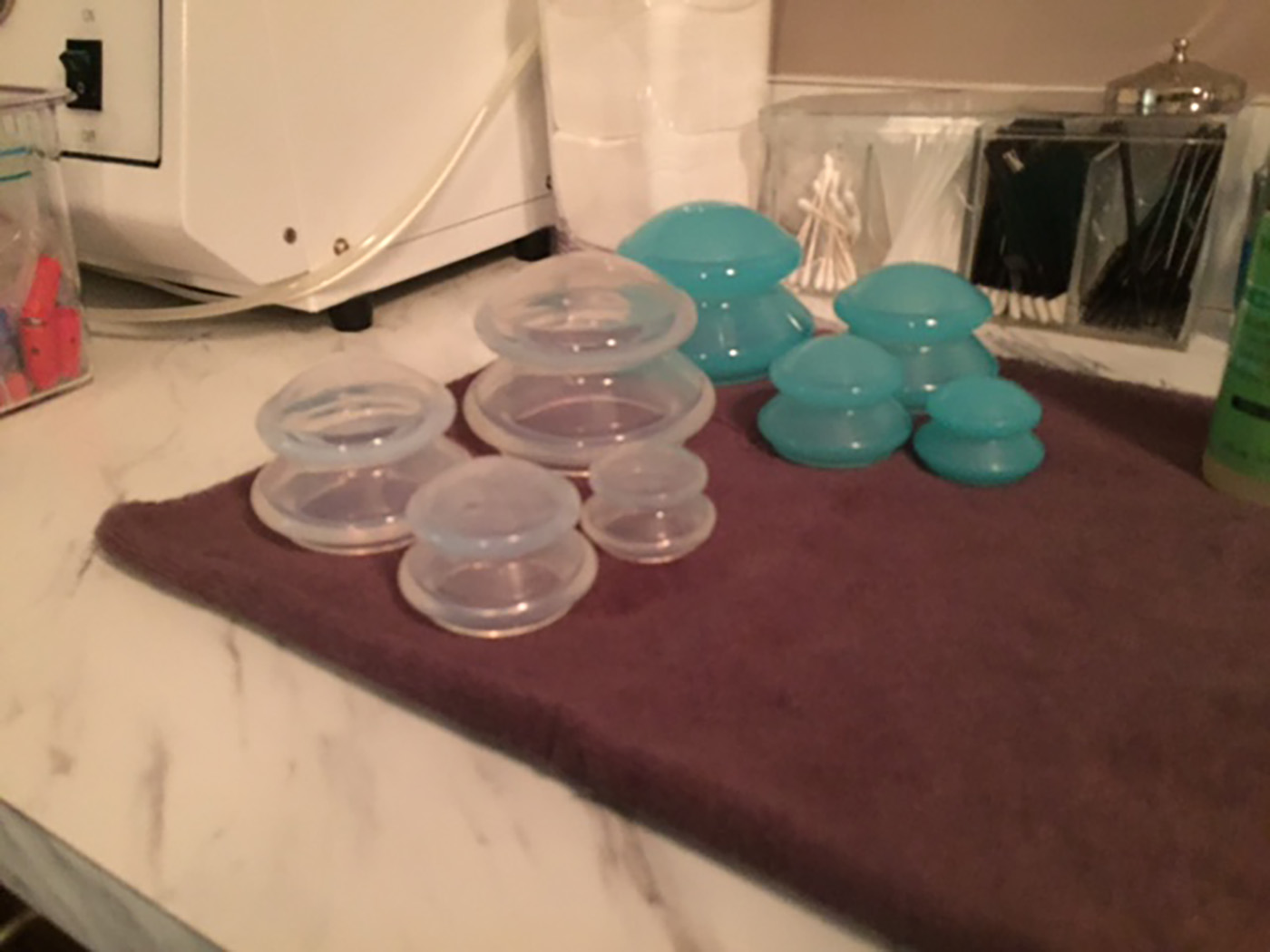 After about 15 to 20 minutes with the silicone cups on our backs, it was time for the vacuum suction cups. Like a deep tissue massage, Maura sought out the areas that were tense. The first cup applied felt a little peculiar, like a small pinch, as the suction pulled the area into the cup. After the initial placement there was a heavy feeling, almost as if someone was applying inverse pressure to a tense muscle. I found it similar to that of very deep tissue massage.
She then used the silicone cups for a foot massage while the cups stayed on my back for about 15 minutes. After that, she removed all the cups and the massage was complete.
The After-Effects of Cupping
I immediately felt the tension release from my back. As I got up from the table, I had a renewed energy that lasted the rest of the day.
Jeana, who was battling the sniffles, had a different outcome. After the treatment she felt like her face was full of fluid. She asked Maura about this and learned this treatment would make a cold get worse for about a day before it got better. And that's exactly what happened to Jeana. She immediately went home and slept. The following day, she spent the day in bed feeling lethargic and dehydrated. On day three, she woke up feeling amazing, hydrated and even ran ten miles.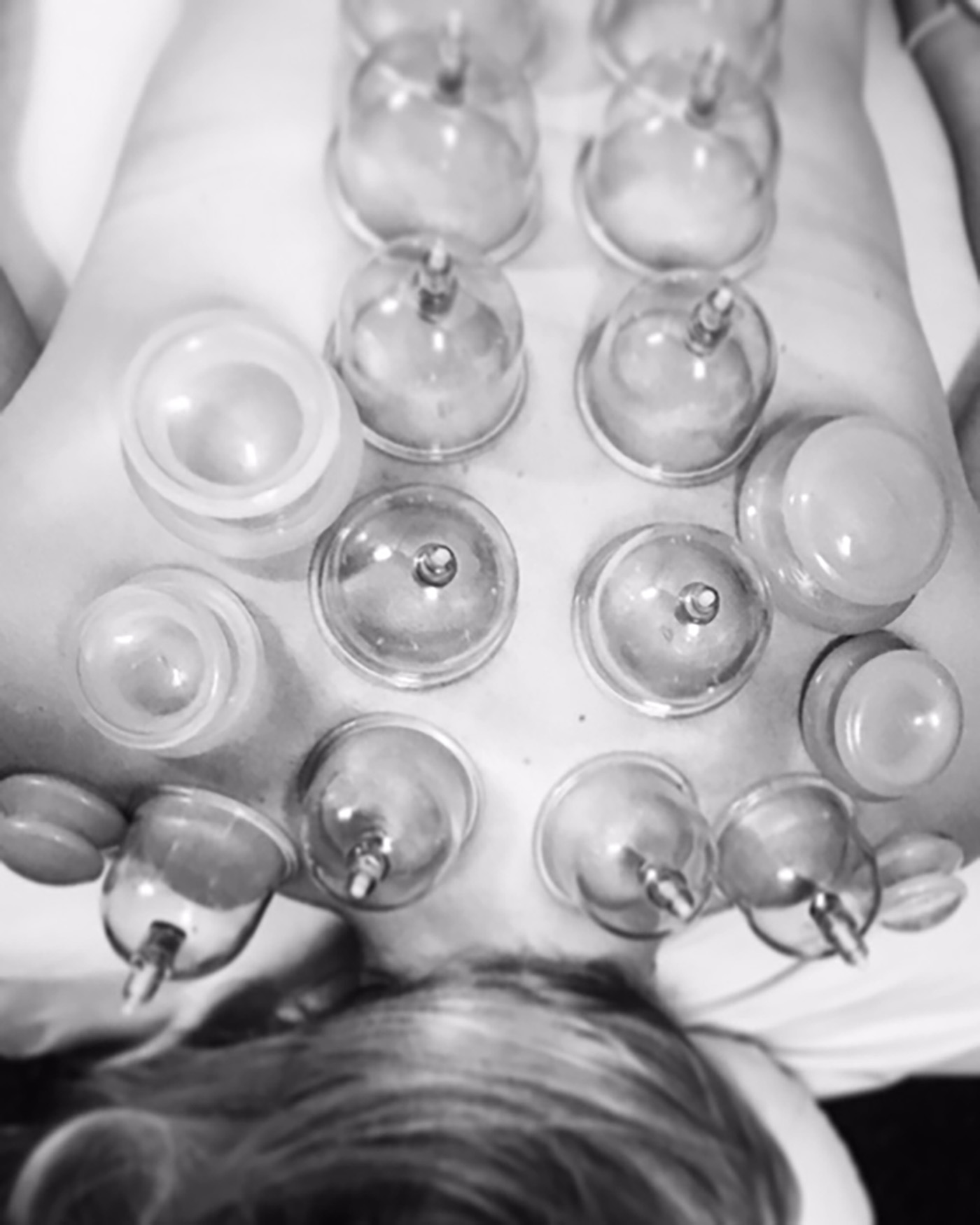 The treatment did leave the circular hickey-like marks on our backs. Although they sometimes look like bruises, they actually aren't and are not painful at all. Most of mine disappeared within the next couple of days, but there were a couple stragglers that stayed around for about a week.
Ready to give it a try? Book a session at GoSpa and receive 25% off by adding 'asweatlife' in the notes section provided.