5 Girl Heroes to Watch in the 2016 Olympics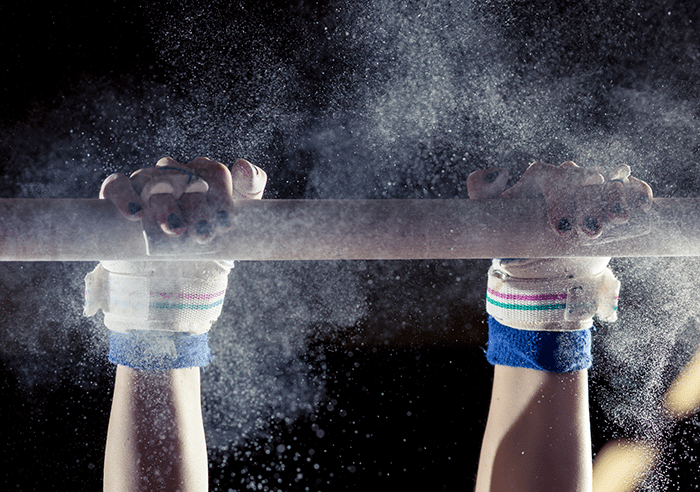 I thought about titling this post American Girl Heroes in the Olympics, but I didn't want anyone to read the headline and think that Felicity, Addie, Kirsten, and the rest of the crew were making a comeback in Rio in 2016.
Sorry folks, but this is about the real life Team USA females to watch in the 2016 Olympics. Whether you're an Olympics die-hard or just tune in for the major events, here are five girls we're crushing on and why you should watch them this August.
Katie Ledecky, Swimming
At nineteen years old, Katie Ledecky has a chance to make Olympic history (no pressure). She's already one of the most dominant swimmers in history – male or female. In fact, her times at the trials would have placed her in the Top 20 on the men's side in some of the events. Coaches and teammates speak to her determination and competitive mindset. She's unafraid to race (and beat) the big names in her sport like Missy Franklin- making her a true shark in the water.
She'll be swimming the 200m freestyle; 400m freestyle; 800m freestyle; 4x200m freestyle relay; and maybe the 4x100m freestyle relay.
Side note, she also hasn't lost a race since the 2012 Olympics. Yup. Casual.
Simone Biles, Gymnastics
Every four years, America falls in love with women's gymnastics. We marvel at these pint-sized powerhouses' flexibility and strength, and we make a fervent pledge to go back to yoga this week. In a sport where Americans are traditionally dominant, a new "sweetheart" arises who we pin our hopes and dreams on, who has the training and the smile to win all of the gold medals. This year, that sweetheart is Simone Biles.
Biles is the name you're going to hear over and over again this year, for the simple reason that she's expected to win multiple gold medals, without breaking a sweat. Okay, that's an exaggeration, but not by much. She's considered by many people to be the greatest female gymnast ever, and it's less of a question of will she win a gold medal, than how many.
Biles will be competing in the balance beam, floor and vault events; she'll also have the chance to take home gold medals for team and all-around.
Kerri Walsh, Beach Volleyball
You expect to see some things at every Olympics: a pop-culture moment for the water cooler during the Opening Ceremonies, Bob Costas, several shots of the Olympic Torch and Kerri Walsh, beach volleyball player. She's whose abs you picture when you're trying to hold a plank for thirty more seconds- pretty amazing, considering she's a 37-year-old mother of three.
This year, Walsh (now Walsh-Jennings) will go for her fourth consecutive gold in beach volleyball. Unlike other years, however, she'll be doing so with a new partner- April Ross- instead of Misty May-Treanor, her previous partner in gold.
Allyson Felix, Track
She's already the most decorated U.S. female Olympian- what else is there for Allyson Felix to accomplish? Plenty, as it turns out. Even though she failed to qualify in her signature event, the 200m dash, the 30-year-old track star has overcome an ankle injury to have a chance for one more gold medal- which would make her the winningest female track and field Olympian ever.
Felix will be competing in the 400m, the 4x400m relay and potentially the 4x100m relay.
Lia Neal and Simone Manuel, Swimming
Individually, Lia Neal and Simone Manuel are forces to be reckoned with. Neal, 21, won a bronze medal in the 4x100m freestyle relay during the 2012 Olympics, and she's coming back for the gold in the same event. Manuel, 19, will be swimming in her first Olympics, taking on the 50m freestyle, the 100m freestyle, and the 4x100m freestyle relay.
Together, however, Neal and Manuel represent much more. For the first time in history, thanks to Neal and Manuel, Team USA will have two black swimmers on the team at the same time – a significant statement in a sport that has traditionally been racially divided. Look for them to make even more history together in the 4x100m freestyle relay.
For a full schedule of the Olympic events, click here. Shoutout to my Olympics-obsessed roommate Kiersten for being better than Google when researching this post.